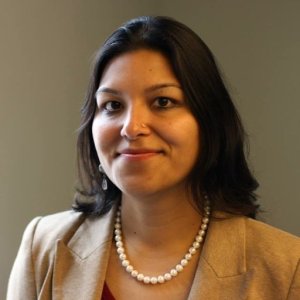 After enduring a freezing New York winter, Quartz editor Mitra Kalita is moving to the west coast just in time for spring.
Ms. Kalita is leaving Quartz for The Los Angeles Times, where she will become managing editor for editorial strategy, according to memos that went out from both outlets this afternoon.
"Mitra is a first-rate editor, writer, entrepreneur, and unparalleled sender of emails on the go. She greets mediocrity with impatience, and works through the night—literally, it often seems—to be present for our staff overseas and get things as close to right as possible. Her desire to get readers to care virally about neglected news from outposts around the world and the fringes of her Facebook feed is one that we should all aspire to," Quartz editor in chief Kevin Delaney wrote in an email to the newsroom, in which, he noted parenthetically, that Ms. Kalita's move to LA could be seen as "another sign that Queens is Over." (We assume this was the first sign).
Ms. Kalita, who most recently had the position of executive editor at large, helped launch Atlantic Media's stand alone business site as Ideas Editor in 2012. Before going to Quartz, Ms. Kalita was an editor at The Wall Street Journal, where she helped launch its Greater New York section. Her hire is being heralded by The Los Angeles Times as part of a new editorial structure as the newspaper tries to anticipate industry changes.
After all, if you are going to try and figure out the direction of the news industry, you might as well avoid doing so in the cold. It makes it even more depressing.