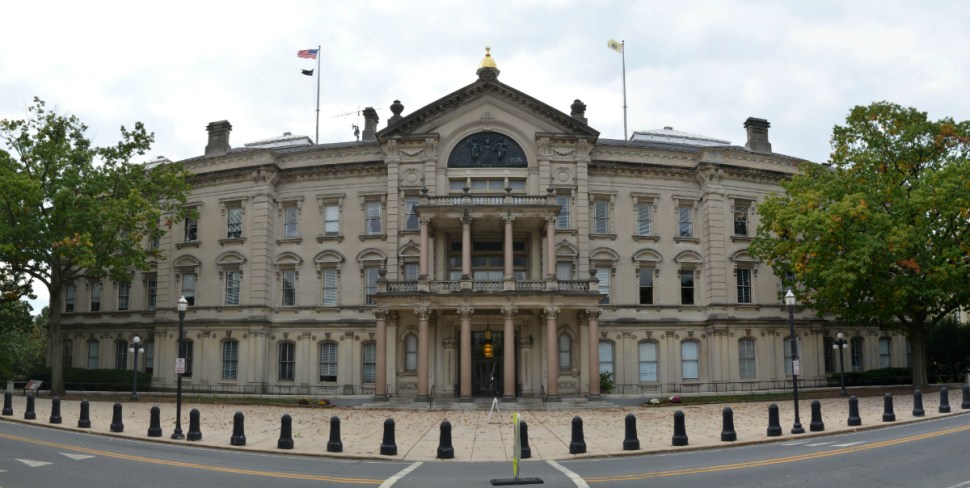 TRENTON — Legislators and education officials spent Tuesday morning thrashing an embattled Schools Superintendent Cami Anderson and a controversial One Newark school reorganization plan during a hearing of the Joint Committee on Public Schools.
Accusing the former of engaging in "behavior destructive to students" and calling the latter's implementation "botched," several members of the Newark education community as well as state and local officials double-down on their criticisms of Anderson and the plan, rolled out in September of last year to a rash of controversy.  Meant to improve the city's public education system by increasing student options, including an open enrollment initiative, public outcry and student and teacher protests have mostly defined the plan's reception over the last few months, and Anderson, appointed by Gov. Chris Christie to her post in 2011, has largely taken the blame for the problems it's caused.
"I've always been a fan of new things — I don't believe in doing things just because they've always been done that way. But I also don't believe in shoving things down people's throat," said Assemblyman David Wolfe (R-10).
The hearing was a follow-up to the fiery cross-examination of Anderson herself at the committee's meeting in January, when lawmakers from Essex County's delegation laced into the administrator for the direction the city's schools are taking under her leadership. Frustrations over Anderson's tenure were compounded just last month when Christie announced a three-year renewal of Anderson's contract, paying her $255,000 for the year, including a 1.6 percent cost-of-living raise.
Some testifying today argued that student performance and education quality in the district have gone backwards since the One Newark plan was implemented. Wendell Steinhauer, president of the New Jersey Education Association, called Anderson's re-appointment an "insult to every parent, students and teacher in Newark who has seen the destruction she's caused." He added that, contrary to Anderson's remarks, many schools affected by the plan are reporting a decrease in student attendance.
Mark Weber, a public teacher and doctoral student in Education Theory, Organization, and Policy at Rutgers University's Graduate School of Education, argued the reforms implemented under Anderson's leadership have "not only failed to improve student achievement in Newark; they have had a racially disparate impact on the [Newark Public Schools" certificated teaching and support staff." Last year, Weber presented researched that he said showed "little reason to believe One Newark would lead to better educational outcomes for students."
"After an additional year of research and analysis, it remains my conclusion that there is no evidence One Newark will improve student outcomes," he said.
Leonard Pugliese, the executive director of the City Association of School Administrators (CASA), a union representing  Newark administrators, also offered a strong condemnation of the One Newark plan with a report showing evidence that the program's "Renew Schools" —  a set of eight schools supposed to exemplify improvements in performance — actually failed to change student test performance in the two year window Anderson had promised.
But it was the second part of Pugliese's testimony that had some committee members particularly riled. Digging up a series of NJ School Performace Reports authored by the Department of Education, Pugliese pointed out that most Newark schools showed a 100 percent attendance rate — this despite the same schools showing 30-40 percent absentee rates prior to state's take over of the district.
Attendance is one marker the state uses to judge whether Newark schools are preparing students to be "college and career ready" under the One Newark plan. It's also one of the indicators tied to Anderson's annual performance bonuses, Pugliese pointed out to PolitickerNJ after the hearing.
Based on her contract with the state, one of Anderson's performance goals is to decrease the number of students who are chronically absent by five percent.
"This is outrageous–and impossible," Puglises said. "What's equally outrageous is that the state department of education would post this document. Someone had to compile this data. Someone had to produce this graph."
Other members of the committee echoed Puglises' surprise, arguing that the legislature should grant the committee subpoena powers over state documents so it can get to the bottom of questions like this.
"If the leadership of the Department of Education can't look at this in the same way you have analyzed these results, there is something drastically wrong," said Assemblyman Ralph Caputo (D-28).
State Sen. Ron Rice (D-28) — who led a group of about 25 legislators, educators, students, activists, and union members to Washington, D.C. last month to present their concerns with the Anderson's One Newark plan to U.S. Rep. Donald Payne, Jr. (D-10) and U.S. Dept. of Education officials — said the committee is awaiting feedback from the federal government on ways to combat the state-led "occupation" of Newark schools.
"We're activists in our own way as individuals and as a committee," he said.