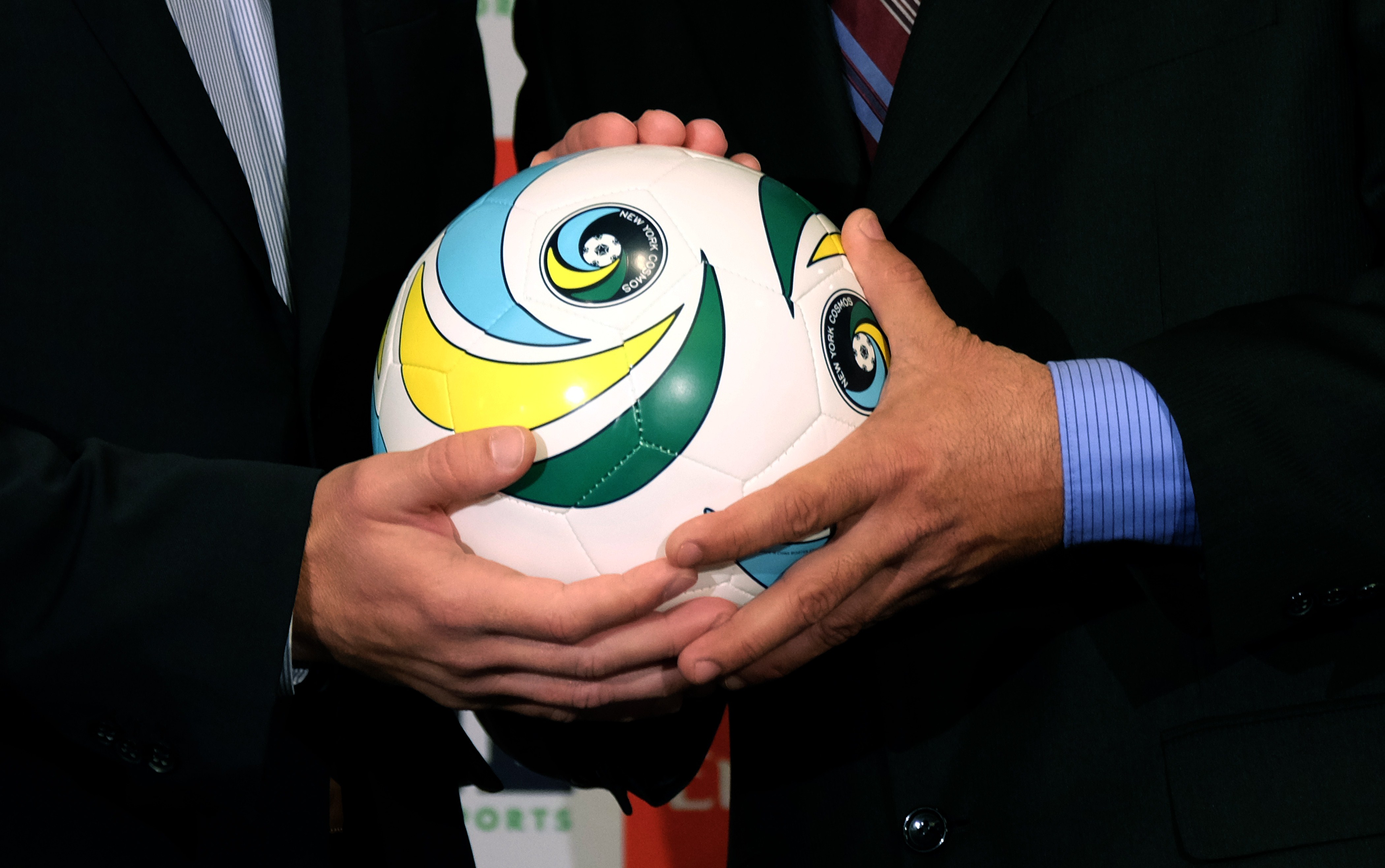 Call it fútbol diplomacy.
The New York Cosmos soccer team will take on the Cuban national squad in Havana this June—a historic game and a move that Congressman Charles Rangel said today will do more for diplomacy than decades of presidential administrations.
"This is bringing the people together more than presidents, more than secretaries of state, because nothing stops sports fans from enjoying their sports," Mr. Rangel said at a press conference held by the soccer club at the Marriott Marquis Hotel in Times Square this morning.
The soccer summit comes a few months after President Barack Obama announced he would ease restrictions on visiting and doing business with Cuba and begin restoring diplomatic relations with the communist Caribbean country just 90 miles from the shores of Florida.
The Cosmos, a reincarnation of the famous team founded in the 1970s playing now in the second-tier North American Soccer League, will be the first American team to play in Cuba since Mr. Obama's announcement. They are not the only New York institution vying to be first inside Cuba: Gov. Andrew Cuomo will lead the first American trade mission to the country in April.
Mr. Rangel has long been a critic of the embargo against Cuba and said again today it simply had not worked in its goals to take down Cuban dictator Fidel Castro. Mr. Castro stepped down in 2008 only to hand over power to his brother, Raul Castro.
"We've spent the last 50 years trying to bring Cuba and America closer together. It's been over 54 years that we've had this embargo. The reason for the embargo was to bring down the communist government and Castro with it," Mr. Rangel said. "We've had about ten presidents since then and obviously we haven't been successful. But notwithstanding, the love and affection that the Cuban people and the American people have had for each other have withstood all of the political pressures that presidents here and Castro there have tried to do."
Congressman Gregory Meeks cited the history of sport diplomacy—including the famous visit to China by American table tennis players that set the stage for President Richard Nixon's visit to that communist nation. Soccer, being a particularly international sport, is a prime way to bring nations together, he said.
"All you have to do is be around when the World Cup is going on, and I don't care where you are in the world, when the World Cup is going on, people are sitting and they;re engaged—in fact in many places everything stops to watch sport," Mr. Meeks said.
The Chairman of the New York Cosmos, Seamus O'Brien, said Cuba would be the 42nd country the soccer team will visit in its history.
"No other team past or present gets close," Mr. O'Brien said. "Part of our vision for the team over time is not only to become a key player in the global soccer economy of tomorrow, but also to be a global soccer ambassador."
The game will be played on June 2 and Mr. Rangel promised to be in Havana for the match. The congressman had coincidentally been in Havana when news broke of Mr. Obama's opening of diplomatic relations, and said sports was atop a long list of things Cubans told him they loved about America.
"There were two things that all the Cubans said that they loved about the United States: one was sports and the other was every damn thing else," Mr. Rangel said.
After their remarks, both Mr. Rangel and Mr. Meeks were presented with Cosmos soccer jerseys and invited to be part of the soccer club's family.
"When do we get our check?" Mr. Rangel cracked, before the dean of the delegation, set to retire in 2016, added, "I don't have too many years left to play."