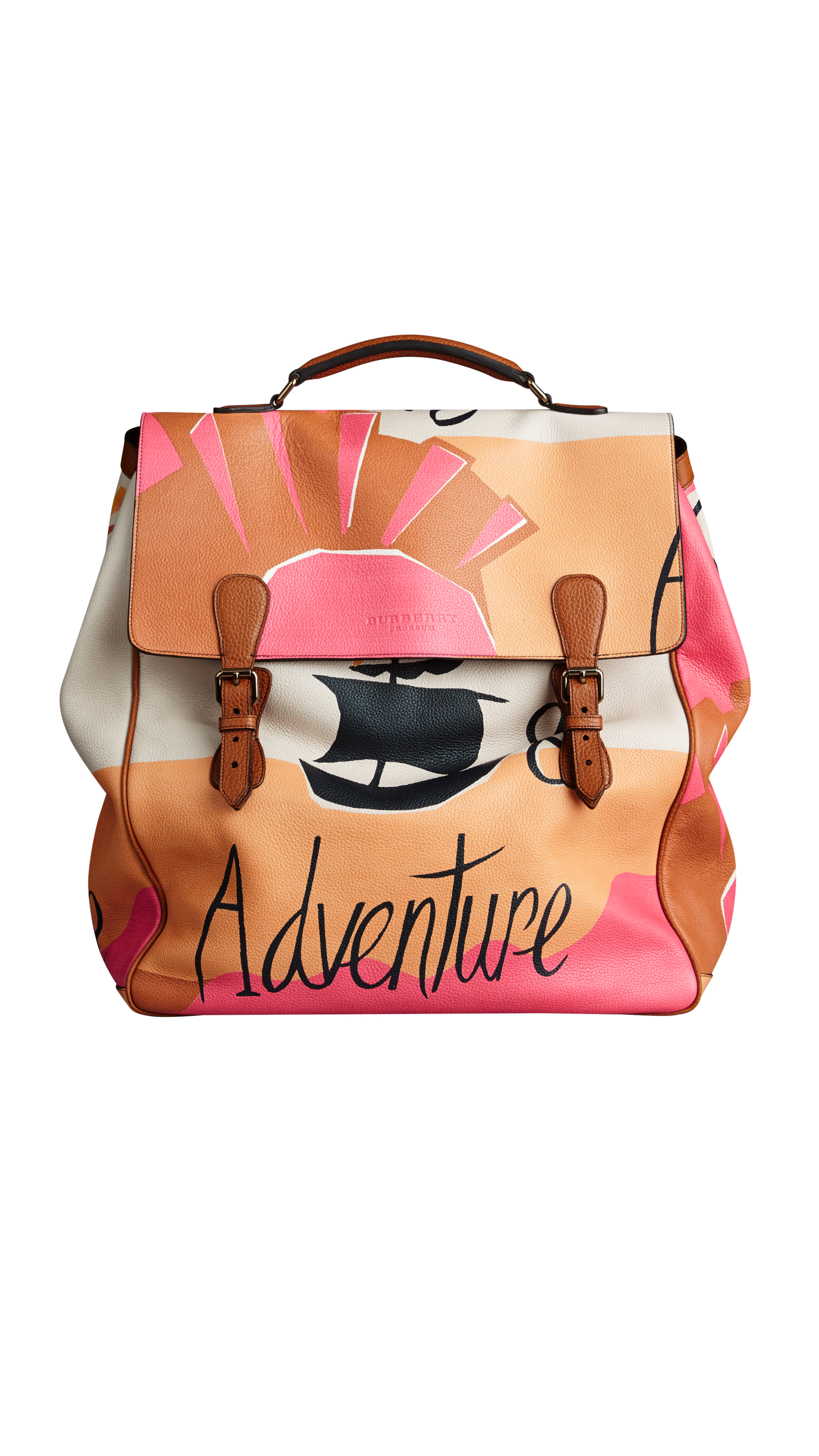 Burberry (BURBY) injects travel necessities with personality this spring in the form of a new line of leather carry-ons. No ergonomically designed but horribly bland rolling suitcases here.
The spring 2015 menswear collection consolidated the brand's fashionable swerve away from their signature beige and checked prints towards color. Available in a range of designs, including jubilant renderings of sailboats and sunshine, along with inspirational epithets such as "adventure," "fields," "rainfall" and "exploration," the collection pays homage to the wandering nature of British writer Bruce Chatwin, who wrote In Patagonia and On the Black Hill.
The idea of carrying a sturdy, leather-bound book as companion on a long trip is borne in these bags; it is easy to imagine the writer stashing his beloved moleskin notebooks away beneath these buckles. However, it is fair to guess that the writer was more of a nature lover than a fashion fiend. As he once noted, "To lose a passport was the least of one's worries. To lose a notebook was a catastrophe." No mention of clothes, shoes, toiletries and other essentials? Now that is style.
Burberry.com, $2,095 to $2,795, depending on model