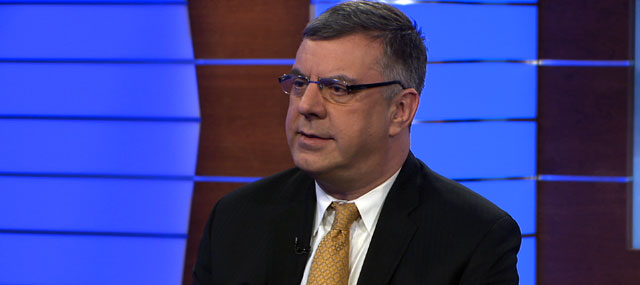 TRENTON — Passaic County Regular Republican Organization Chairman John Traier is prepping to take on Assembly Democrats in North Jersey's 34th legislative district this year.
A lifelong Clifton resident, Traier filed today with Louis Rodriguez, also of Clifton, to run in June's primary election, though as of now they are the only Republican candidates who've handed in petitions. A successful nomination this summer will set Traier and Rodriguez up for a general election battle with LD34's incumbents in November.
As of now, LD34, which encompasses parts of Passaic and Essex Counties, is represented by Assemblyman Tom Giblin (D-34) and Assemblywoman Sheila Oliver (D-34).
"The state Assembly, dominated as it has been by the Democratic Party for more than a decade, has made New Jersey less affordable for working people and less friendly to business," Traier said in a statement following the filing. "As a consequence middle class families can no longer afford to live here and businesses are investing elsewhere."
"New Jersey needs a tax structure that rewards hard work, not one that punishes productivity with higher taxes," added Traier.
Traier, 58, is a certified public accountant, served 9 years on the Clifton Board of Education as well as state Commissioner of Banking under Gov. Christine Todd Whitman. Rodriguez, 29 has been a resident of Clifton for 14 years and is a quality engineer for Picatinny Arsenal, a U.S. military research facility in Dover.
Traier's organization is currently embroiled in a strange lawsuit over the party's recent endorsement of incumbent Assemblymen Scott Rumana and David Russo in North Jersey's 40th legislative district.