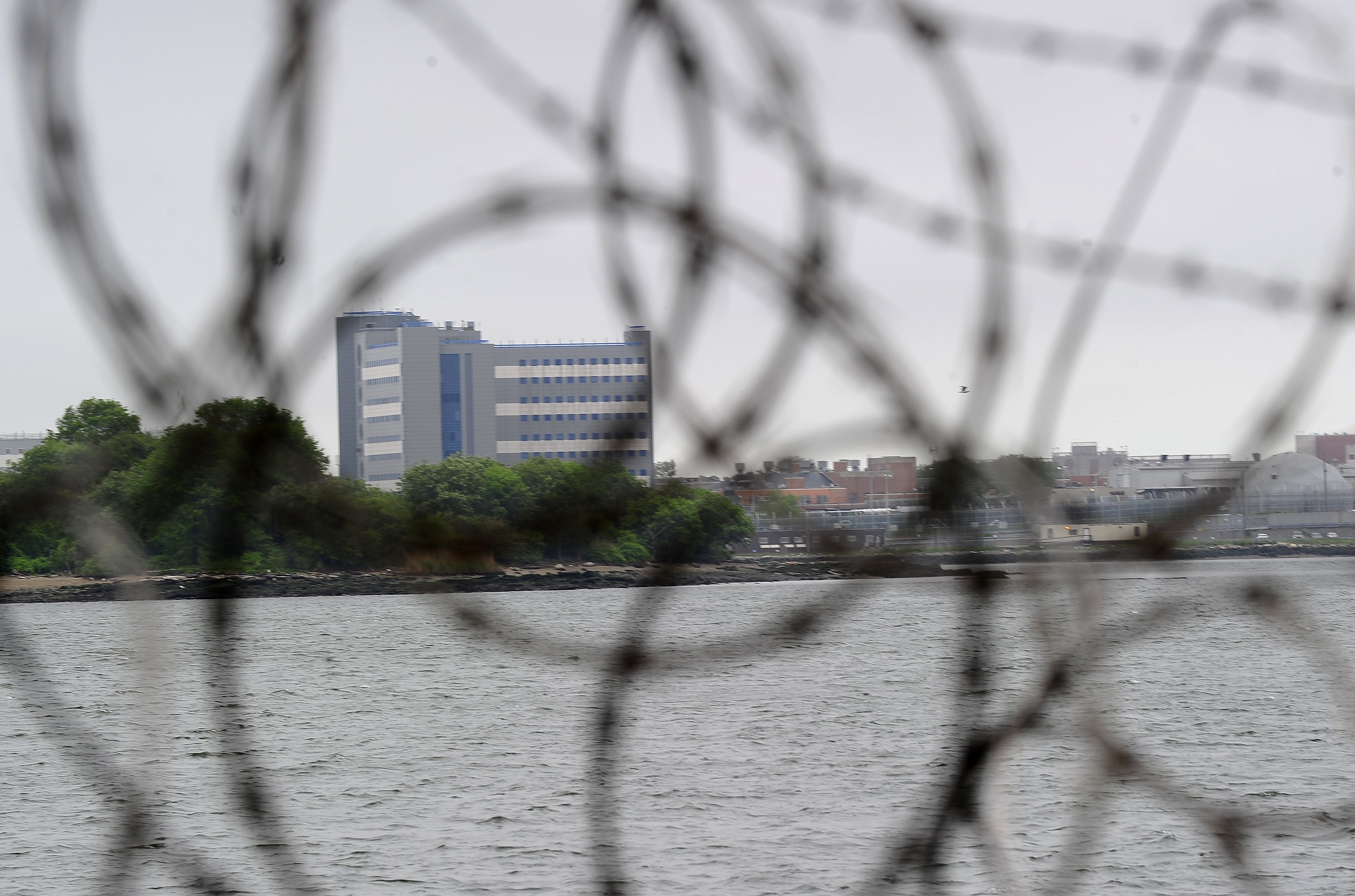 Members of the City Council grilled representatives of Corizon, the for-profit company that provides healthcare on Rikers Island, over what many have deemed inadequate care and preventable deaths of inmates during a hearing today—and raised the specter of ending the city's relationship with the company.
"The allegations that have mounted over the years suggest that Corizon is failing to provide comprehensive and safe services to people under their care," Health Committee Chairman Corey Johnson said. "These reports suggest that treatment provided to inmates may have been a factor in at least 15 deaths over the past five years and that these deaths may have been preventable."
Corizon provides healthcare at all but one of the city's jails, and has since 2001. With more media attention on deaths at Rikers and the treatment of mentally ill inmates there, the company has been under increased scrutiny. A scathing report from the State Commission on Correction on the death of inmate Bradley Ballard called the company's treatment "so incompetent and inadequate as to shock the conscience." And its not just the care of inmates under the microscope: the company was also fined $71,000 by the Occupational Safety and Health Administration for failing to keep its own employees safe from inmates.
Corizon is part of a byzantine system that cares for inmates. It is overseen by the Department of Mental Health and Hygiene, which sets policy, and Corizon itself employs affiliate companies to provide care.
After nearly two hours of testimony from the Department of Mental Health about its contract with Corizon and new facilities for the mentally ill, council members turned their attention to top officials from Corizon: Dr. Calvin Johnson, its chief medical officer, and Dr. Jay Cowan, the president of Correctional Medical Associates, which actually provides medical care for Corizon.
In testimony, neither of them mentioned any of the recent deaths on Rikers Island of inmates in their case with any specificity. Mr. Johnson went on to enumerate 15 of them—inmates who died of sepsis, or bacteria infections from constipation, of asthma attacks, of a torn aorta that was never detected because a chest x-ray was never done, despite multiple complaints of pain.
Councilwoman Inez Barron slammed the doctors for not mentioning the deaths:  "It sends the signal that those lives are perhaps not as important as other lives, and I'm very offended that you wouldn't at least mention that that's a big problem."
Dr. Johnson said that wasn't the impression the company intended to give.
"We recognize these individuals who have lost their lives or who have been injured, not as numbers not as indiscriminate pieces of information, but as people," he said.
Mr. Johnson said he wanted to know what the company's leadership had sought to change in the wake of the deaths, particularly after the city has allocated tens of millions of dollars more in its budget for Rikers Island.
"I'm happy to hear that your'e happy to get all these additional monies for the seriously mentally ill. Were you requesting that? Were you saying for years, 'here are the endemic problems at Rikers Island that we're facing,' so that these preventable deaths don't happen?" Mr. Johnson asked.
Dr. Cowan explained the procedures for reviewing incidents when someone dies or is badly hurt, but Mr. Johnson repeatedly pushed him for examples of system-wide reforms and proposals. For minutes, he asked the question repeatedly without getting many specifics, beyond aspirational comments about how Corizon and CMA wanted to work better with the department.
After Mr. Johnson repeatedly returned to the line of questioning—including a digression slamming Mayor Michael Bloomberg for letting Rikers Island turn into the "wild west" and saddling Mayor Bill de Blasio with "a goddamn mess"—he charged Mr. Cowan with not answering his question and being "evasive."
"The de Blasio administration stepped up, came up with tens of millions of dollars to try to change course at Rikers Island after years of violence and endemic, systematic problems. You've been there for a long time. You were there in the Bloomberg years and you were there in the de Blasio years. I am not hearing anything specific about what you all have recommended to make the place a better place," Mr. Johnson said, later urging to company to be more "pro-active."
Corizon's contract with the city is up at the end of the year—and while in the past the company, formerly known as Prison Health Services, has been among the only bids the city has received to provide healthcare, today Deputy Health Commissioner Dr. Sonia Angell signaled the city might go in a different direction.
"An interagency team, including members form the Health Department, Department of Correction, Health and Hospital Corporation, the Law Department, and Office of Management and Budget, is examining potential new strategies for health care delivery in our jails," Dr. Angell said.
Among the principles guiding their search, Dr. Angell said, would be maximizing the links between jail healthcare and healthcare options outside jails—which would favor local hospital or health corporation such as HHC. But Dr. Angell said she couldn't speak to specifics about what the city might do to try to attract new bidders or build in new requirements to any future contracts with Corizon, due to those "very direct" ongoing talks.
After the hearing, asked whether Corizon was concerned about losing the contract, Dr. Johnson referred to the day's testimony.
"We want to be a good partner and we stand by our statement today and tried to articulate the important points," he said. "We're going to keep working hard at this. We're going to get better and better."
The hearing, held by the Health Committee and the Fire and Criminal Justice Committee, chaired by Councilwoman Elizabeth Crowley, also considered legislation from Mr. Johnson that would require the Health Department to submit a yearly report to the mayor and council regarding healthcare at city jails.