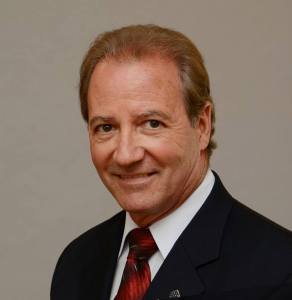 Republican incumbent Assemblyman Sam Fiocchi (R-1) will not be alone in his bid for re-election in South Jersey's first legislative district this year.
Jim Sauro, a local businessman and Cumberland County freeholder, announced today his intent to join Fiocchi on a ticket and seek the GOP nomination in LD1. The news solidifies what many expect to be a heated Assembly race in the district, pitting the two Republicans against sitting Democratic Assemblyman Bob Andrzejczak (D-1) and his own running mate, who has yet to be selected.
"I am running for State Assembly because Trenton needs more people with real world business experience, who are willing to lead and unafraid to speak their mind – even if it means defying members of their own party," said Sauro, Owner of A.R. Sauro Plumbing & Heating and A.R. Sauro Watercare based in Vineland.  "Assemblyman Fiocchi has done a tremendous job representing our region since he took office last year, and together we can be a dynamic force for a new direction in South Jersey when it comes to creating more economic opportunity and improving the quality of life."
Democrats had controlled both Assembly seats in the first legislative district since 2005, until Fiocchi's upset victory in 2013 over former Assemblyman Nelson Albano. The district — which encompasses parts of Cape May, Atlantic, and Cumberland counties — should shape up to be one of the more watched battlegrounds in 2015 state politics.
Like neighboring LD2, where Atlantic County Freeholder and labor leader Will Pauls has already stepped up to challenge Democratic incumbent Vince Mazzeo (D-2) at ground zero of a beleaguered Atlantic City gaming industry, Republicans in LD1 also think they see a potential pickup in Andrzejczak's seat.
"I could not be more thrilled to have Jim Sauro step forward and accept this challenge," added Fiocchi.  "The number one priority for our region is creating an environment for the creation of good-paying, private sector jobs for the hardworking people who call Cumberland, Cape May and Atlantic Counties home.  Jim and I bring more than 60 years of combined experience starting and growing local businesses.  Our opponents might talk about creating jobs, but we have a proven track record of actually doing it."
Sauro returned to the Cumberland County Freeholder Board last year after an earlier stint from 2000-2002, the last year of which he served as Director. He graduated from Vineland High School with honors, and attended Cumberland County College, Cumberland County Vo-Tech, Gloucester County College and Cape May Vo-Tech.  He serves on the Board of Directors for the Elwyn Institute; is a member of the Greater Vineland Chamber of Commerce and was the former legislative chairman for the New Jersey State League of Master Plumbers.  He is married with one son and two daughters.