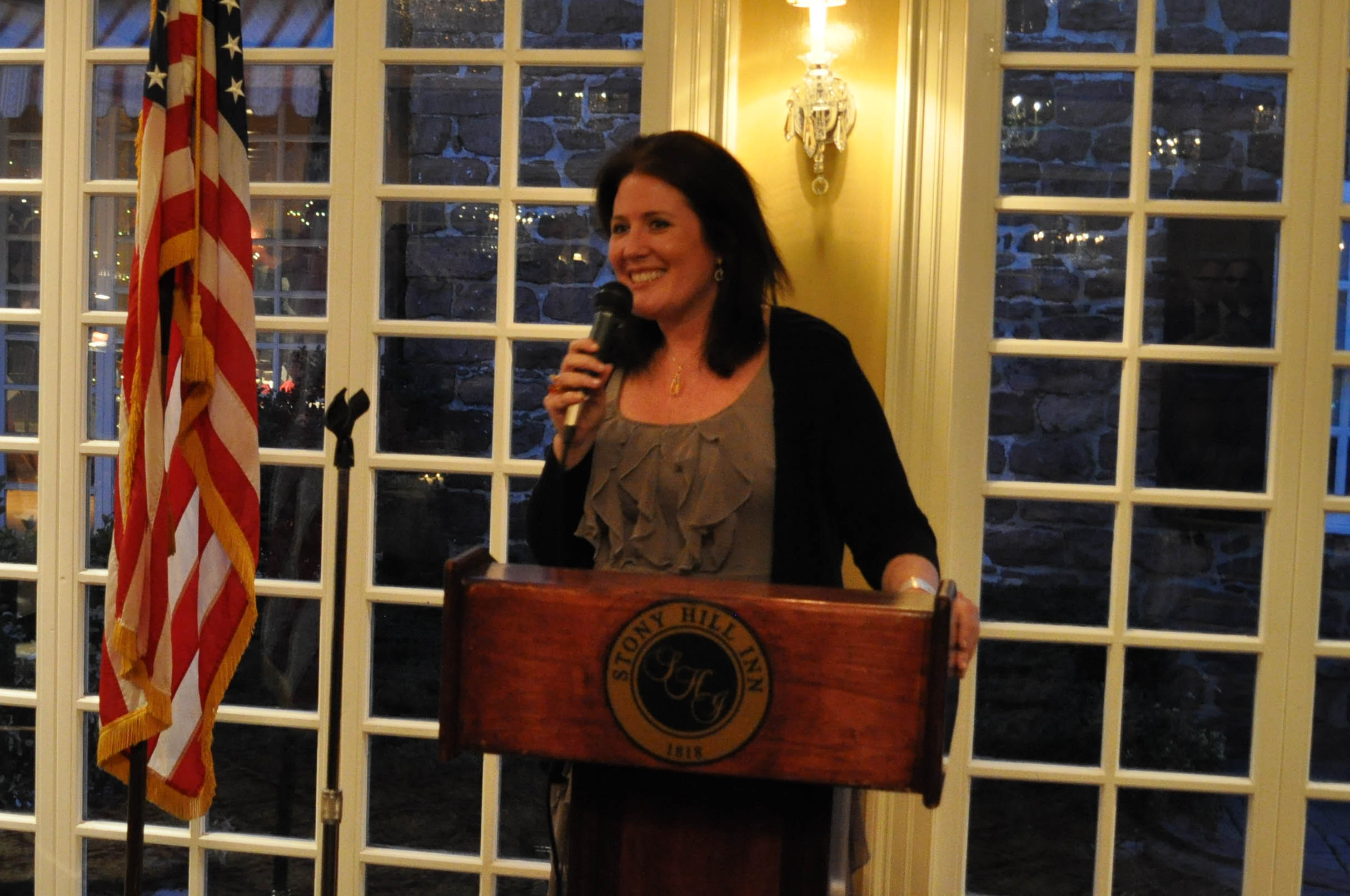 HACKENSACK – Money might be the mother's milk of politics. But the Thursday night fundraiser held for state Assemblywoman Holly Schepisi (R-39) at the Stony Hill Inn in Hackensack was definitely not business as usual.
Schepisi, 43, of River Vale, used Facebook on Wednesday to inform people that after a trip to the emergency room at Hackensack University Medical Center on Saturday because she wasn't feeling well, she was diagnosed with a brain aneurysm.
"Although serious, the good news is that it was found early with no permanent effects," wrote Schepisi, a Republican who took office in 2012 and is up for reelection this year. "I have some additional steps I will need to take in the near future but I have been assured the outcome will allow me to live a long and fruitful life."
Schepisi entered her fundraiser with a broad smile on her face two days after she was released from the hospital. With PolitickerNJ, she immediately cracked jokes.
"I've decided to auction off my hospital bracelet tonight. And I found out I'm now a candidate for vice president, because Joe Biden and I actually do have something in common," said Schepisi with a laugh, referring to the Delaware Democrat's experience with aneurysms. "I now have all of the qualifications for V.P."
Judging from the responses from some of the more than 100 people in the room, Schepisi could be qualified for all sorts of jobs.
"She's moving places. She's smart, young and charismatic," said Ryan Cangialosi, 27, a Park Ridge councilman. "She has a strong moral compass, and votes in that direction. She's got a bright future ahead of her, and she can help our party grow the base. It means a lot to us that she found the inner strength to come out tonight."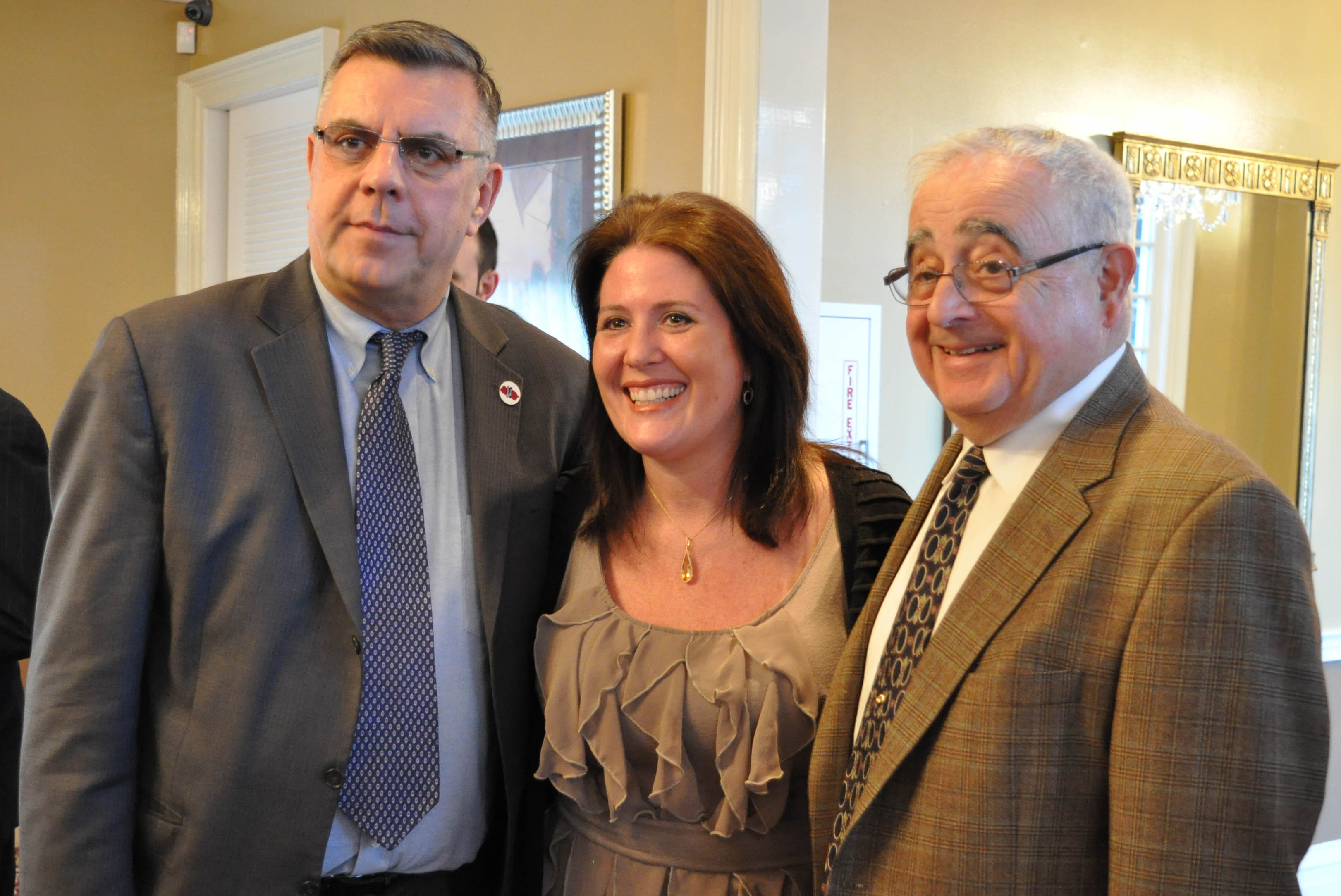 "She needs to expand on her Assembly experience," said Bergen County Republican Chairman Bob Yudin. "It was a scare for all of us, and I'm delighted she's here tonight."
Fernando Alonso, an attorney from Oradell who ran unsuccessfully for the state Senate in the 38th Legislative District in 2013, looked at Schepisi as someone who can help the Bergen GOP rebound from last year's loss in the Bergen County Executive's race.
"Holly is somebody who can draw women to the party," said Alonso, who also noted the need to draw more Latino voters to the Bergen GOP. "That would be huge for this party. Statewide, I think Holly is gubernatorial material."
"Holly's a big girl." said Lieutenant Governor Kim Guadagno, "She knows what she can do or not do. There's no doubt in my mind that she's well enough to be here, and she's well enough to run a very aggressive campaign."
Guadagno noted that Schepisi showed some of that aggression even in the earlier moments of her recovery.
"We had a business meeting set up with a company the day she got released from the hospital. She calls into the conference call, and gives the business a piece of her mind," Guadagno said.
"While I had just come out of having a spinal tap," Schepisi added.
A Bergen Republican source close to the situation later told PolitickerNJ that the lieutenant governor "kicked [Schepisi] out of her own party and made her go rest."
But before she got that rest, Schepisi got real.
"I'm feeling good. I thought that it was important that people see that I'm doing well," Schepisi said. "I wanted to come and thank all the people who support me."