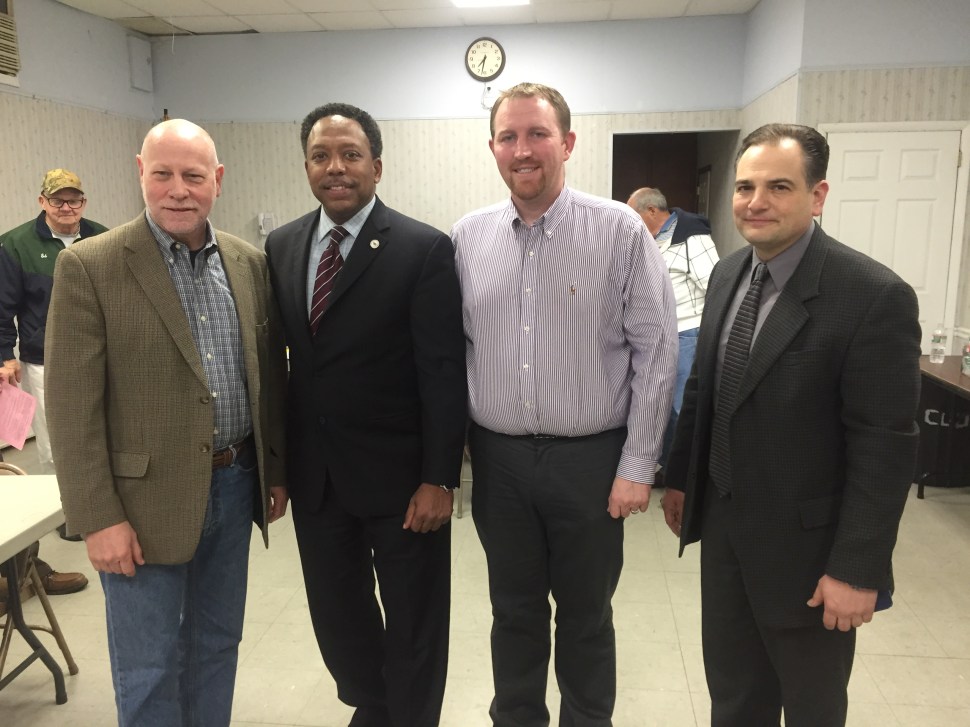 State Senator Nick Scutari (D-22) signaled his desire to take over the chairmanship of the Linden Democratic Committee last night, in what amounts to a peace offering to Mayor Derek Armstead.
Outgoing Chairman Chris Hudak and Armstead fought numerous wars, front-line fist fights that came most dramatically to a head last year when Armstead – an unlikely occupant of the party line – defeated longtime independent Mayor Richard Gerbounka.
Last night, Scutari announced he will seek election as the new Linden Municipal Chairman when the party holds its re-organization in June.
"I want to thank Chairman Hudak for his seven years of service to Linden as Chairman and for his tireless work on behalf of our party," the senator said. "I look forward to working with Derek and Chris to continue building and strengthening the Committee as we gear up for this November's election and the 2017 race for Governor."
Pictured left to right (above): Former Rahway Mayor and Assembly Candidate Jim Kennedy, Linden Mayor Derek Armstead, Freeholder Chris Hudak & Senator Nick Scutari