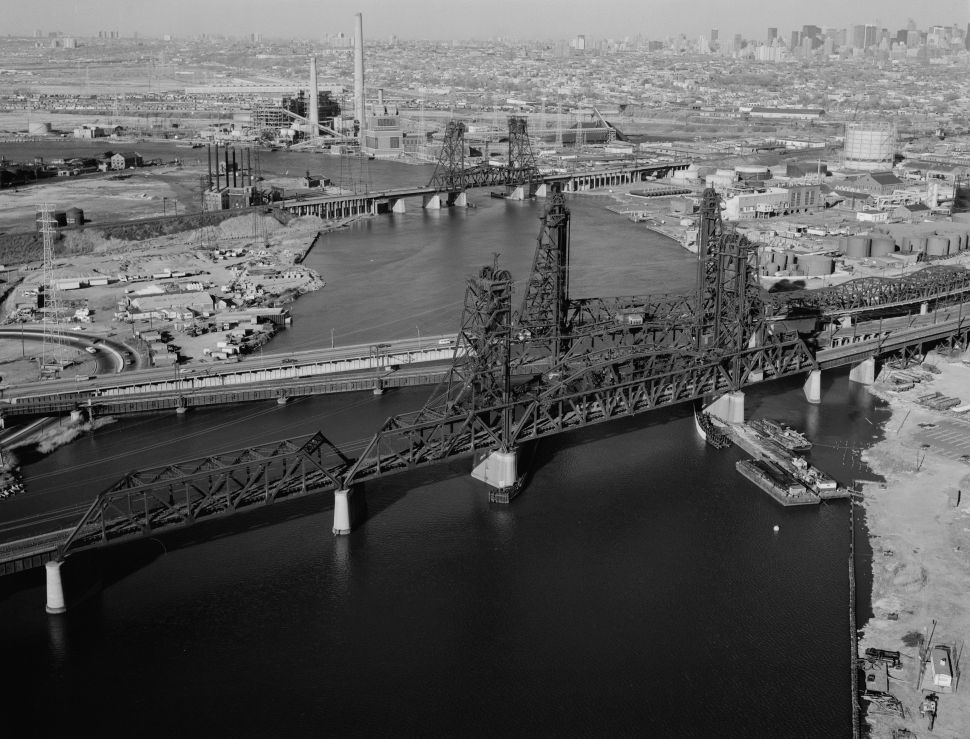 TRENTON – As expected, an override of state Senator Bob Gordon's (D-38) bill to reform the Port Authority of New York and New Jersey failed on the floor of the senate this afternoon, infuriating state Senate Majority Loretta Weinberg (D-37), who criticized Republicans for suddenly displaying a flair for reform on the floor but lacking the will to vote aye on a reform bill.
The vote was 25-14, or two votes short of the required two-thirds majority.
Senator Jennifer Beck (R-11) did not vote on the bill.
Deriding the "outrageous" and "embarrassing" lane closures at the George Washington Bridge in 2013, state Senator Joe Kyrillos (R-13) lamented the absence of leadership by Gov. Chris Christie and New York Governor Andrew Cuomo on Port Authority reform. But he acknowledged too that Gordon's bill won't survive, and expressed his support to "come back with a bill that can get passed by all four chambers, and actually gets signed by two governors."
Senate Minority Leader Tom Kean (R-21) expressed his interest in bringing all parties together.
State Senator Sam Thompson (R-12) outright slapped at Gordon for attempting to achieve an override. "Instead of wasting our time with a bill you know would not pass you could have used that time to work on a compromise," Thompson said. "Get together with Senator Kean. Let's get real reform passed at the Port Authority."
Senate Majority Leader Loretta Weinberg (D-37) objected, decrying the politics of bi-state power protecting itself to the exclusion of the public interest. "That was a deal that was arranged by the two governors, which no commissioner saw fit to attend, held in the Fort Lee bus garage [where] the ceiling was leaking on the dais," said the veteran senator from Bergen County. Weinberg jabbed at Kyrillos, noting that his expressed outrage was the first time she had heard a Republican publicly acknowledge "Bridgegate" on the floor of the Senate.
"Let's get to it," Weinberg urged her colleagues.
Breaking with Republicans, state Senator Mike Doherty (R-23) from Warren County, a regular critic of Christie, voted for the override. "This is a corrupt organization," Doherty said of the Port Authority. "This bill is here today. Every opportunity I have to say I'm not going to support a corrupt Port Authority, I'm going to do it. This bill is here today."
After an extended series of comments from his colleagues, Gordon clarified. "Mr. [John] Degnan [chair of the Port Authority] never owed me a phone call," the Bergen senator said. "I did approach him moments after he was confirmed by the judiciary committee and said I wanted to work with him and I really never heard from him." Gordon also griped that while Degnan met with Republican senators, the new chair of the Port didn't specify his objections to Gordon's bill.
The senator denied that the New York process is stalled. "That is not correct," the senator said. "The Assembly bill is going to the floor this week. The senate bill has some of the support of some of the most senior Republican members.
"They're waiting to see what happens in New Jersey," Gordon added.
Kean issued a statement once the measure failed.
"Now that the New Jersey Senate Democrats have gotten this political game out of their system, I hope that they will join our caucus and New York Senate and Assembly colleagues, who aren't acting on the dated and incomplete legislation that failed again today," the senate minority leader said.