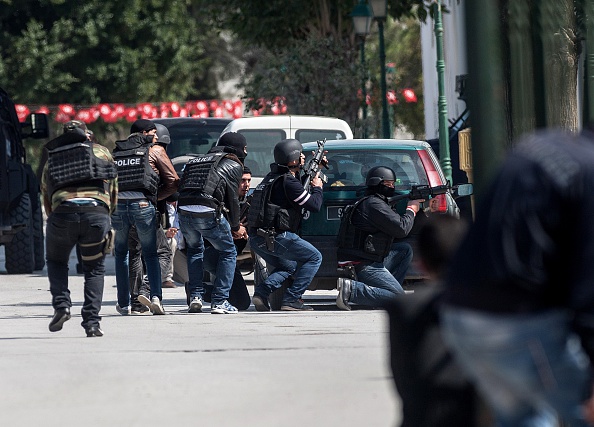 Local news are reporting that gunmen in military uniforms opened fire this afternoon outside the Bardo National Museum in Tunis, before entering the building and taking tourists hostage. The story is developing, and details regarding the number of tourists injured on the scene have yet to be verified, but state press agencies are reporting that there have been casualties and that forces are currently surrounding the two militants, who are still inside the museum.
The National Bardo Museum is one of the country's leading institutions, and a popular tourist destination for its collection of Roman mosaics.
The attacks come a day after a tourism minister in Tunisia proclaimed the country to be safe for visitors.
The story is still developing, so keep checking for updates.
UPDATE [11 a.m]: 
Updated reports of casualties in the still unfolding attack by multiple gunman on the Bardo National Museum in Tunis that began around 12:30 p.m. are stating nine confirmed dead, including seven foreign visitors and one Tunisian, and that up to 10 individuals were taken hostage.
The New York Times reports that two gunman were killed in a firefight with security forces, and that a museum security guard caught in the crossfire has died of his injuries. As of now, approximately 15 people are reported injured.
UPDATE [3:30 p.m.]: 
After a three-hour standoff earlier today, Prime Minister Habib Essid held a news conference to announce that 19 people have been killed, 17 of them tourists from Poland, Italy, Spain, and Germany. He reported that during the attack 10 were first taken hostage, and 22 were injured.
According to local media from the area, it is believed that a third gunman is still at large, and Tunisian officials suspect that the intended target of the attacks may have initially been the nearby Parliament building, not the museum.
Today's attack has been the deadliest since an incident in 2002 when a propane-filled truck exploded outside a synagogue in Djerba killing 21.