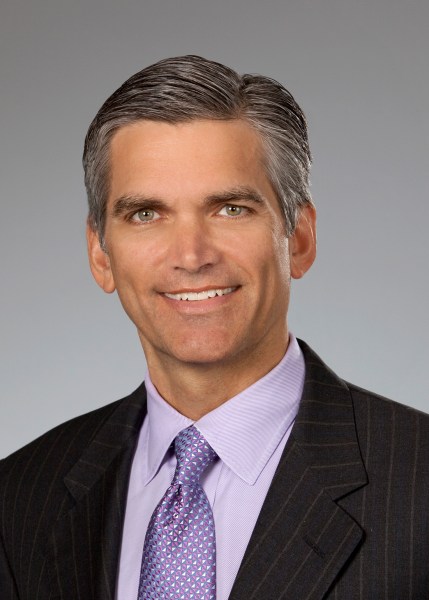 Sotheby's has named Tad Smith its new CEO and president, following the departure of William F. Ruprecht in November. Mr. Smith currently serves as president and CEO of Madison Square Garden, and he will begin his new role at Sotheby's on March 31.
After holding the position for 14 years, and another 20 at the company, Mr. Ruprecht was asked to step aside following increased performance pressure and a lengthy sparring match with Third Point hedge fund manager and shareholder Daniel Loeb.
Mr. Smith, given his sports and media background, may seem a highly unlikely choice for the luxury goods company founded in 1766 in London. But a look at the stock price of MSG, which is traded on the Nasdaq stock exchange, gives some clues. In the past year, stock of the conglomerate, which owns the New York Knicks and New York Rangers, has risen from about $59 a share to just under $80, about a 33 percent increase, in an almost unbroken climb since May. Mr. Smith joined the company one year ago, and, since then, more research companies have begun following MSG shares, and analysts' ratings for the company have improved.
Hedge-funder Mr. Loeb, who now controls three seats on the board, has been known to put pressure on management for stronger performance.
Mr. Smith's previous experience has been as Cablevision president of local media; CEO of Reed Business Information; an senior vice president at Starwood Hotels in charge of e-commerce (a division that expanded greatly while he was there); and 16 years as an adjunct professor of finance at New York University's Stern School of Business. A graduate of Princeton with a Harvard MBA, Mr. Smith lives in the New York area but has lived in two key Sotheby's markets: London and Los Angeles.
According to his employment agreement with MSG, which is filed with the Securities and Exchange Commission, his annual salary was $1.35 million, but there is a generous severance package and significant additional compensation. According to SEC documents as of 2013, Ruprecht made a $700,000 salary, but more than $5 million more in stock, stock options and additional compensation.
Now, MSG shares are down about $1.34 on the news, while Sotheby's, traded on the New York Stock Exchange, symbol BID, have nudged up 49 cents. (Sotheby's closed at $40.53 on Friday, while Madison Square Garden's stock ended at $78.19.)
Sotheby's will also appoint its lead independent director Domenico De Sole as chairman of the board of directors, separating roles that were previously combined under Mr. Ruprecht's tenure.