Fanwood Mayor Colleen Mahr will not run off the line for an Assembly seat in LD22, a source told PolitickerNJ.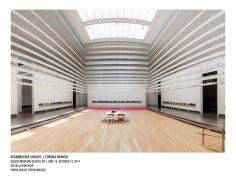 Mahr lost a duel by a 4-3 vote earlier this month to former Rahway Mayor Jim Kennedy.
Subsequent social media buzz indicated Mahr, vice chair of the Union County Democratic Party, had substantial grassroots support toward a run.
But the line still carries considerable weight in the Democratic County.
Sources in Union County say Mahr's decision not to run will not impair a bid by off-the-line candidates planned by Plainfield Mayor Adrian Mapp.
Mapp is a longstanding political rival of Assemblyman Jerry Green (D-22), chair of the Union County Democratic Committee, who will run on the line for re-election with Kennedy.
Kennedy joined the ticket and defeated Mahr in a pre-primary fight for a seat that Assemblywoman Linda Stender (D-22) is vacating following news reports of her husband's alleged misuse of Habitat for Humanity resources.