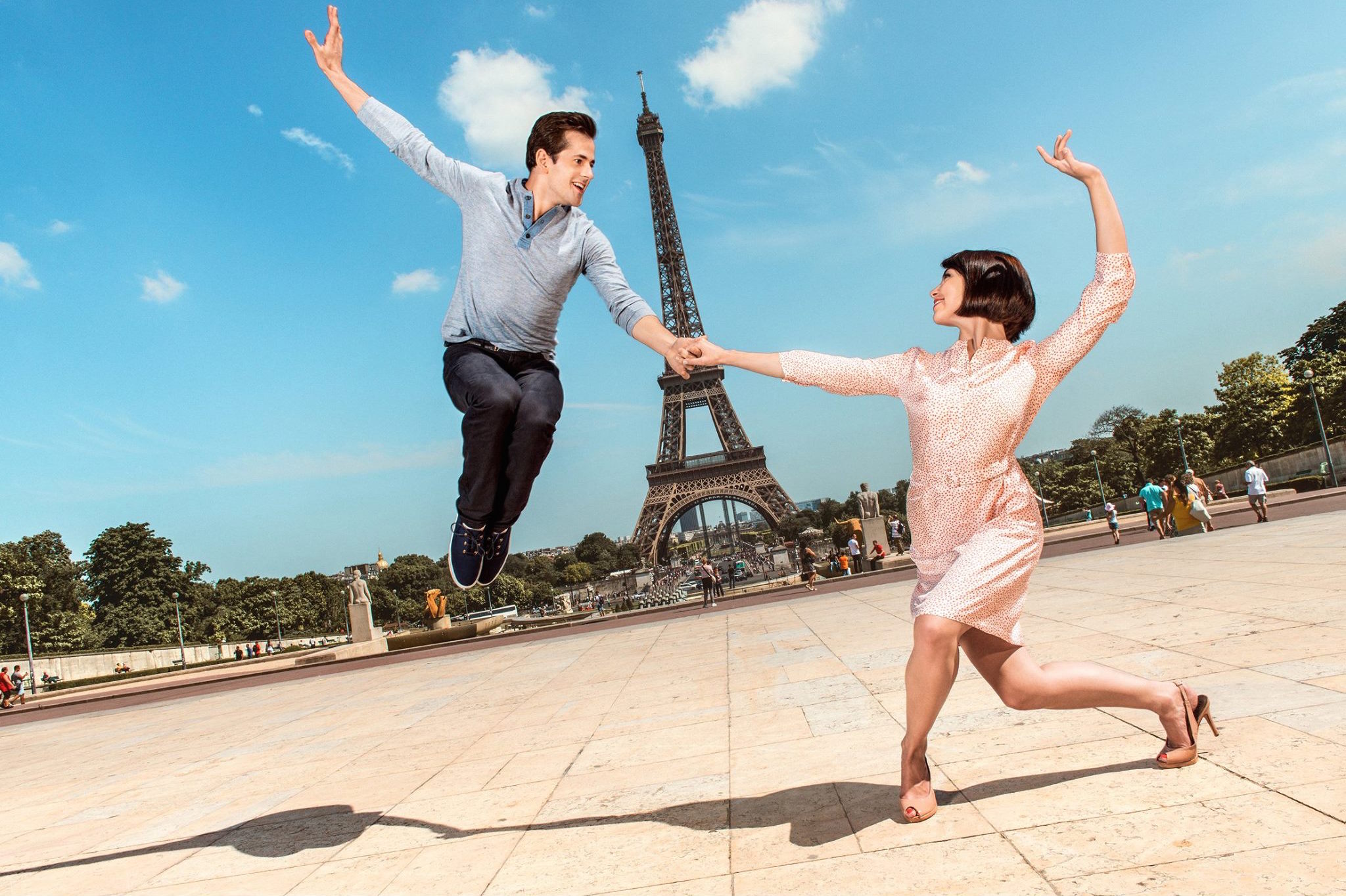 If there's a theme to the rich spring slate of shows, it's sumptuous musicals set at turning points in history—whether that be Paris in the days after World War II, or Russia amidst its bloody overthrow of a czar. A few shows will also look quite familiar to movie lovers because film versions of them from the 1950s and '60s have won Academy Awards aplenty. Here, a look at the lushest season on Broadway in a long, long time.
On the 20th Century
Set in the 1920s on a train barreling to New York, On the 20th Century is the tale of Hollywood starlet Lily Garland, pursued cross-country by her bankrupt theater-producer paramour Oscar Jaffee, who wants her back in his shows —and his bed. This, in more ways than one, is a Kristen Chenoweth vehicle. It premieres at the American Airlines Theatre March 12.
An American in Paris
A love story set in Paris in the days immediately following World War II, this features Gershwin songs ("I Got Rhythm," "The Man I Love") and stars from the Royal Ballet and New York City Ballet. It premiered in snobby France to surprisingly strong reviews. Opens April 12 at the Palace Theatre.
The King and I
Lincoln Center dramatizes an unlikely friendship/forbidden   romance in this (sort of true) 1860s story of a British schoolteacher and the King of Thailand (then, Siam), as scored by Rodgers and Hammerstein. "Getting to Know You," "I Whistle a Happy Tune" and "Shall We Dance?" will be sung by Kelli O'Hara, who last triumphed on the same stage in South Pacific. A blockbuster show with a cast of 50, it opens April 16 at the Vivian Beaumont.
GIGI
This classic has been (sadly) sanitized a bit, but the title character is still a would-be courtesan in Belle Époque Paris, and the glorious songs are still by Lerner & Lowe. Former Disney starlet Vanessa Hudgens is the frisky mademoiselle in a lavish production in which the Eiffel Tower is almost a second character. Opens April 8 at the Neil Simon Theatre.
Something Rotten!
What must it have been like to compete with Shakespeare? This comedy musical turns the clock back to the 1590s, when two brothers, the Bottom boys, are trying to make it in the theater while up against insufferably successful celebrity superstar "The Bard." Broadway stalwart Brian d'Arcy James stars, and April 22 is the opening at the St. James.
Doctor Zhivago
A poet and army doctor, born under czarist rule, lives to see the Russian Revolution, its aftermath and the impact it has on the two women he loves, wife Tonya and mistress Lara. This Des McAnuff-directed epic (warning: sympathetic to adulterers), opens at the Broadway Theater April 21.
The Visit
A sardonic, sinister 90-minute musical about a woman's return to the poverty-stricken Slavic village of her birth. She brings with her a desperate need for revenge and the fortune to achieve it. The show, scored by Kander and Ebb, has Chita Rivera dancing again. Opens April 23 at the Lyceum.