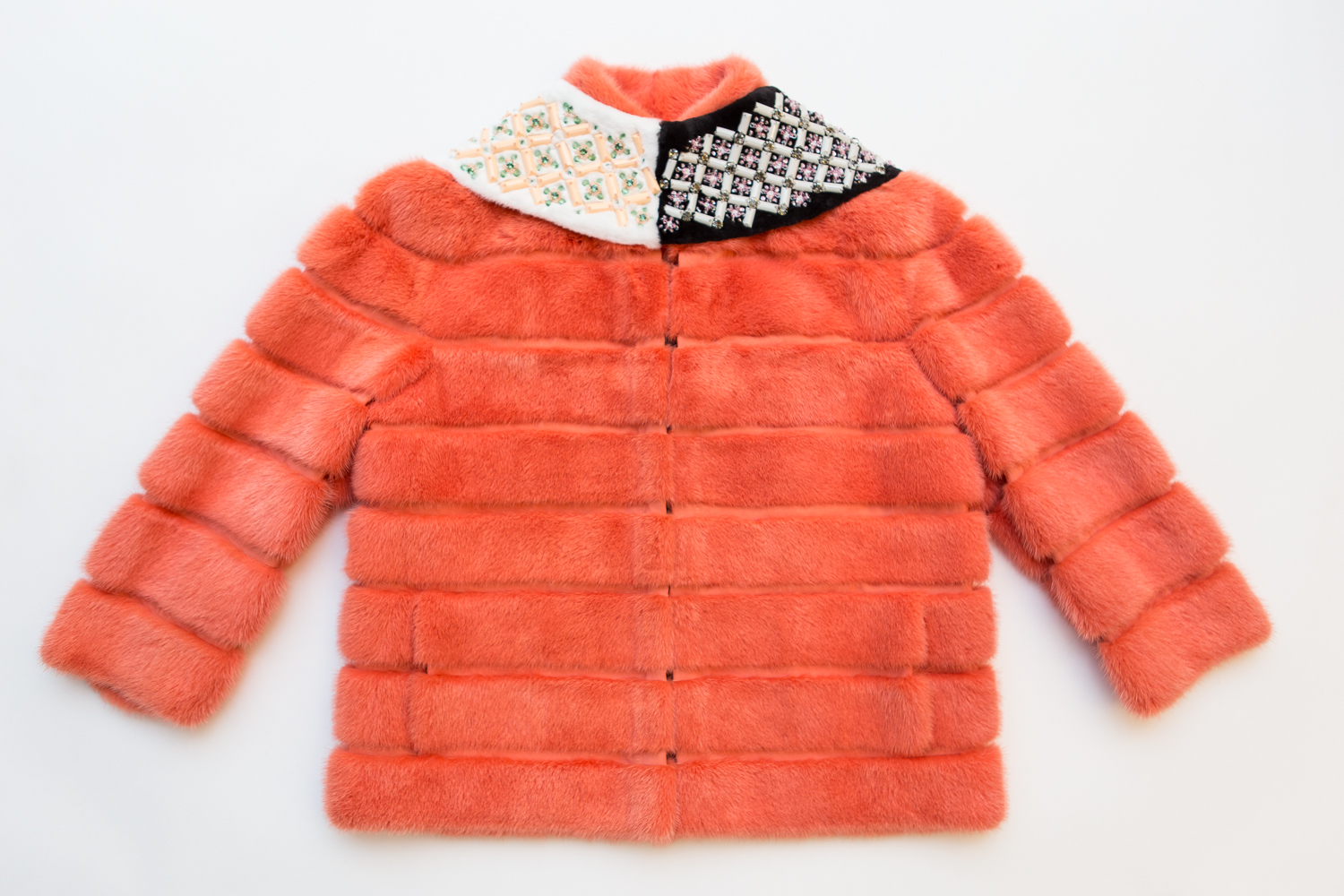 Throughout the recent chills the city's snow bunnies have turned to the season's snuggliest coat trend, colored fur. This pequin mink jacket comes from the new Fendi store on Madison Avenue and will certainly hit the fashion mark. By the way, pequin is a kind of pepper that comes in a burning, glorious shade of orange, also very hot for spring.
As ultra-luxe as it is warm, colored fur reappeared on the fall catwalks for 2015, so those considering a fur investment might want to take the plunge. Nobody does fur better than Fendi, the Rome-based fashion group whose designs have been much mimicked. Their signature looks take classic fur skins and remodel them into fabric-garment-style designs with a breathtaking confidence. This jacket is paired with a jaunty embellished mink fur collar, an optional extra to die for.
Fendi's latest flagship store at 598 Madison was designed by fashionable retail's most desired creator, Peter Marino. The vibe in the store is part boutique for young, rich Romans, part 21st century New York space. Luxury starts here.
Embellished mink fur collar, $5,900; Pequin mink fur jacket, $19,500. fendi.com.
More on the fur trend:
For a Macho Take on the Fur Trend, Try Fleecy Lapels
Jenna Lyons Is Stunning in Fur and Feathers at Solange's Wedding
Lifelong Vegetarian Stella McCartney Debuts Faux Fur Coats
How to Get the Fur and Velvet Rock Queen Style of Lady Mary Charteris