Summer camp conjures up scenes of s'mores around a campfire, pitching tents on a canoe trip and painting faces before color wars. Nowadays, however, city kids can spend summers performing stand-up comedy, practicing cheerleading skills or even learning spycraft.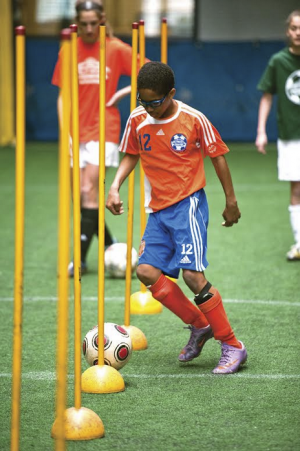 $775 per week ($685 if booked at least 3 weeks in advance)
23rd Street & Hudson River Park, New York City
212-336-6846
Ages 9-16
Boasting a driving range, gymnasium and even a bowling alley, Chelsea Piers offers 16 different summer camps perfect for aspiring athletes. One of them is Elite Soccer, where serious players—or even your kid's entire team—will take to the Piers' state-of-the-art soccer fields to hone game-playing skills like dribbling, shooting, goaltending and defense. When they're not practicing goaltending or competing in scrimmages, players will improve their fitness with strength training and plyometrics. Campers can also look forward to "special appearances by top college or professional coaches and athletes," according to Chelsea Piers.
Minimum fee of $2,600, includes one free clinic
Lake Como, Penn.
908-470-9317
Campers must be entering 5th to 10th grade
At Camp Lohikan in the Poconos, kids can enroll in several specialty clinics. One of the most popular options, particularly amongst boys ages 8 through 13, is the four-day-long Spy Camp, where junior James Bonds "conduct surveillance, make and break secret codes, uncover important secrets, interrogate persons of interest and hunt for a mole within your ranks!" Secret agents-in-training also get the chance to participate in a paintball competition, drive ATVs and ride Jet Skis. Spies never know, after all, when they might have to disappear across a body of water. "The Jet Ski," suggested a Camp Lohikan rep, "might be an aquatic getaway."
$1,045 per session
208 W 23 St., New York City
212-877-6115
Ages 10-18
Gotham Comedy Club produces Kids 'N Comedy, a day camp where kids learn improv, sketch comedy and stand-up. Led by professional comedians, each two-week session culminates with a live graduation performance on the club's stage.
For kids, the benefits of stand-up transcend perfecting class-clown skills. The program builds confidence, said Jo Ann Grossman, the camp's founder and director. She recalled receiving notes from the parents of graduates. "They say their kid went and tried out for the school play, which they would have never done before," Ms. Grossman told the Observer.
$659 per session
Ithaca, N.Y.
607-255-1200
Ages 10-16
This summer, your wunderkind can receive an Ivy League education—at least in scaling rock walls.
Cornell University Sports School offers several specialty sports camps, including a Rock Climbing and Outdoor Adventure Camp. The school boasts one of the country's largest indoor rock-climbing walls, where kids will receive the same training taught in Cornell's physical education classes, crammed into a five-day session.
Minimum $430 per week
109 West 27th Street, New York City
212-242-2248
Ages 4-16
Taste Buds Kitchen's summer menu is as diverse as New York City's culinary scene: There's Iron Chef Camp, where young foodies make recipes with secret ingredients revealed each day; Cooking Science Camp, where they learn the secrets behind food-related magic—such as what makes dough rise; and even a special camp for chocolate lovers.
Campers can enroll in weeklong sessions, or, should they want to mix things up, sign up for single days in a variety of camps.
$5,000
Locations in Manhattan, Westchester and the Hamptons, N.Y. and Philadelphia
212-571-7400
Ages 13-17
Aspiring Zuckerbergs will learn programming languages, including HTML, JavaScript and Ruby at the New York Code + Design Academy's Summer Code Camp.
Like with learning any new language, children learn to code faster than adults, noted New York Code + Design Academy CEO Jeremy Snepar. "It's incredible how quickly young kids pick up the programs," he told the Observer. "We don't even change the curriculum from our adult-focused classes; we just make it more fun and interactive."
"It's about learning how to think—critical reasoning, critical thinking, problem solving," he added, "great skills to have no matter what [career] they pursue."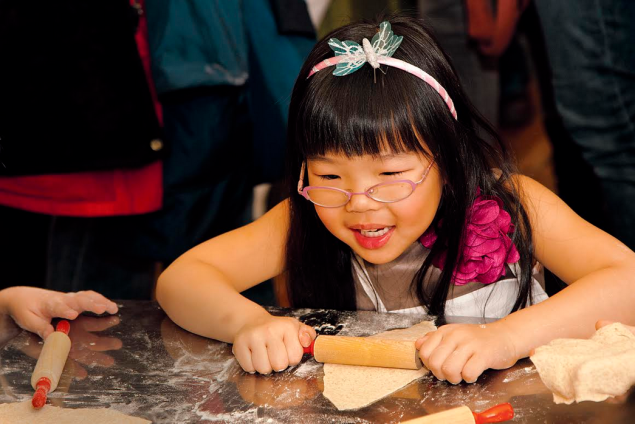 $420 to $620 per week
SUNY Purchase College in Westchester and Farmingdale State College in Suffolk County, N.Y.
914-273-8500
Open to girls aged 7-16
For girls looking to brush up on tumbling—or even try it for the first time—there's Future Stars Cheerleading Camp. Campers of all skill levels will learn cheers, chants, dances, jumps and tosses, all in what's promised to be a fun and safe environment.
Along the way, they'll develop self-confidence, as well as teamwork and leadership skills. And hey, it's pretty cool to say you can do a back handspring.
$1,600 per session
Claryville, N.Y.
845-985-2291
Ages 12-17
Call it Teens vs. Wild; situated in the heart of the Catskill Mountains, this six-day overnight camp is not for slackers. Led by experts trained at the Bear Grylls Survival Academy, teens aged 12 to 17 will learn everything they need to survive in the wilderness—skills like foraging for food, building fires, constructing shelters from natural surroundings, and traversing rocky terrain.
Minimum $4,750 per session
Hancock, N.Y.
607-637-8400
Ages 7-17
Though it offers a wide range of activities—everything from land and water sports to computers, cooking and magic—French Woods stands out for its impressive theater program. The camp boasts five different theaters and produces 70 shows per summer—shows that, judging by the videos, are professional quality. The best part? Everyone who auditions for one of the camp's big musicals is guaranteed to get a role.
When they're not rehearsing for their onstage debut, campers are trained in a host of other theater skills including improvisation, directing and stage combat.