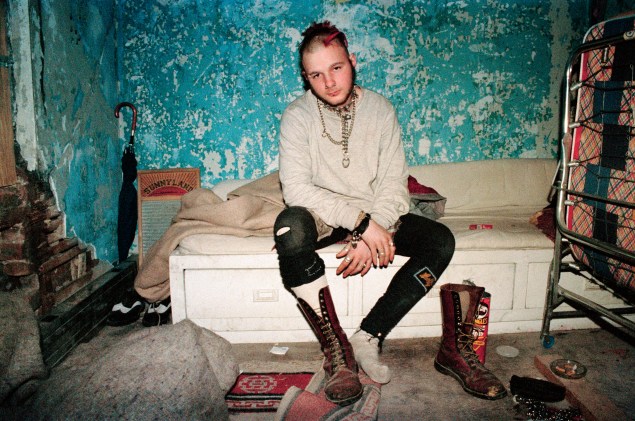 The East Village, once a hotbed of anarchic youth and the core of New York's so-called squatting era in the 1990s, has easily become one of the most gentrified and costly neighborhoods in the city. Now, a new book of photographs titled Kill City: Lower East Side Squatters 1992-2000 by Ash Thayer, is taking a rare look back at these downtown squat communities.
After being kicked out of her Brooklyn apartment, a 19-year-old Thayer found herself welcome in the community of See Skwat (C-Squat), a punk squat house established in the early-80's. Left with no other choice, Ms. Thayer set up shop and squatted in the Lower East Side, armed with a camera for the majority of the decade.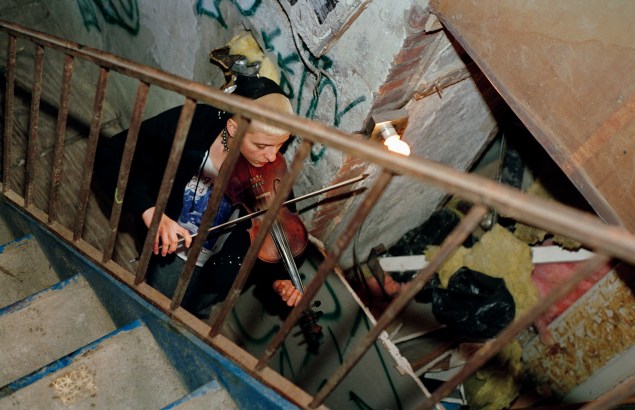 The resulting book documents the trials and tribulations of squatting during the mid-90's in a Lower East Side rampant with drugs, crime, and disease–as depicted in the musical Rent. However, unlike most journalists and photographers, who often time gave squatters "bad press," Ms. Thayer was able to document the movement and her friends through a lens of intimacy that has rarely been captured. "It was because I was a squatter, living there, I wasn't an outsider looking in," Ms. Thayer told the Observer. "So many people misrepresented us."
That said, Ms. Thayer insists that See Skwat and 5th Street Squat were more than just squat houses. "A lot of people didn't understand that we were truly housing activists," Ms. Thayer said. "Not just for ourselves for but everyone, for rent control and all these sorts of things that came up in the history of housing in New York."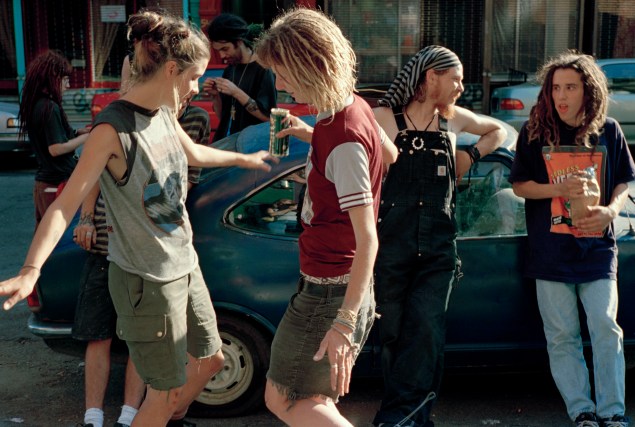 And the same went for Kill City. "People needed documents of what they did. Everyone knew that there would be a day in court, eventually, when they would have to fight for buildings. Most photographers from outside just weren't welcome," Ms. Thayer said. "I was always a pretty stable person, so I would just stay with a group of people and be their guest, help out, take pictures, document stuff."
While she currently resides in LA, Ms. Thayer looks forward to the day when she can return to the city. "New York or LA?" she mused. "New York."
Ms. Thayer will be hosting a book release exhibition on April 2nd, and a concert on the 3rd where See Skwat band the Dregs will reunite for one night.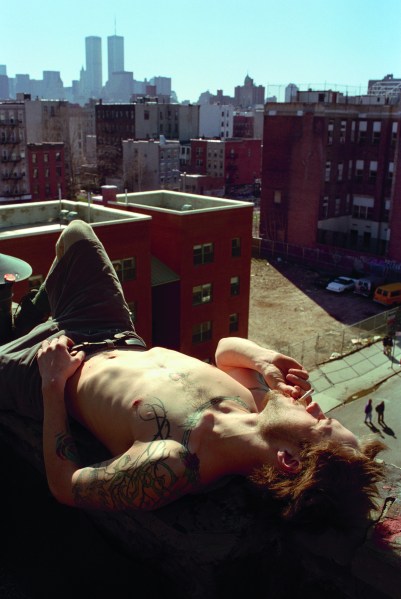 Kill City is available through Powerhouse Books