The Bachelor is so good, it's frustrating that we have to cap it off at a measly two hours per week. That's why each Tuesday, we'll be having a Bachelor morning-after rose ceremony to celebrate the people, places and moments that really made the previous night's episode shine.
A rose to the one thing worse than endless acres of Iowan soybean fields: endless acres of frigid, snow-covered Iowan soybean fields.
A rose to the re-appearance of our old friend: Chris's diarrhea-colored jacket. Who told him that looked good? I'm worried it was Marquel. Anyway, speaking of diarrhea, can we talk about the way Chris stands as he's waiting for the women to arrive at his parents' house? He looks like he's mid-way through pooping his pants.
A rose to the speech Whitney makes at dinner with Chris's family, which somehow makes everyone produce more tears than Britt at 'The Women Tell All'. Whitney doesn't have parents anymore, and she tells the Souleses how good it feels to be part of a family again. Dear God, for the sake of my fragile heart—but also, you know, Whitney's happiness—please let Whitney win.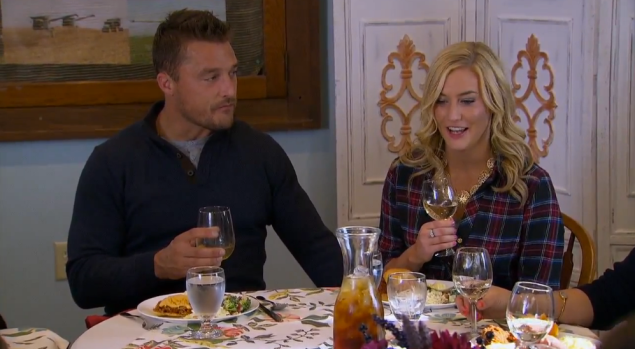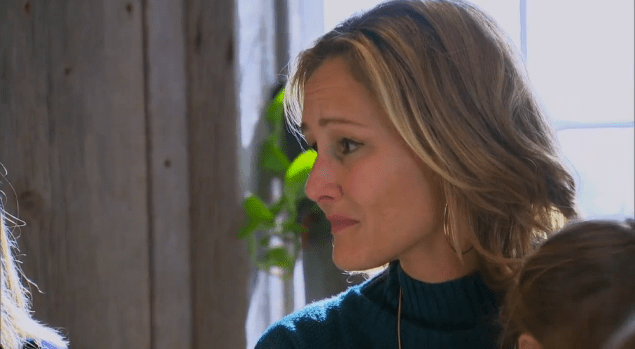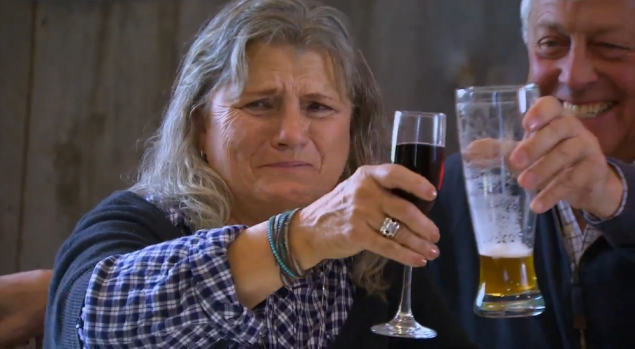 A rose to the Soules family tool shed, where all of the manly men go to discuss manly things like tools, women, and other manly topics. Today's topic of conversation? Chris's complete inability to figure out which woman he likes more.
This makes me nervous, for the same reason as two weeks ago, when Chris was deciding between Becca and Kaitlyn. If Chris were equally attracted to Whitney and Becca, he wouldn't be having a stressed-out pow wow in the Soules Family tool shed right now—he'd be all for choosing Whitney, who clearly actually likes him. But the fact that he's torn means he might like Becca more than Whitney, which, quite frankly, is messed up. Becca has the emotional maturity of a 13-year-old Belieber. Oh, and she also doesn't really like Chris that much.
A rose to Becca, who's forced to have dinner with the Soules family, despite having little to no interest in moving to Arlington, having babies, or pursuing any kind of relationship whatsoever with Chris.
"I'm not at a point that I'm in love with him," Becca tells Chris's mom, before leaning across the tiny window seat (were no larger seating options available?), grabbing her hand, and silently mouthing "Save me."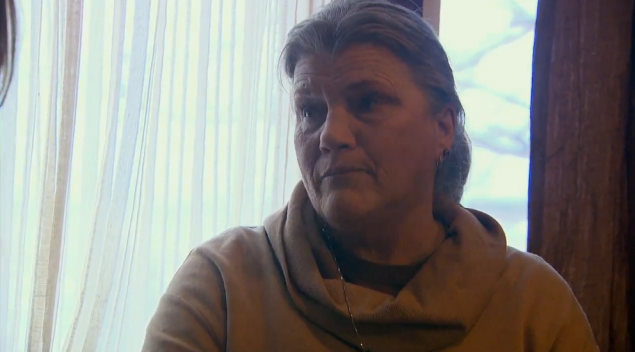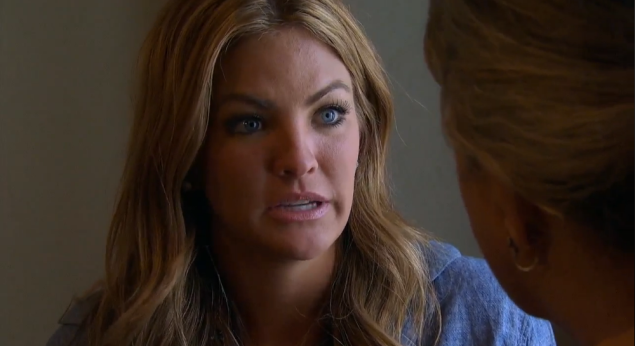 A rose to Whitney for acting really enthusiastic about her shitty final date with Chris. If there was an Oscar category for Best Feigned Interest in the Process of Mechanical Corn Shucking, Whitney would no doubt be taking home the prize.
A rose to the undisputed creepiest man in Bachelor Nation, Neil Lane.
A rose to the Des Moines Anthropologie store that made the greatest business decision in its history when it agreed to furnish Chris's proposal barn.
No roses to Chris's creepy smile as Becca approaches the barn. Buddy, I know you're reminiscing about raising your first pig, but let's remember you're about to break up with someone.
A rose to Becca for the smoothest exit in Bachelor finale history. After Chris rejects her because their relationship just isn't strong enough to warrant a proposal, Becca climbs back into the limo and looks… fine. Seriously—have you ever seen someone give less of a f*** about getting kicked off the Bachelor? Or about anything, for that matter?
A rose to the therapy I no doubt require, because oh my god I am literally weeping as Chris proposes to Whitney. I am crying real tears because of a reality show, ladies and gentlemen. I'm not crying because I pity Whitney's future consisting entirely of gestating on a remote Iowan farm, or that for the rest of her life, she'll have to tell people her husband proposed to her in the barn where he raised his first pig; I'm crying because I'm genuinely so happy that Whitney finally gets to have a family again, and that Chris finally gets to start producing heirs to his soybean fortune. Dreams do come true!
A rose to Juan Pablo, the innocent cow who lacked the mental capacity and speech faculties to refuse participation in yet another painfully un-funny Jimmy Kimmel Bachelor appearance.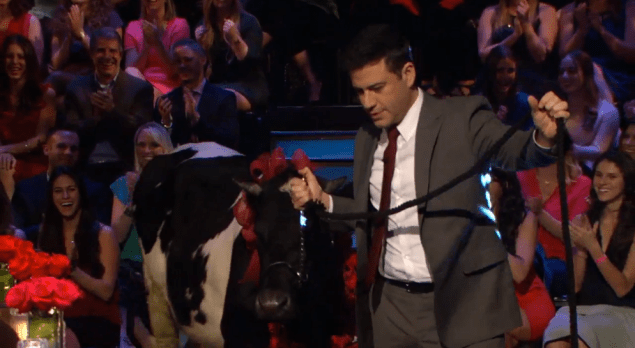 No roses to Chris Harrison's much-talked-about "unprecedented announcement that will leave everyone speechless." For a fleeting moment I thought maybe he'd announce there'd be a gay Bachelorette, or a non-white Bachelorette, or perhaps that Jimmy Kimmel would never set foot near the Bachelor franchise again, but alas, no. It's that next season, there will be two Bachelorettes: Britt and Kaitlyn.
"The 25 men, on night one, will have the ultimate say about who they think will make the best wife," Chris Harrison explains, as if giving men even more power is something the world desperately needs. I know Andi's season had terrible ratings, but you don't necessarily need two Bachelorettes to fix that—all you need is one Bachelorette who doesn't make god damn duck face all the time.
A rose to Britt and Kaitlyn, who valiantly retained their vomit as they were paraded onstage last night. "Well, that's not ideal," Kaitlyn says about next season's new format, her eye twitching subtly as Chris Harrison hisses "smile!" into her ear.
As bad as next season stands to be, you know I'll still be watching. And until then, see ya in Paradise, friends. And Ashley S.