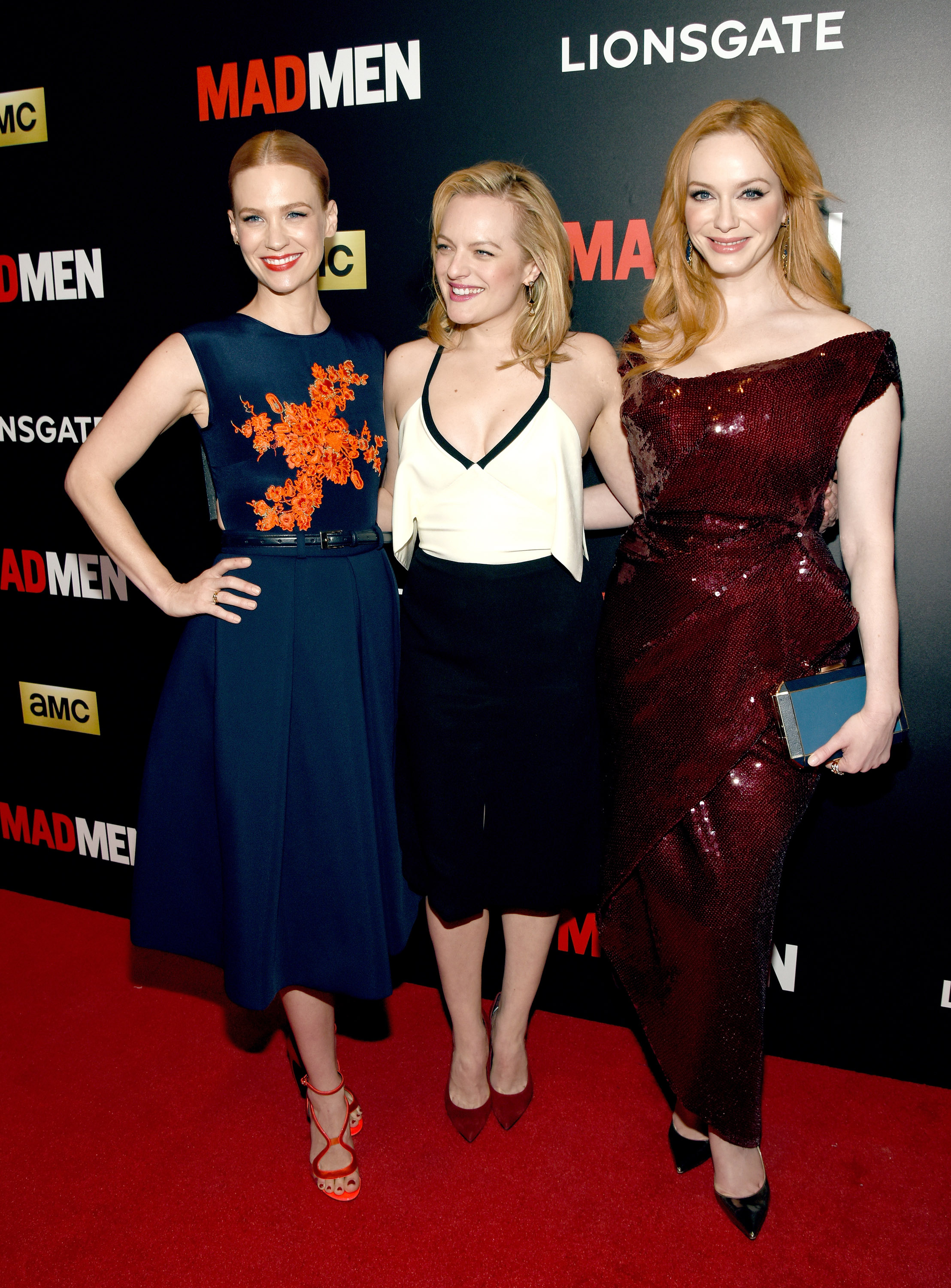 It's a good thing the stars of Mad Men have become such expert red-carpet dressers, because they are about to spend the next month or so being photographed incessantly at galas, premieres and screenings dedicated to celebrating the end of their show.
The first episode of the final stretch of Season 7 debuts on Sunday, April 5, and the parties began last night with a special Mad Men screening at the Museum of Modern Art. Elisabeth Moss turned up in a black and white J. Mendel dress, January Jones wore Preen and a newly blondish Christina Hendricks wore Vivienne Westwood.
The stars of Mad Men normally seem to go out of their way to avoid 1960s-esque silhouettes on the red carpet, but Ms. Jones and Ms. Hendricks in particular were embracing the decade's silhouettes last night.
True to their characters on the show, Ms. Jones went for a conservative A-line dress reminiscent of Jackie O., while Ms. Hendricks turned up the va-va-voom factor in a shimmery dress Marilyn Monroe would have loved.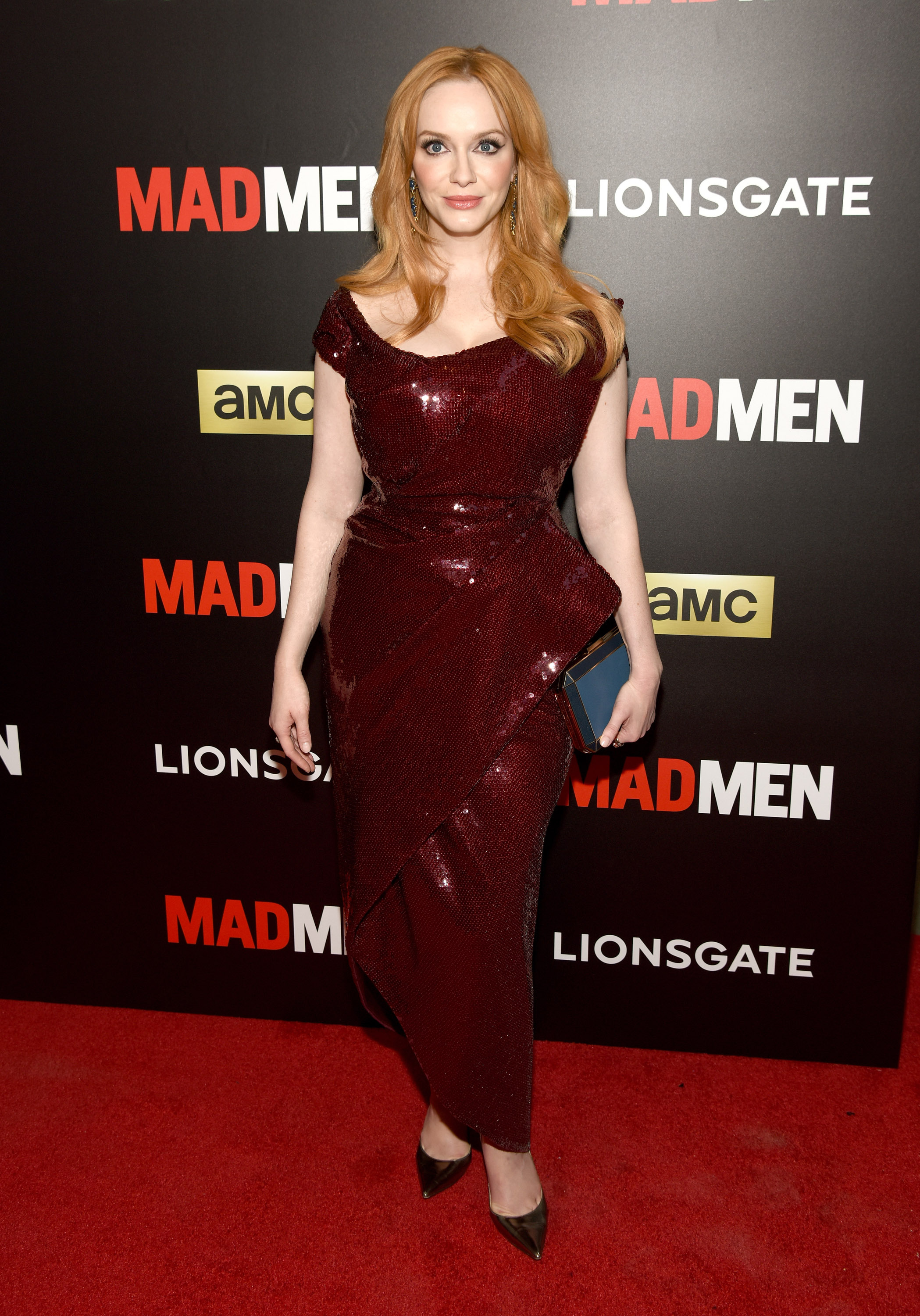 As for what their characters will wear in the final episodes, they will likely be hinting toward the colorful, anything-goes early 1970s. The timing could not be more perfect; fashion is currently obsessed with that decade. Still, it is nice to see the stars bucking the hippie craze in favor of paying tribute to the early days of Mad Men as the show winds down.