The past few years have seen a whole flotilla of drone types that emulates nature's most fearsome birds of prey—aerial predators that can zoom, dodge, hover, attack and scope out targets at incredible distances.
But the next challenge isn't to build an eagle, or a wasp, or an all-seeing owl. The Navy wants to build a duck—an ugly, flappy flying drone that can dive underwater when needed. They're called "Flimmers"—yes, that's for "flying swimmers"—and the military needs them so they can fly around a coastline, river or lake, and hide in shallow waters.
The first step in building a duck is to build a good enough fish. So, the Naval Research Lab (NRL) built WANDA, a fish-inspired drone that can handle the challenges of small pools and shallow coasts. Once you've got a good enough fish drone, you can put wings on it.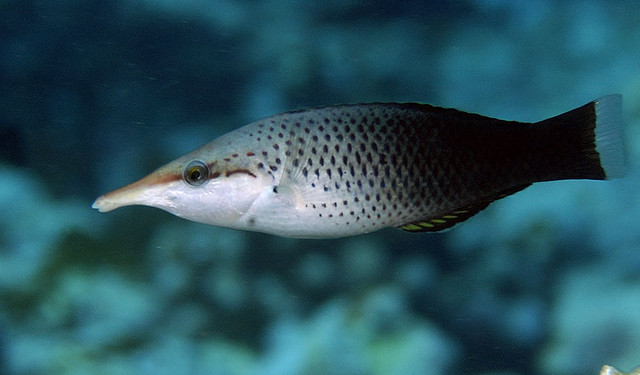 "The 'Flying WANDA' configuration has four fins and the addition of a wing, with the two aft fins mounted on the tips of the wing," researcher Dan Edwards wrote in Spectra, the NRL's internal magazine. "This allows keeping the same control techniques developed for the four-finned UUV design, but provides a lifting surface for carrying the weight of all the flapping mechanisms."
The NRL has a special testing pool where they've begun various "payload packages." As with every robot, there are a dozen different imagined schemes for how to use it—rescue operations, inspections, environmental testing—but we all know why the U.S. Navy wants more small, light, nimble drones: spying on other countries half-way around the world.
As for the name WANDA, it's short for "Wrasse-inspired Agile Near-shore Deformable-fin Automaton," but we have a feeling that, in this case, the acronym was more important than what it stood for.