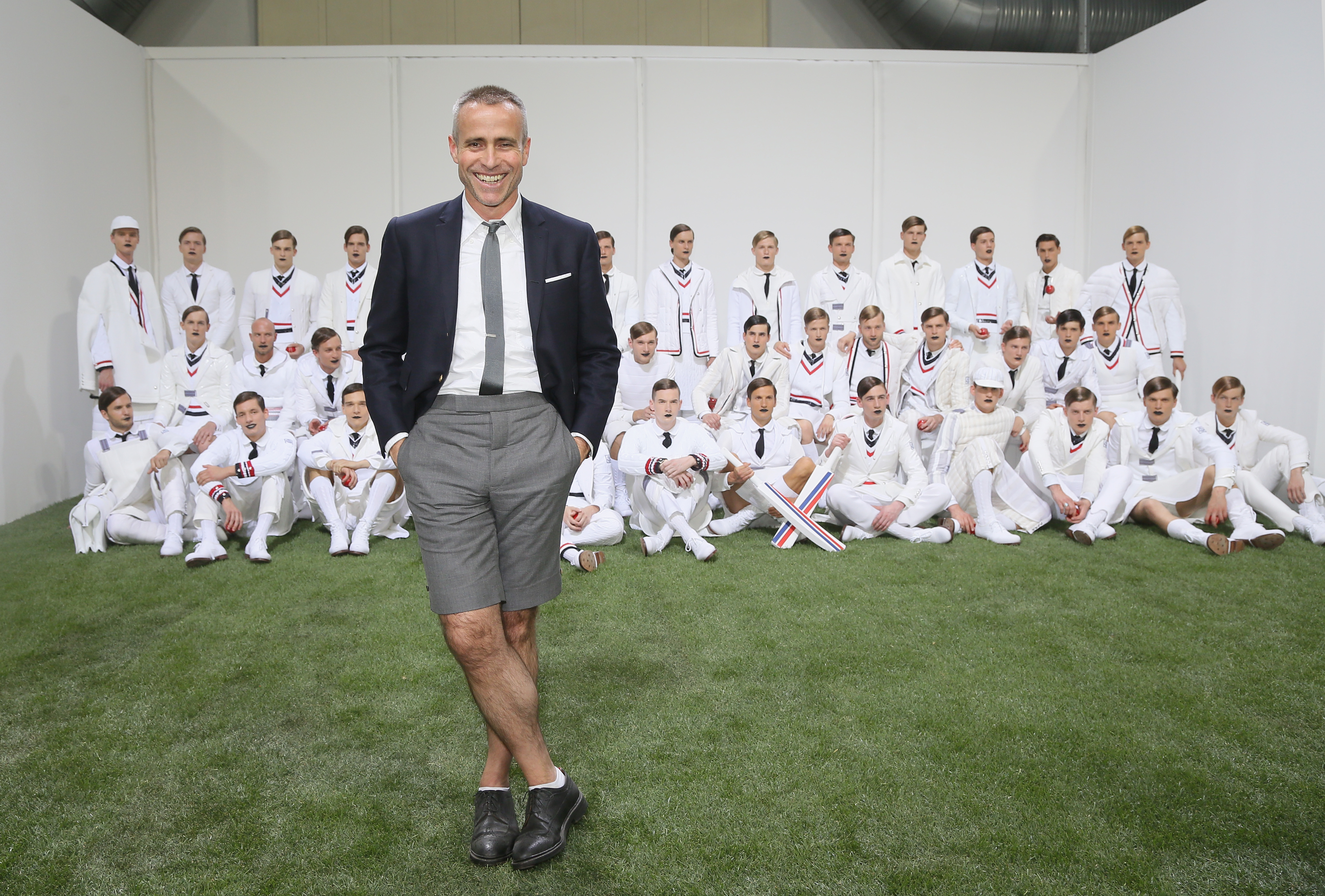 Style-wise, the smart money is no longer on looking like you're trying too hard. Too hard means wearing clothes that look brand new or are immaculately pressed and laundered. It also means box-fresh shoes and a matching briefcase or a tie knotted with a dimple placed precisely in the middle can look overdone right now. Note to self: Your life doesn't depend on it. Your life will be much easier without such prissiness.
"This is definitely a thing," said Dan Rookwood, the U.S. editor of Mr Porter, during a chat about frayed shirt collars. "Street style guru Nick Wooster recently told me that he rarely irons his shirts—he just wears them wrinkled," he added. "The king of cashmere Brunello Cucinelli never does up the buttons of his button-down shirts. Thom Browne never does up his top button. And these days it's very Milanese to walk the streets with the buckles of your monkstrap shoes undone."
Wearing clothes that are worn-looking, frayed and thrown together is almost becoming compulsory, a sign of not taking oneself too seriously. It implies one's mind is pondering more important things than the starch of your shirt collar. And it's a welcome reaction against the highly groomed peacock strutting of the contemporary metrosexual. Lest we forget, he is the man whose Church's loafers can never shine too brightly; his trousers can never be too knife-edged slim and his perfectly angled silk breast pocket square can always be fussed over a little bit more. His hair is slickly styled, of course, while his plucked and perfectly symmetrical eyebrows sit atop his buffed, moisturized face like inverted commas. "Are we for real?" they seem to ask, perplexed.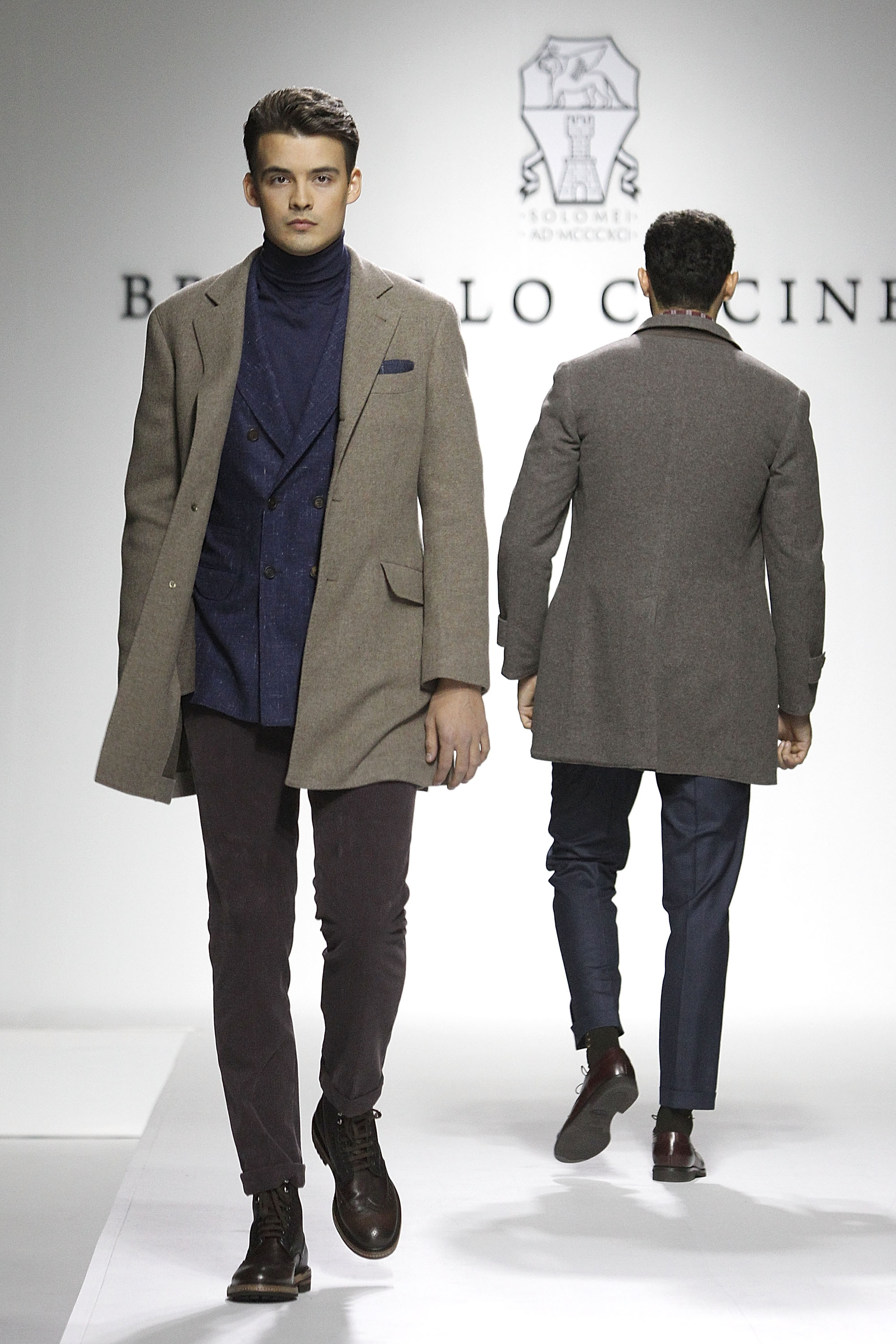 It was only a matter of time for the fashion pendulum to call time on this pampered creature. "I can no longer tolerate a man who spends longer in the bathroom than I do," a disgruntled female friend moaned to me the other day. "I had a boyfriend who seemed more in love with himself than me, constantly trying on different outfits and surrounded by clouds of fragrance all the time. Him and his mirror just had to go!"
Even smart tailors, such as Thom Sweeney, based in London's swanky Mayfair, the global epicenter for tailoring, are turning the volume down on the formality of their suits and jackets. "We've been pushing the soft shoulder and deconstructed silhouette for a while," cofounder and tailor Thom Whiddett told the Observer. "There are so many ways to wear tailoring but the traditional British padded structure is a hard one to dress down. That is why each season we work on two silhouettes; the roped shoulder for formal and the deconstructed for the more contemporary, laid-back style." According to Mr. Whiddett, it's the laid-back style that their customers are choosing most this year.
This trend has a name among the fashion cognoscenti, who claim it as the latest manifestation of sprezzatura, the word Italians use to mean studied nonchalance. Sprezzatura is having your collar unbuttoned, wearing a denim shirt under a formal jacket, sporting a backpack over a tailored coat and pulling on your Converse sneakers to wear with your suit. This is why labels that are best known for nimbly treading the rich expanse between casual and smart—John Varvatos and Comme des Garçons, J. Crew and Jack Spade—are on the money right now. Using homespun fabrics like boiled wool, flecked cashmere and brushed cotton, many of their collections have a lived-in ease making the wearer feel as relaxed as he would be having owned these shirts, jackets and sweaters for months or even years.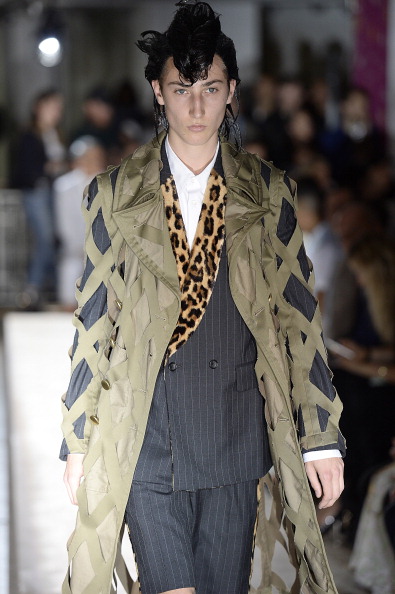 Alongside this, the renaissance of denim in all its rebellious, ripped and indigo glory as a fashion fabric is a major player in this new trend. On the spring/summer 2015 menswear catwalks at Saint Laurent, Junya Watanabe and Balmain, denim took center stage like a punk kid leaping onto a chamber music platform. Of course jeans, denim jackets and shirts are never wholly in or out of fashion, they are the workhorses in all our wardrobes. Yet it is rare to see denim so overtly displayed on the runway, with looks that are timelessly youthful and laid-back as a cowboy riding into the sunset. The world of men's fashion wants to kick back at all the slick perfection of the past few years.
So what are the risks of dressing like someone who thinks Prada is an island off Italy and an iron is an implement to torture your clothes? "Hygiene," says Mr Porter's Dan Rookwood, pithily. "Your hair might look like you haven't  washed it lately but it's still clean. And you might be the kind of guy who rarely, if ever, washes his raw jeans in order to get a fade and fit that is bespoke to you—but you can still air them and spritz them with an antibacterial fabric spray."
So we might be willing to look stylishly dishevelled, but we better not stray too far off the path of the pristine style monger. Perhaps it's all best summed up by the late, great tailor and one-time designer for Her Majesty, the Queen of England, Sir Edwin Hardy Amies: "A man should look as if he has bought his clothes with intelligence, put them on with care and then forgotten all about them."