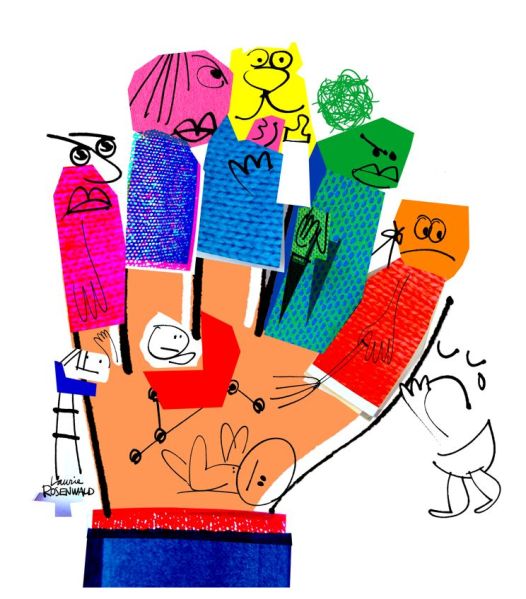 Lesley Kring thought she had the perfect nanny gig: A $75,000 salary, generous health benefits and vacation time, even her own pool house on the family's Rye, N.Y., estate. She had such a close, loving relationship with the four children in her charge that she was often mistaken for their mother. Ms. Kring was excited when she learned the stay-at-home mom she worked for wanted extra manpower. She thought her job could only get easier with an extra set of hands. But Ms. Kring couldn't have imagined the drama that came with more help.
There was the housekeeper who would clean an entire kitchen full of dishes but leave Ms. Kring's plates back in the sink. A second nanny would eventually turn against her, too, accusing Ms. Kring of receiving preferential treatment from the parents. Infighting grew; cliques were formed and at one point, the housekeeper ran to a neighbor's house and called 911 after Ms. Kring wrestled a mini-cassette recorder out of her hands—she had begun to tape record Ms. Kring in hopes of getting her fired.
"I was part of a fully staffed house, and it was a very difficult dynamic," Ms. Kring, 45, says. "People got nasty and relationships
deteriorated. When a staffed house does work without issues, I think it's kind of miraculous."
Andrew Morton's 2010 biography of Angelina Jolie raised eyebrows when it revealed the actress hired an army of 25 staff members, including numerous live-in nannies, four nurses and a doctor for her family of eight. But once assumed to exist solely in celebrity circles, the employment of multiple staff members—nannies, tutors, chefs, housekeepers and estate managers—has now become de rigueur for many families of a certain social class, particularly those with young children. If mom must be in London and dad flies off to Tokyo, one 50-hour-a-week nanny isn't going to be enough to shuttle four children between soccer, ballet and multiple play dates, as well as walk the dog, cook the meals and keep the home as sparkling as a Ritz-Carlton.
But, as Ms. Kring found, more household staff may mean more problems as personalities collide and power struggles ensue. This is especially true for nannies, who often become emotionally invested in the family and work in "close quarters" with each other—even if those quarters may exceed 10,000 square feet or more.
---

'Nannies will lie, cheat, steal if they think their jobs are being threatened'—Tammy Gold aka "The Nanny Whisperer"

---
"I've seen all kinds of nanny sabotage," says Tammy Gold, a family therapist and parenting coach based in Short Hills, N.J., whose
practice includes crisis management for families and their nannies. Ms. Gold, the author of Secrets of The Nanny Whisperer: A Practical Guide for Finding and Achieving the Gold Standard of Care for Your Child, is hired when the domestic realm harbors everything from simmering tensions to all-out war.
"I've been in a situations where the nanny, the house manager and the mother all called me at the same time, and they were all crying," Ms. Gold says. "The backstabbing, the fighting … nannies will lie, cheat and steal if they think their jobs are being threatened."
Families who call Ms. Gold to mediate are often desperate to quell substantial discord: One nanny was so difficult to work with that she caused five others to quit in rapid succession; another commandeered the cushy work inside the home while she sent the second nanny outside in the cold with four children all day; still other nannies became fiercely competitive, pushing the child they cared for to read faster so they could win favor with their employers. Such "alpha nanny" behavior is not unusual when caregivers are left to fill a power vacuum themselves, Ms. Gold says: "When there's no one looking, it's like Lord of the Flies."
Ms. Gold acknowledges how complex the relationship between nannies and their employers can be. "It's hard to stay professional when your nanny starts to love your children," she says. Such closeness can make nannies especially vulnerable to demanding, often unreasonable bosses. And with no national regulatory body to protect nannies, they often have little recourse against poor working conditions. Ms. Gold has seen nannies endure 18-hour workdays, cramped sleeping arrangements and understaffed households. Exhausted, overworked, stressed nannies may not only cause household strife, they may not be able to do their job adequately. "I don't care if you have two nannies for five children. If you've got triplets and these women are tired, there is a
safety issue. Bath time is going to be crazy," Ms. Gold says.
That's why Ms. Gold starts by fixing working conditions. And she tells parents that they have to delegate who is in charge of what tasks. All households have an inherent pecking order. "Estate managers are at the top of the domestic hierarchy," explains Michael Wright, the cofounder of the Domestic Estate Managers Association, which now counts 2,500 managers, butlers, yacht crew and nannies among its ranks. "In the absence of an estate manager, it could be a personal assistant, nanny or butler who is the head of the household. Whoever it is, his or her job is to manage everyone's ego and keep everyone in line." That person may have a long history with the family, having seen staff come and go, weathering the storms.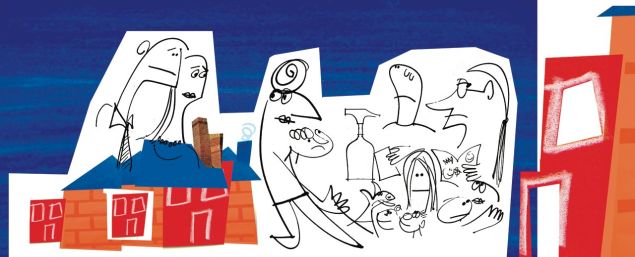 Unfortunately, the head of the household is sometimes ill-equipped to lead. Karen M. (who asked that her last name be withheld to protect her family's privacy) hired a nanny and two housekeepers to care for her two children and home in Connecticut. Both Karen and her husband run their own companies and they felt confident having the housekeepers report to the nanny in their absence. "It was a disaster," Karen recalls. "It became so toxic. Our nanny was mean, nasty and demeaning. She was bossy and territorial … She even had the housekeepers bringing her coffee."
Karen turned to Lindsay Heller, another household intervention specialist, who calls herself "The Nanny Doctor." Ms. Heller has a
Ph.D. in clinical psychology, and spent 10 years caring for children, including as part of a five-nanny team for a family with seven
children, before starting her therapy practice. Now, she mediates between parents and their caregivers at a rate of $200 per hour. Staff roles, she notes, can often blur, spawning resentment. "It's not like in the traditional British household," she says. "An
Upstairs/Downstairs or Downton Abbey attitude is better because everyone knows his or her place."
Ms. Heller, based in Beverly Hills, Cal. met Karen on a trip to Los Angeles, then spent many hours talking to her nanny and housekeepers separately in phone sessions. She advised Karen to create clear boundaries and make sure everyone had sufficient downtime. But the household harmony was so badly disturbed that she finally recommended Karen find a new nanny. "It was a painful process," Karen says. "We needed an emotionally stable environment … Now we've got a new team and we've changed the structure. No one reports to anyone."
Ms. Gold and Ms. Heller have made careers of helping parents who have excelled on Wall Street, in Hollywood or as entrepreneurs, but have trouble applying the same lessons to their households. ("If it was my business, I would never have put my nanny in a management position," Karen says about her first caregiver.) She is not alone. "These clients run their companies with Swiss-watch precision," says Steven Laitmon, cofounder of the Calendar Group, a 13-year-old private staffing firm in New York and Westport, Conn. "But the home is a completely different animal."
Eric Barton found that out the hard way. The CEO and president of a national security firm notes that he uses his business as a model for managing the seven homes he owns throughout the world. For his staff of 12—which he estimates costs him in excess of $200,000 a month—he has established health care, vacation and sick day policies, time-sheet reporting and performance reviews.
---

It's not uncommon for the weekday nanny to feel like all her hard work is undone by a weekend nanny who has a mellower style.

---
Still, he has had hiccups. Two nannies took care of his five children, driving them to and from dance classes, hockey games and football practice, as well as maintaining their living space—one floor of his 11,000-square-foot primary residence outside Knoxville, Tenn. "We were constantly having household conflict," Mr. Barton says. "The nannies kept going to my wife with their grievances … like who got an extra day off or who should be cleaning the bathroom." Now there's an executive assistant everyone reports to and all staff members have written job descriptions so expectations are clear.
"Write everything down" is a constant refrain echoed by parents and therapists who have handled staff turmoil. "When you're relying on two people to do one job—like child care—you need to identify whose role is what and set procedures," says Ms. Heller, the Nanny Doctor. That may mean a family email system or a calendar in the kitchen where everyone can see it. "If you have four kids who go to three different camps, you need a flow chart so there's no confusion," she says.
Even when parents put pen to paper, things can get lost in translation. "You have two nannies—a girl from the Midwest and one
from Cambodia—they are going to have different ways of doing things," Ms. Heller says. Does she believe in "cry it out" or does she run to a child who has trouble sleeping? Will she have a relaxed approach to dressing the baby or prefer to bundle her up? Does she prefer adult-guided or child-directed play? Cultural clashes can occur even when nannies don't share the same space. It's not uncommon for the weekday nanny to feel like all her hard work is undone by a weekend nanny who has a mellower style.
Ms. Gold recently counseled a family with two very different caregivers—one Tibetan nanny was quiet and reserved, while a Spanish nanny was loud and outgoing. "The Spanish nanny refused to speak English because the mom wanted to teach the kids Spanish," Ms. Gold says. "But the Tibetan nanny had a hard time working with her and the kids when everything was in Spanish, and she did not speak the language."
As personal battles erupt, cultural differences are often front and center. The relationship between Ms. Kring and a Jamaican nanny hired to help her eventually completely deteriorated. "She called me a racist," Ms. Kring recalls.
Ms. Kring was eventually pushed out of her position after the parents she worked for divorced and she failed to get along with the mother's new love interest. "After I left, the situation got so much worse," she says. "No one got along." The family went through seven nannies in a year, including one alleged former stripper. Ms. Kring was so scarred by her experience that she created the website I Saw Your Nanny, which started as a popular platform to report bad nanny behavior, especially for mothers on the Upper East and Upper West Sides. (A sample post from the website reads: "You nanny 45-60, short… your child, boy 3, curly dark hair, dark eyes. Your nanny is always screaming at your little boy.") While the site is still home to such sightings, it has also morphed into something of a support community for nannies and parents seeking advice about working together.
"The nanny and employer relationship is a tricky one," reads a recent letter to readers on I Saw Your Nanny. And while families can have the best intentions, encouraging nannies to respect each others' differences, leave the drama at home, treat all staff members equally and—when all else fails—calling in the experts to mediate, the best advice, according to Karen M., the mother who had to fire her nanny, is simply to develop a thicker skin when employing multiple household staff members: "You have to learn to live with a little bit of noise."