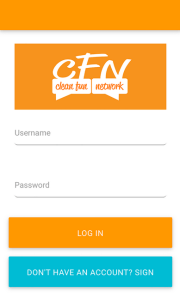 Dating wasn't easy for MJ Gottlieb after he kicked his alcohol addiction in March 2012.
No longer able to "sit across from a woman pounding glasses of wine and see them doing the same things I did for so long," Mr. Gottlieb told the Observer, he was forced to cycle through diners, coffee shops and movie theaters—places that got boring really quickly.
"If I go to one more diner, I'm just going to bury myself inside of a bottle," Mr. Gottlieb joked darkly.
He started wishing there were resources available to help him meet other sober people, and find fun social events that didn't involve drugs or alcohol. That was when he connected with an old friend and fellow former addict, Jimmy Hamm, who'd been organizing trips to Montauk for New York's sober community since 2009.
"We got together," Mr. Gottlieb said, "and asked, 'How can we scale this thing and make these resources available that we never had when we were getting sober?'"
The result was Clean Fun Network, a social network for sober people. It's not just for recovering addicts like Mr. Gottlieb and Mr. Hamm, but also for people who simply elect not to use drugs or alcohol—no doubt a growing demographic, given the prevalence of CrossFit and its paleo diet-obsessed devotees.
CFN, as it's often abbreviated, is designed to encompass all areas of users' lives—a "360-degree approach," as Mr. Gottlieb put it. They offer luxurious sober holidays to places like the Atacama Desert in Chile and the rain forests of Costa Rica, ranging anywhere from $500 to $4,400. They plan frequent alcohol-free outings in New York City to theater performances and baseball games, at rates from $40 to $80.
There's even a newly-launched CFN dating app, where sober people can find like-minded mates. Mr. Gottlieb described the app—which is free to use—as a mix of OkCupid and Tinder. Like on OkCupid, users make profiles where they can display photos, and information about their personalities and interests. Like on Tinder, two users can only start messaging each other once they've each "liked" one another.
Because some recovering addicts want to keep their identities private, there's a feature that lets users blur out certain parts of their photos. They can choose to send un-blurred versions of their photos directly to the inboxes of people in whom they're interested.
When it comes to finding a sober partner, Mr. Gottlieb suggested CFN's app is a more reliable bet than going on a regular site and simply filtering for singles who say they don't drink.
When he was drinking, Mr. Gottlieb said he still would have checked the "I don't drink box." "I'd want to play like I'm a good guy," he said. "And then you'd have to pick me up off the floor at the end of the night."
CFN, on the other hand, is an affinity group—only attracting users who genuinely comply with the group's mission.
"I don't think you're going to have a Jewish person pop on Christian Mingle," Mr. Gottlieb said.
"In the same way, I don't think you're going to have someone who's pouding drinks go on the CFN app," he continued. "It makes zero sense."
Mr. Gottlieb shared his tips for planning a sober first date. He recommends anything activity-based—like going to a sporting event, or something fun and unique, like waterskiing.
"It's so important for people to understand that [sobriety] is not the end of fun," Mr. Gottlieb said. "You can have infinitely more fun, and actually remember what you did the next morning."