WEDNESDAY March 4
We may have lost Brian Williams, but thank God we still have Tom Brokaw. He'll join author Thomas McGuane to discuss McGuane's new book Crow Fair. The collection of short stories is set in Big Sky Country, and is already being compared to Mark Twain, so they should have plenty to talk about.
The Strand, 828 Broadway, 7 p.m., buy one copy of Crow Fair or a $15 Strand gift card for admission
THURSDAY March 5
Every child deserves a loving home, just as you deserve a cocktail. Stop by The Modern Family Ball, which benefits Spence-Chapin. Expect to mingle with Talk Stoop host Cat Greenleaf and other high-profile adoptive parents. Since 1908, the organization has been one of the world's premiere adoption agencies. Proceeds from the event will go toward helping older children, sibling groups and children with special needs find families.
Tribeca Rooftop, 2 Desbrosses Street, 6-10 p.m., $350, modernfamilyball.org
FRIDAY March 6
Are you a Little Edie or a Big Edie? The answer has a lot to do with
how you feel about turbans. And if this question makes no sense to
you—or, especially, if it does—you are respectfully required to get to
the re-release of cult-classic documentary Grey Gardens, screening
this week at Film Forum.
Film Forum, 209 West Houston Street, $13
SATURDAY March 7
Hey, it's women's history month! And if you forgot, that is O.K.,
because the Brooklyn Museum remembered. They're celebrating powerful women today. Tavi Gevinson, the actress and editor of the website
Rookie, will be there talking about her inspirations at 8 p.m. Before
that, you can join museum guides for brief "pop-up talks" from 6:30 to
8:30 p.m. to hear about the female artists in the museum's collection.
A nude model will also be on hand to allow visitors to sketch her, and
the band Alissia & the Funketeers will be performing. There will also be a screening of the short film Didn't I Ask for Tea?, which follows the adventures of a young woman in Brooklyn as she navigates love, work and the rent market. As Sex and the City noted, this is a city where it's almost impossible to have great love, a great job and a great apartment, but that does not stop us from longing for them. You can also join in for a "book club" at 8:30 p.m., where editor Dao X Tran will be talking about 101 Changemakers: Rebels and Radicals Who Changed U.S. History. You'll come away pretty amazed by the incredible women who inhabit this city, and those who have come before.
Brooklyn Museum, 200 Eastern Parkway, 5-11 p.m., free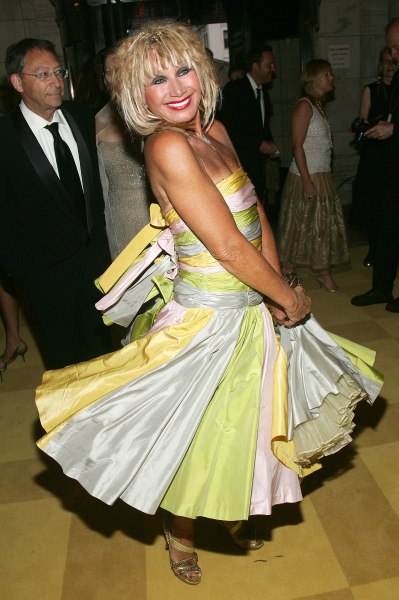 SUNDAY March 8
Just saying that the theme of Daniel Boulud's annual Sunday Supper to benefit Citymeals-on-Wheels is "blue jeans and black truffles" should be enough. You can go out for top-notch food and not change your daily attire at all! The NYC chef will be offering better food than your blue jeans—which thrive on chili dogs, frozen waffles and gloom—have ever seen before. James Dean, Marilyn Monroe, John Wayne and other famous blue jean wearers would have 100 percent gravitated toward this event. (Or maybe only Marilyn, possibly just her. I feel like John Wayne might have liked it reluctantly, though.) The later winter menu will be focused mostly upon truffles, and paired with wines chosen by DANIEL's head sommelier, Raj Vaidya to make things extra exciting, this year Mr. Boulud will be assisted by chef Pierre Gagnaire of Restaurant Pierre Gagnaire in Paris. The evening will also include a wine auction. And Citymeals-on-wheels delivers more than 2 million meals to 18,000 homebound New Yorkers, so you know you're supporting a good and delicious cause.
DANIEL, 60 East 65 Street, 5:30 p.m., 212-687-1290, $1,400
MONDAY March 9
I would go any place Betsey Johnson was, because she is the kind of woman who enjoys bonbons, champagne and cartwheels. Hopefully all will be abundant at the first annual Lend-A-Hand Uganda-USA Gala. The charity—and celebrity ambassador Ms. Johnson—support orphans, vulnerable children and their communities.
Hudson Terrace, 621 West 46th Street, 6-9 p.m., lahu-usa.org, $150
TUESDAY March 10
My God, there's a charity to bring yoga to urban youth, and their ambassador is actress and model Bridget Moynahan. I would think urban youth would need other things, but, well, she is a very pretty lady, and the stretching part of yoga has offered me some good time to catch up on sleep, so O.K., I'm into it.
Capitale, 130 Bowery, 6:30-10:30 p.m., $200, bentonlearning.org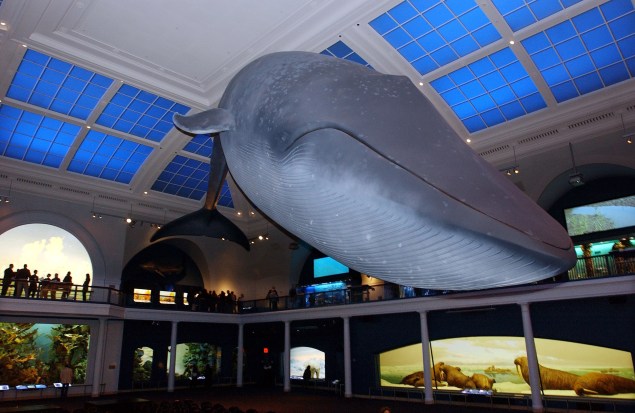 WEDNESDAY March 11
You can book-end your week with book events. (See what I did there?) Melanie L. J. Stiassny will be reading from and signing Opulent Oceans the third installment of her "Natural Histories" series.
American Museum of Natural History, Kaufmann Theater, Central Park West & 79thStreet 6:30 p.m., amnh.org, $15