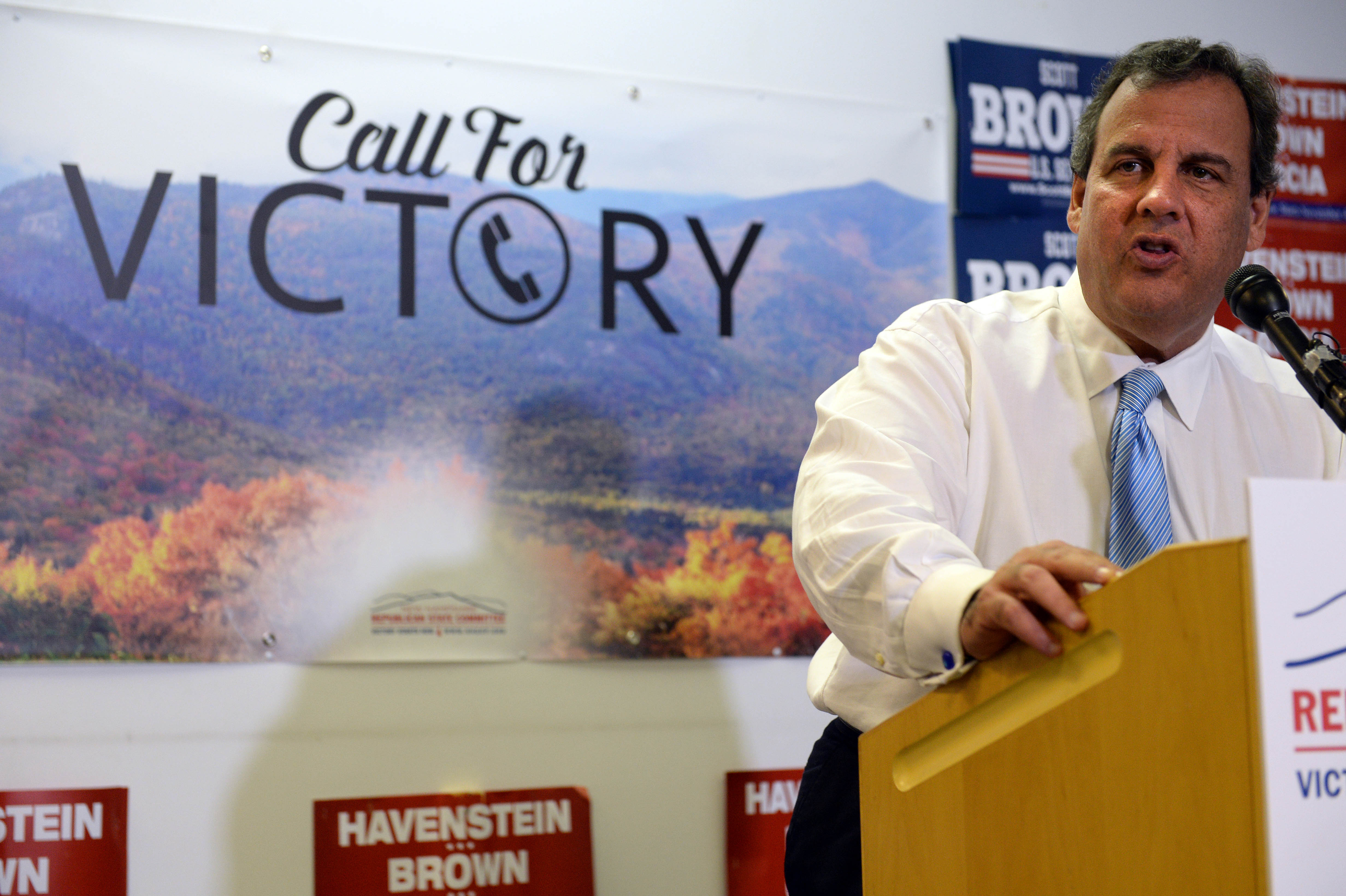 Maybe Chris Christie shouldn't have Fired Bill Stepien after all.
It appears that some shoddy staff work has been costing the governor some ground in the Granite State. Two recent faux pas have got political people in New Hampshire wondering if Christie really intends to compete up there at all.
First, according to the website Daily Caller, which is very influential among conservative activists, "New Jersey Gov. Chris Christie lost his prime speaking role at a prestigious New Hampshire Republican Party dinner because he didn't RSVP in time, and the party gave his slot to Florida Sen. Marco Rubio."
The website says that Christie was the very first to express interest in addressing the Republican Leadership Summit, which will take place April 17-18 in Nashua. But after saying he'd be interested in January, "two months later, Christie still hasn't confirmed that he's going to be there. Two weeks ago, the party finally bumped his speaking reservation and gave his slot to Rubio. If Christie still shows up, he won't be able to speak at dinner." The day after the Daily Caller story appeared, Christie did confirm that he'll attend the convention and was indeed given a speaking spot, though perhaps not the plum one he'd have been awarded had his acceptance arrived more promptly; indeed, Governor Christie's photo appears last on the dinner's promotional website.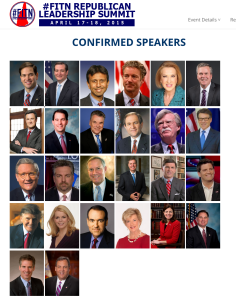 Second, all the GOP candidates, including the ones barely on the national radar, have honored a quaint New Hamphire fundraising tradition. They all donate a signed necktie—in Carly Fiorina's case, a colorful scarf—that the Grafton County Republican party can auction off for a few hundred bucks. The idea is that the tie that sells for the most indicates the deepest support, but everyone understands that it's mostly just a tradition in a state that deeply values its political culture.
On Saturday, Boston Globe reporter James Pindell reported the results—Jeb Bush ($355) edged out George Pataki ($350) with Marco Rubio, Bobby Jindal, Rand Paul, and Ted Cruz filling out the top six. Everyone from John Bolton to Scott Walker to Bob Ehrlich and Jim Gilmore also sent a tie. The only one missing: Chris Christie, conspicuous by his absence. Pindell is the former editor of PNJ's much lamented sister site PoliticsNH.com and also a veteran of PNJ's NYC-based sibling Observer.com; he knows New Hampshire politics as well as anyone and will presumably not allow Christie's missing necktie to pass without notice.
Asked if these two apparent missteps indicated a reduced interest in New Hampshire, Samantha Smith, the spokesperson for Leadership Matters for America, the PAC supporting Chris Christie, confirmed to PolitickerNJ that Christie would indeed be attending the dinner. She also underlined the governor's commitment to this key primary battleground, telling PolitickerNJ, "Over the last few years, Governor Christie has been to New Hampshire almost a dozen times to support strong Republican candidates. He is looking forward to having the opportunity to discuss the need for strong leadership at all levels of government, as well as how the party can achieve real results for hard working middle-class Americans."
New Hampshire is a state that demands—and always receives—an unusual level of personal touch from Presidential aspirants on account of its first-in-the-nation primary and intensely involved political class. And Bill Stepien, a stickler for detail with deep roots as an operative in New Hampshire for George W. Bush and Rudy Giuliani, would never have allowed these two easy lay-ups to go undone. (Full disclosure: Stepien was my boss on Rudy's 2008 campaign, so I personally saw him working the war room in New Hampshire several times.)
Christie was a frequent visitor to New Hampshire in 2014, helping to raise money for the state party and also for GOP gubernatorial candidate Walt Havenstein. Christie was well-received there and it was assumed that the state, with its history of supporting blunt-talking mavericks and less socially conservative primary voters, would provide an ideal place for Christie to make a presidential splash.
---

New Hampshire is a state that demands—and always receives—an unusual level of personal touch from Presidential aspirants on account of its first-in-the-nation primary and intensely involved political class.

---
Indeed, Christie sent one of his most able operatives, Matt Mowers, to NH to be the Executive Director of the state GOP—a move widely interpreted as laying the groundwork for a presidential run. As the operative who had sought the endorsement of Fort Lee's Democratic mayor, Mowers was tangentially connected to Bridgegate and was called upon to testify before the joint legislative committee. Still, Mowers was well-regarded in New Hampshire and is credited with helping lead the Republicans back to the majority in the statehouse. He left two months ago and was presumed to be heading back to Christie world to head up efforts in New Hampshire.
The good fit of New Hampshire and Christie makes these two recent missteps all the more surprising. And now the state's only tv station, the influential WMUR, is literally asking whether he's serious about competing there, running a story over the weekend titled "Granite Staters wonder: Where is Chris Christie?" New Jersey political watchers have got to be wondering the same thing.