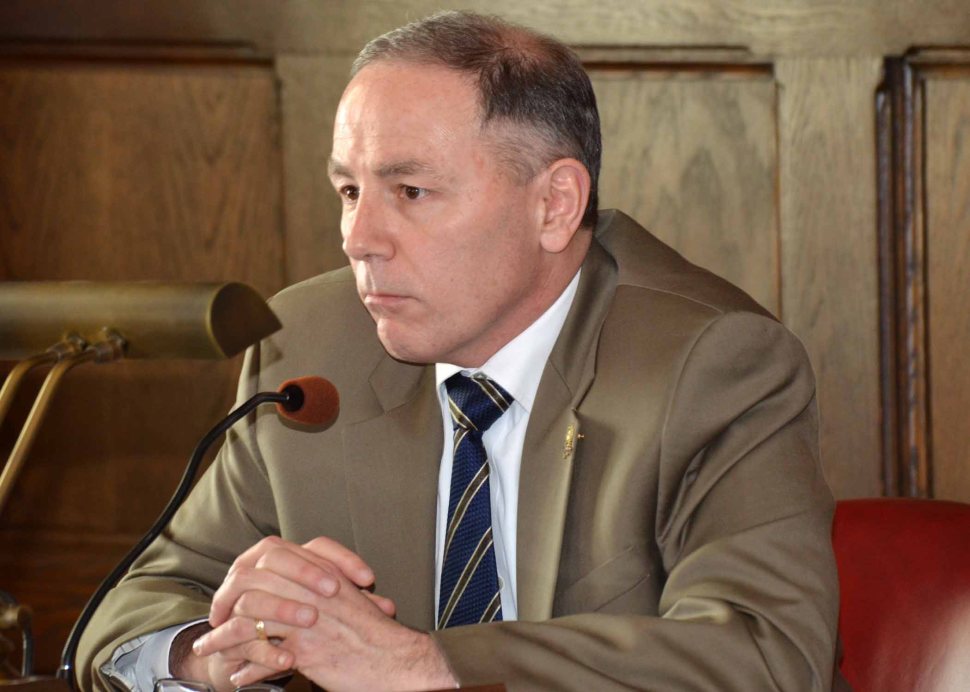 The emergency management team appointed by Gov. Chris Christie to oversee Atlantic City's beleaguered economy and finances released their first report today — where upon it was received by at least two South Jersey legislators with lukewarm feeling.
"We all know what the problems are in Atlantic City," said Assemblyman Vince Mazze (D-2), whose district includes Atlantic City. "What we needed from the emergency manager was solutions, but this report is starkly lacking in innovative ideas to solve the problems."
Installed by Christie back in January, Kevin Lavin, a corporate finance lawyer, told reporters on a conference call today that the city is in a deeper economic bind than he had predicated when he went to work in the city 60 days ago. He said the city is in a full-blown financial "crisis", facing a budget shortfall of $101 million dollars this year alone.
The report the team released this afternoon details how the city's tax base has shrunk and revenues evaporated over the past several years, leading to a major fiscal crunch, and ways to stabilize its economy going forward, including using layoffs, debt deferral, and cuts to the city's PERS and PFRS pension system to save some $10 million.
But Mazzeo, who together with Senate President Steve Sweeney (D-3) has sponsored legislation in Trenton that they say would bring Atlantic City swift economic relief in part by placing it under a PILOT program, was unimpressed by the recommendations, which he brushed off as "general concepts."
"Considering the time and expense involved, the people of Atlantic City and Atlantic County certainly expected more than from the governor's emergency manager than general concepts," Mazzeo said. "I want more specific ideas in the weeks ahead, and details on how exactly any layoffs would impact public safety and vital services."
Mazzeo is facing re-election in battleground LD2 in November, where Atlantic City's struggle is sure to play a huge role.
"I am pleased to see the emergency manager's supportive wording for the reform legislation I've proposed, including the bill to create a stabilized and more predictable tax base through a PILOT program. I hope this spurs Gov. Christie to clearly state his support for this important initiative for Atlantic County taxpayers, along with the rest of my reform package for the region," he added.
More unimpressed was Sweeney, who blasted the team for failing to offer original, concrete solutions to the problem.
"This report does nothing more than dramatize the fiscal crisis in Atlantic City that could have been stabilized five months ago if the administration had committed to support the recovery plan I offered along with Senator Whelan and Assemblyman Mazzeo that would have stopped the bleeding and restored financial stability," Sweeney said. "Today's report was 60 days in the making and it reached the same conclusions that we did in November: that decisive action is needed to stabilize Atlantic City's finances, reduce expenses, protect local taxpayers and reposition the casino industry for future growth."
He went on: "The administration's failure to act has only prolonged the crisis and the appointment of the so-called bankruptcy managers made the situation worse by jeopardizing the credit rating for Atlantic City and seven other major cities in New Jersey. The appointments triggered an alarmist reaction on Wall Street that threatens the financial health of other municipalities experiencing fiscal problems and will increase their operating expenses.
"Atlantic City and the casino industry have been struggling to survive while the administration has held three summits and issued three reports but has taken no real action. Unfortunately, this report is more of the same," he said.