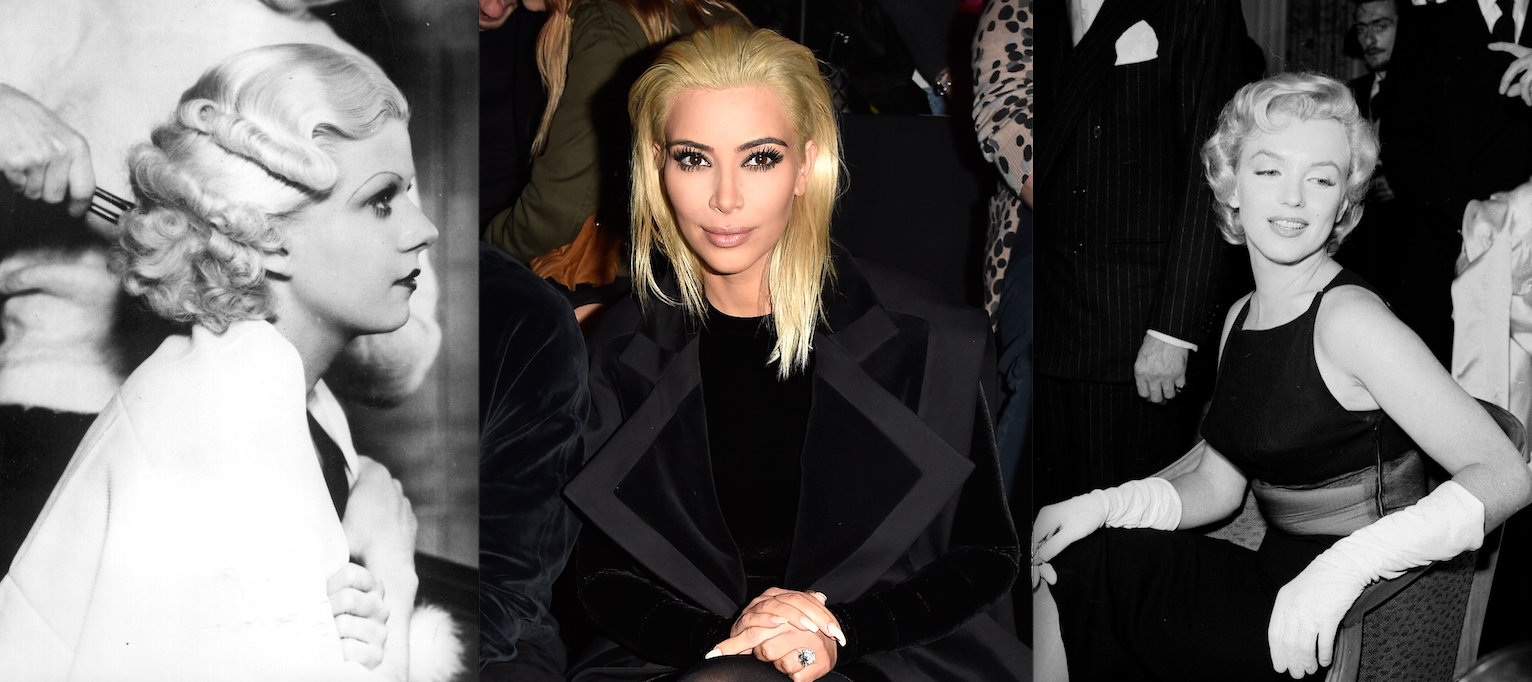 Kim Kardashian West managed to completely upstage the Balmain fashion show yesterday by showing up with bleached-blonde hair.
But this is not just any other dye job, of course. Ms. Kardashian West might be the world's most famous brunette. She and Kate Middleton make for a modern-day Jackie-Marilyn dichotomy (but without the messy affairs). The only difference: both of them are known for having brown hair instead of blonde.
For more on Kim K's Fashion Week exploits, click here.
Over the years, Ms. Kardashian and her sisters have made inky hair a glamorous and sexy must-have, stealing the sex symbol throne from the blondes who came before them, such as Madonna, Pamela Anderson's squad of Baywatch babes, and Britney Spears, who blondified pop culture over the last century. Blonde hair no longer carries the pop culture cachet it once did. So why, after a brief flirtation with heavily ombréd light brown a few years ago, would Ms. Kardashian choose now to go blonde?
Let us start with the first platinum blonde of the 20th century: Jean Harlow.
According to The Atlantic, Howard Hughes invented the term "Platinum Blonde" as a nickname for the actress. This did not work out so well for Ms. Harlow, though. Her hair dresser used a mix of ammonia and bleach to achieve the perfect tone once a week. She died at 26 from liver failure, likely due to a combination of a sickly childhood, hard-drinking habits and inhalation of her preferred hair treatment's toxic fumes.
By the time Marilyn Monroe came along, hairdressers were no longer casually mixing ammonia and Clorox on their clients' scalps. But the craze for blonde hair was still very real. The struggling model and actress changed her name, her nose, her chin and her hair on the way to hitting the big time. The makeover worked, and combined with her massive amounts of charisma and sex appeal, helped her to become the megawatt international movie legend she was meant to be.
Now let's fast forward to the 1990s, after blonde hair has reigned supreme as the must-have color for models, actresses and singers for decades. Pamela Anderson and Madonna are the poster blondes du jour, and brunettes are seen in pop culture as subversive and more brainy than their towheaded counterparts. The blonde is the star, while the brunette is either the best friend or the antagonist.
And in real life, the backlash against blonde hair began. People were growing tired of blonde hair's pop culture hegemony. Blonde jokes mocking light-haired women as bimbos were considered hilarious. Resentment was building on both sides of the spectrum, with women feeling limited by the stereotypes that now unfairly accompany hair color.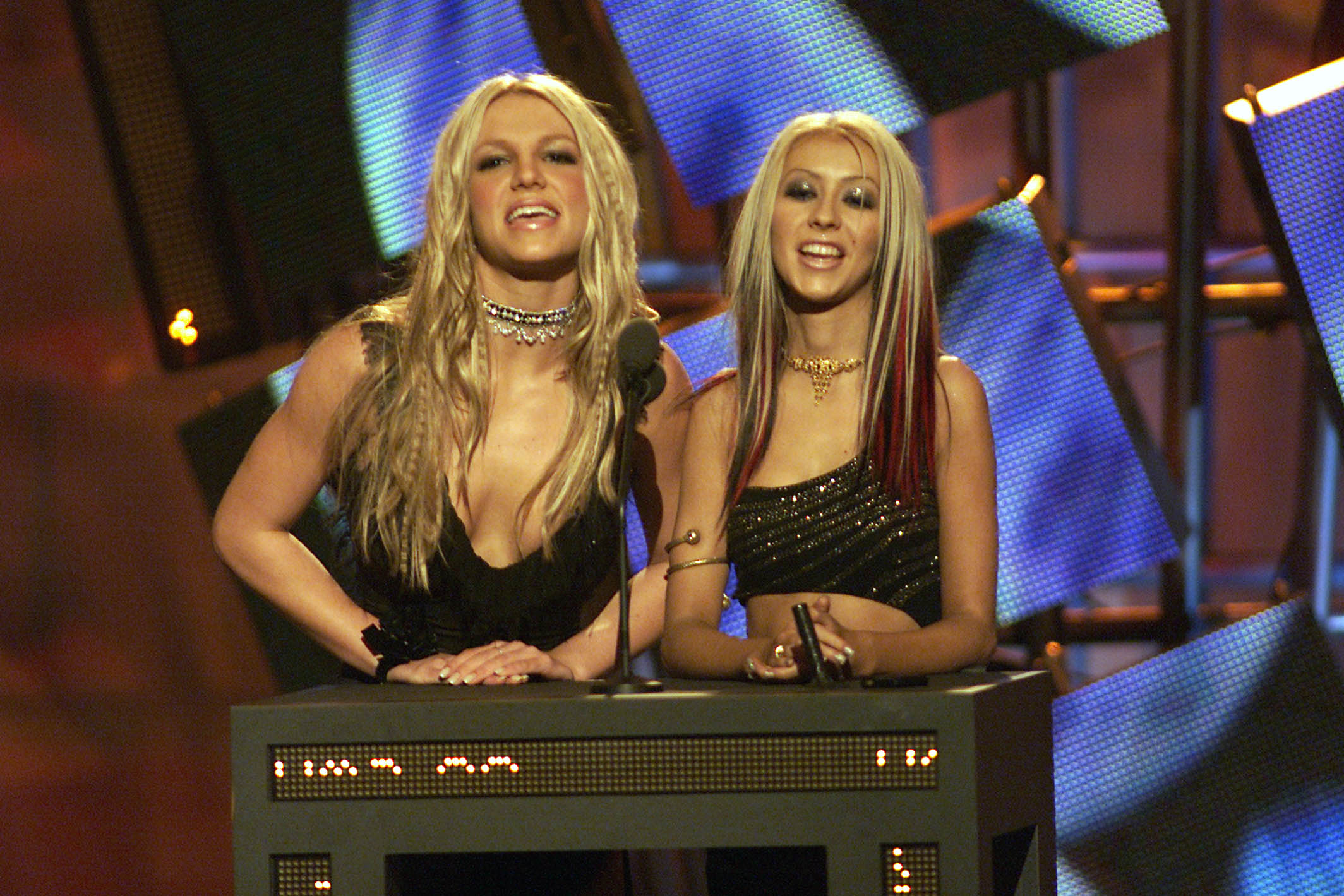 By the mid-2000s, peroxided pop stars such Britney Spears and Christina Aguilera had peaked, and blonde hair was still as coveted as ever. As they stepped aside, Paris Hilton became the zeitgeist's Platinum-Blonde-in-Chief. The only problem: there was no there there.
Ms. Hilton looked like the pop stars and movie stars who came before her in the 20th century, but she did not have the talent or charm to remain at the top of the heap. After her 15 minutes ended, Ms. Hilton became the living symbol of blonde fatigue as the public wondered why, exactly, they should be paying attention to this woman just because she was thin, rich and blonde.
Next, Lady Gaga became pop culture's reigning blonde, but she was subversive. Her blonde wigs were just another part of the her post-modern mashup of pop culture symbols. And more importantly, she never allowed herself to become a sex symbol. Her blonde hair provoked the male gaze, but her garish costumes, monster claws and meat dress negated any overt sexiness, turning her into a contorted, fun-house-mirror version of pop culture's stereotypical blonde.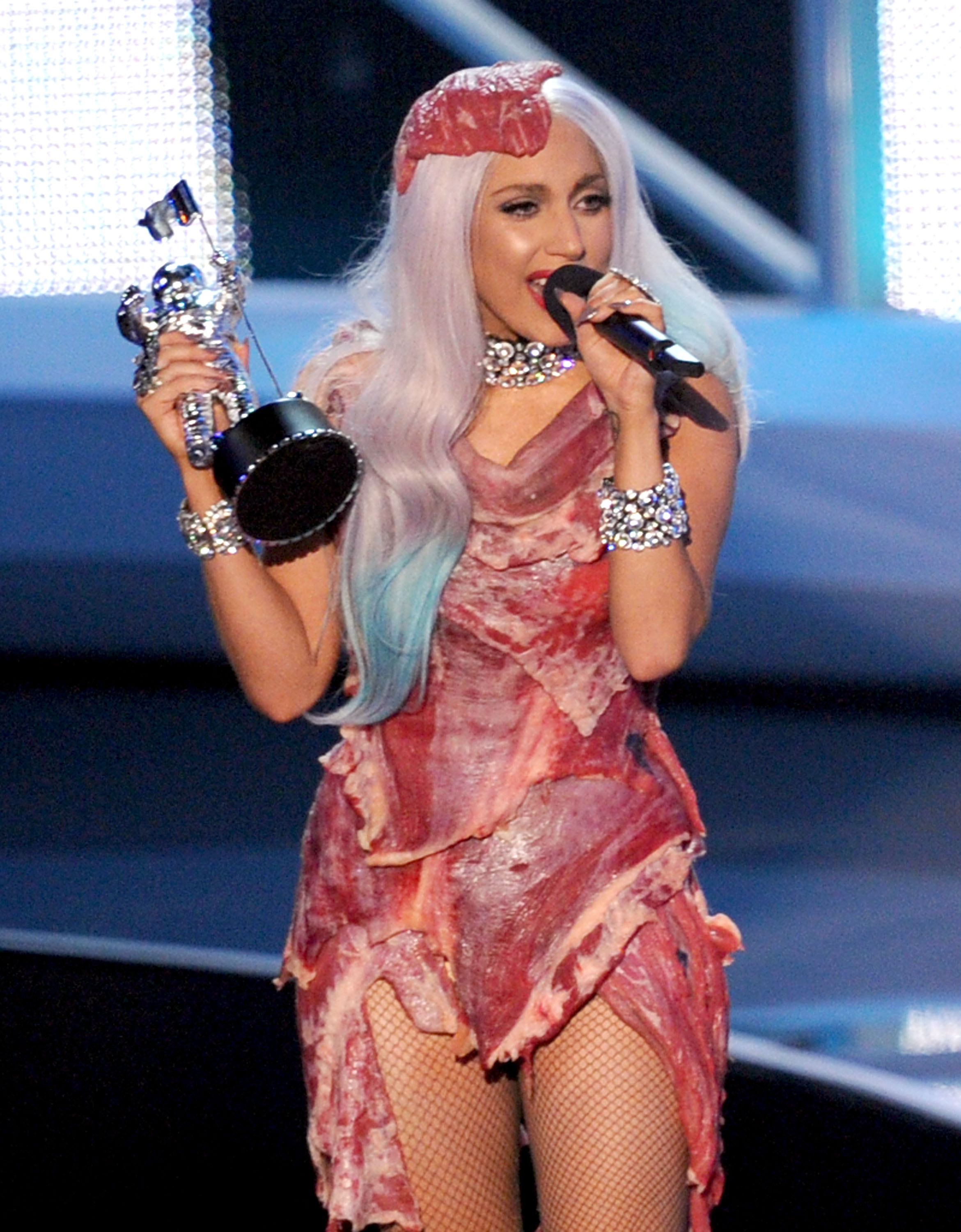 But there was still a sex symbol role to fill, as Lady Gaga, despite her skimpy outfits and suggestive dance moves, defied objectification. Ms. Hilton's curvy, sexy brunette sidekick, Kim Kardashian, was happy to step in.
First, we saw Ms. Kardashian in the background of Ms. Hilton's various reality shows. Then, as Ms. Hilton's popularity waned, Ms. Kardashian began to hit the red carpet alone or with her three sisters, who all had similar glossy, jet-black hair. And thanks to risqué modeling gigs, an emphasis on her voluminous backside, and a leaked sex tape, Ms. Kardashian rapidly became the nation's foremost sex symbol, whether we liked it or not.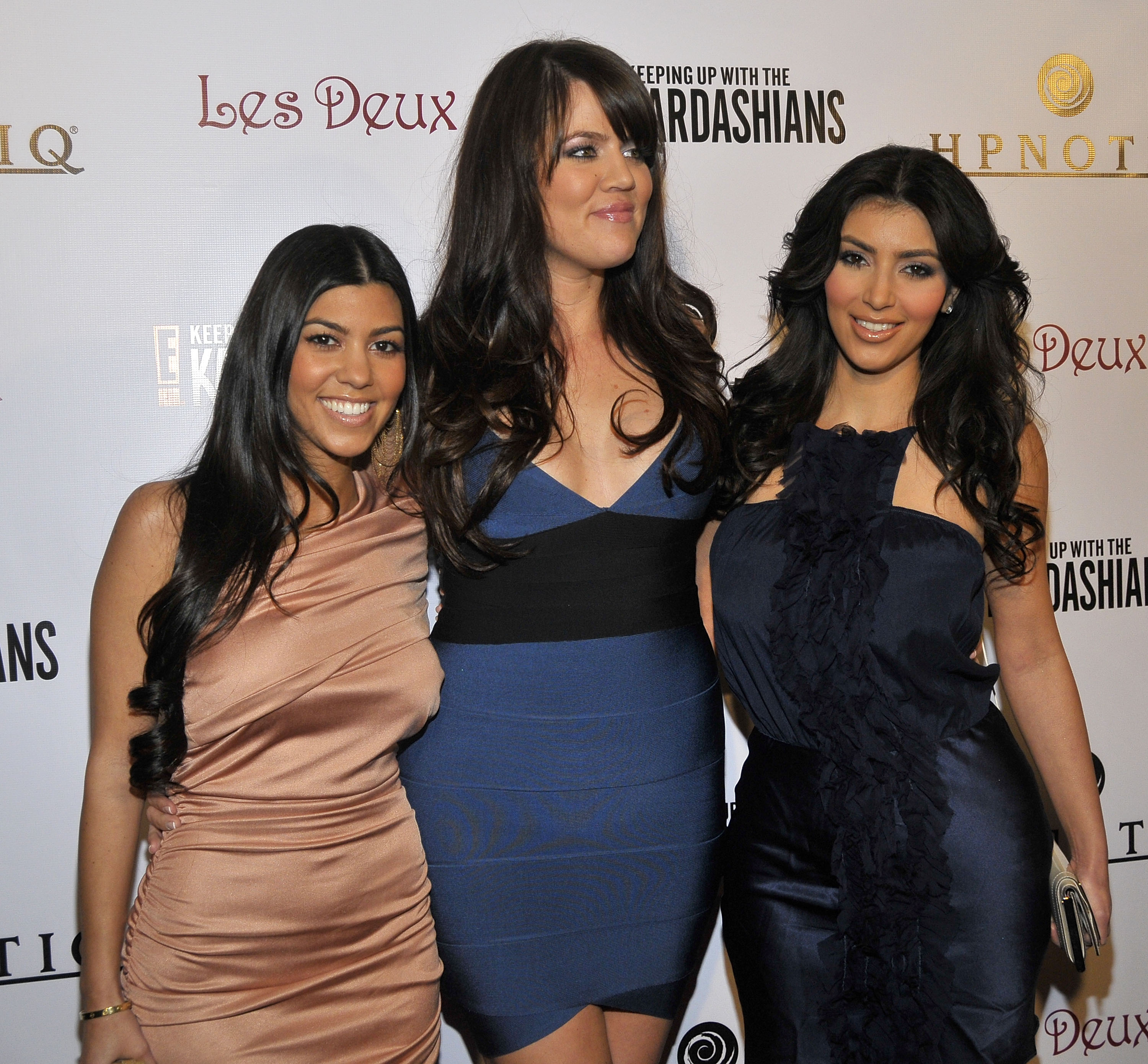 In the years since Keeping Up With the Kardashians debuted, there has been a trend toward brunettes, instead of blondes, being placed on pop culture's pedestal. Blonde fatigue is real.
Correlation is not causation, of course, but the Kardashians came along at an opportune time, as American consumers now seem to crave more diverse types of beauty than they were offered in the 20th century.
And now, our standards of beauty are changing. Studies in 2011 and in 2013 showed that most men would rather date or marry brunettes than blondes. FHM's list of the 100 Sexiest Women of 2014 contained only three blondes in the top 10, while People's list of the 10 Most Beautiful Women contained only four blondes.
At this point, bleached-blonde hair is seen more often on iconoclastic, indie types, maybe with a bright red lip and dark eyebrows, than it is in the mainstream. When it comes to middle America, even diehard blondes seem to be favoring darker caramel hues. Bleached hair has a retro feel, and has officially become more subversive than brown.
So why would Kim Kardashian bleach her hair now?
Ms. Kardashian is at the top of her game, and she did not have to go blonde to get there. Perhaps she is acknowledging the fact that although the prevailing knowledge has always been that blonde is better, brunette locks have officially become more desirable—thanks, in large part, to her. Is Kim Kardashian actually being ironic?
Her platinum blonde dye job is not a permanent change, but a wink back at the sex symbols that came before her, most of whom were blonde. In 2015, the truth is that blonde hair's extended pop culture domination is over—and the budding brunette megastars of the world might have Kim Kardashian to thank for that.