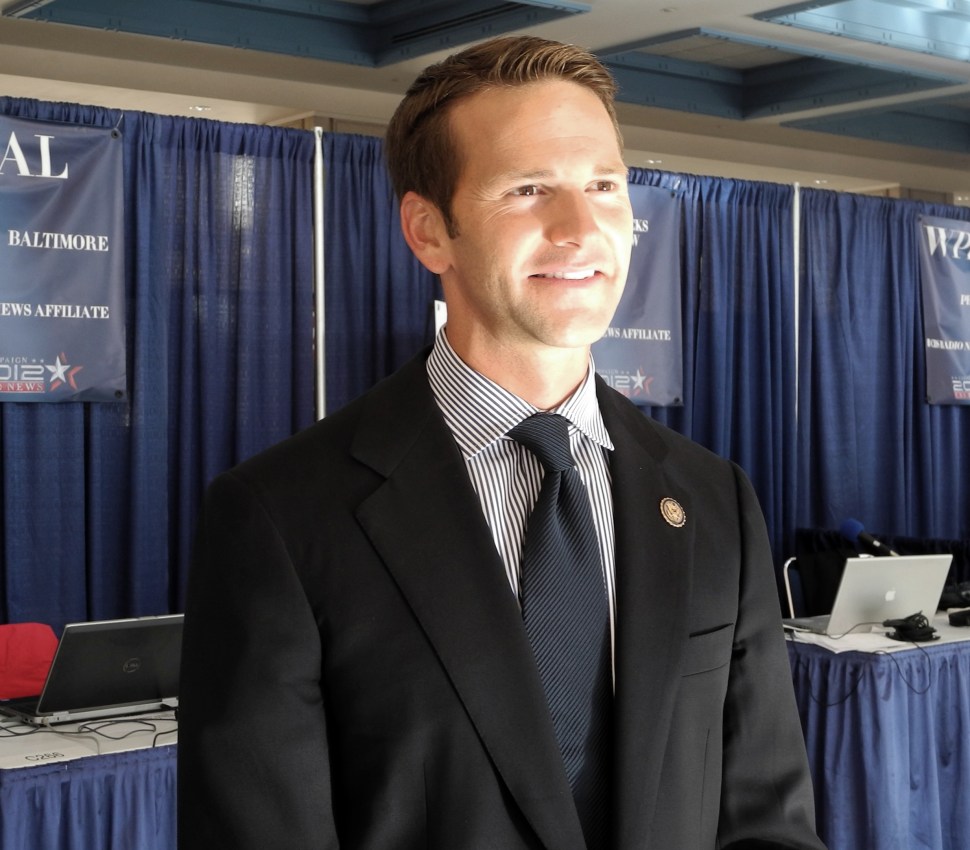 From the state that sent four of its last eight governors to prison and continues to supply the federal corrections systems with congressmen, state legislators and Chicago aldermen, now comes news that a rising star on the GOP side of the aisle has resigned and may also find himself dressed in orange.
Republican Congressman Aaron Schock (IL-18) represented one of the few safe GOP districts in the Land of Lincoln. The 33 year-old garnered national recognition in 2011 when he graced the cover of Men's Health displaying his washboard abs. Since then he became an Internet sensation—a favorite on Instagram with over 18,000 followers. Mr. Schock was known more for being a pop-culture phenomenon than for any legislative accomplishments.
His social media pages revealed a young man who enjoyed the limelight and his celebrity profile. Mr. Schock was a surfer dude who enjoyed glacier surfing and desperately wanted the world to know how cool he was and that he was not "an old crusty white guy."
Selfies with pop singer Arianna Grande, photo ops with country star Lady Antebellum, and name-dropping Taylor Swift all served to remind the public that he was not just cool but oh, so young—a born-in-the-80s millennial unencumbered by the old ways of performing politics. In fact the closest he came to that "old crusty white guy" was his selfie with rock legend Steve Tyler.
Still, Mr. Schock was more than just one of the few remaining guys in Congress without an artificial hip. He understood the political game and could play it well.
Last year he found his star rising when he was named Senior Deputy Whip by Majority Whip Steve Scalise (R-LA). This was his reward for abandoning fellow Illinois Rep. Peter Roskam, who had sought the leadership role.
Yes, Illinois Republicans stab each other in the back. Don't be so Schocked. When there are more members of Hamas at a fundraiser for Friends of the IDF than GOP elected officials representing Illinois in the halls of Congress, moving up the ladder can get ugly.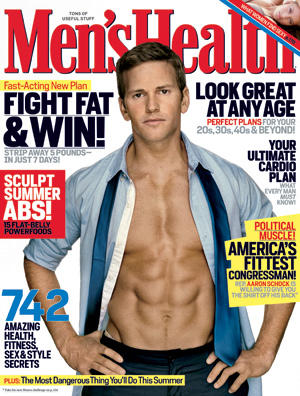 But unlike former governor Rod Blagojevich and ex-congressman Jesse Jackson Jr., the most recent high-profile guests of the government, Mr.Schock wasn't about power. And contrary to the financial scandals that contributed to his resignation, greed was not really the motivator here.
Like his fellow disgraced Illinois elected officials, Mr. Schock believed he was invincible.
Basking in the adulation of everyone around him, having been reelected with over 70 percent of the vote, he had a safe district.
There isn't a Republican Party hierarchy in Illinois that can keep its people grounded.
Democrats in Illinois, on the other hand, have House Speaker Mike Madigan to protect them. Possibly the long lost brother of New York's Sheldon Silver, Mr. Madigan has ruled Illinois for decades and has protected his minions with money, reelection troops and redistricting when needed. They know their security is in the hands of the Sith Lord.
Mr. Schock, by contrast, answered to only himself. While most voters in Illinois tend to blindly vote for the "D" next to the name, the same can be said for "R" voters in his neighborhood. Pile on the magazine covers, TMZ cameras and hobnobbing with celebrities, Mr. Schock became a narcissist.
The costly "Downton Abbey" renovation of his Washington office, taxpayer-funded flights to Chicago Bears games and Katy Perry concerts, and accepting gifts that violated House ethics rules, were no indication to him of any wrongdoing. The cool kids get to break the rules, and he was just being himself.
Politicians such as Mr. Schock are too smart to make such dumb mistakes. Their allegedly illegal activity or ethics violations did not require a Sherlock Holmes to discover. But when you think you are invincible or entitled and your character is stolen by narcissism, often the only promise of a bright future is a bright orange jumpsuit.
Paul Miller is a principal of Pauliegroup LLC, a Chicago-based new media and political consulting firm. He also serves as Executive Director of the Haym Salomon Center for Truth & Accountability.