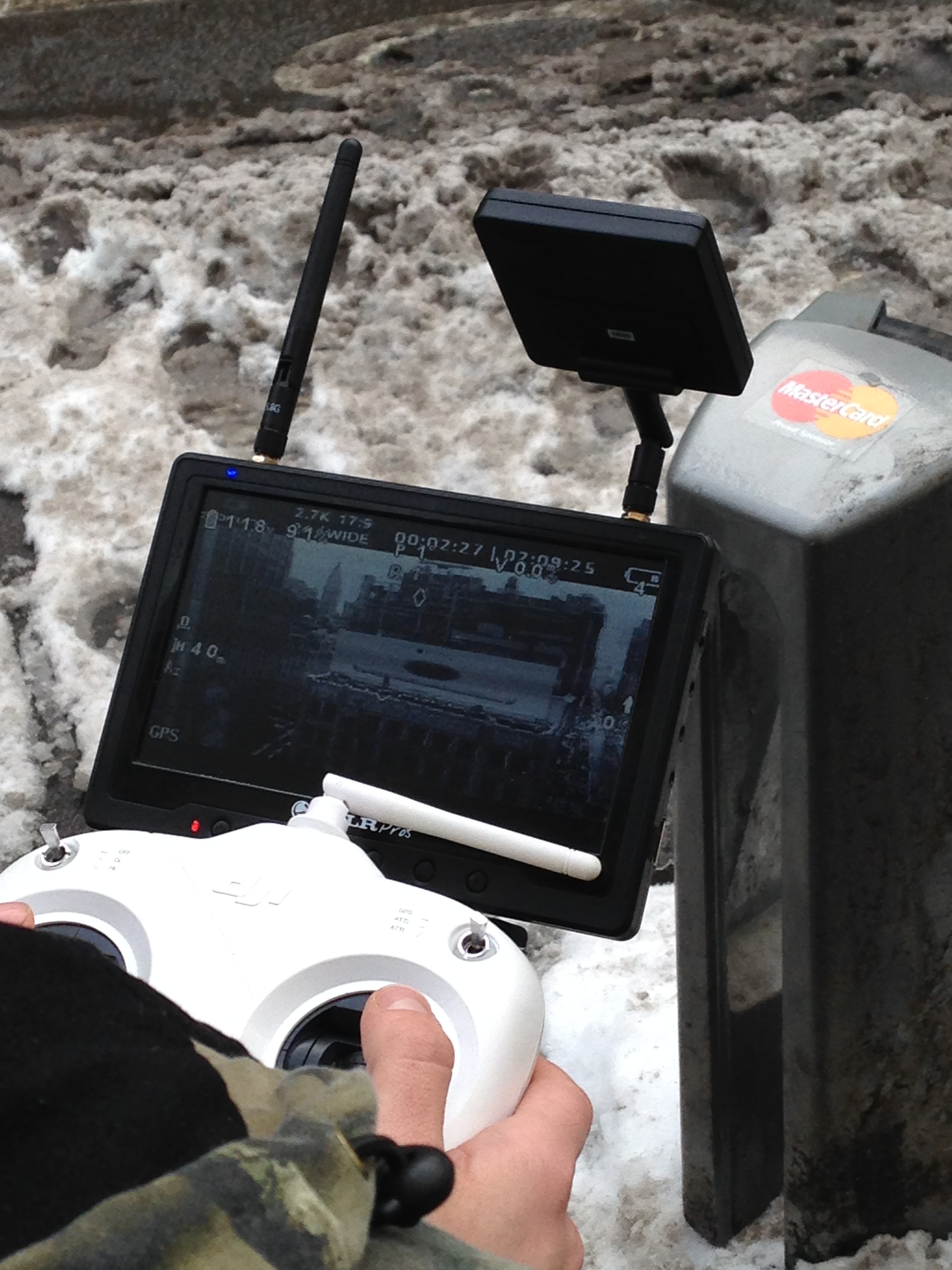 Apple is so intent on marketing its new "Shot on iPhone 6" campaign that it has turned to marketing its marketing, using a drone to film the erection of its new billboard.
The giant billboard on 31st Street at 6th Avenue has long been Apple territory, with its most recent advertisement trumpeting the beauty of an iPhone 6. Now, with Apple preparing for the launch of this new campaign, the approximately 80 foot billboard is being replaced and two scruffy Williamsburg types were hired to record that historic moment in outdoor advertising.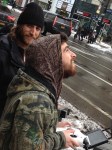 One operator noted to the other that a flock of birds seemed to be quite confused by the unexpected intruder in their airspace. According to the main operator (or at least the one with the joystick), Apple hired him to film the new billboard and the city required him to get a permit and to have police accompaniment. He and his associated used both the drone pictured in the photo and a video camera on conventional tripod.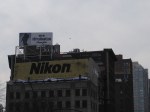 (The operator declined to provide his name when a reporter asked him, as did his associate.)
As the iPhone 6 billboard came down, the droners were surprised to see a Nikon billboard behind it. "Apple has owned this space forever – that one must be old."
As for the two cops who were providing cover, they couldn't take their eyes off this odd little hovercraft. "What will they think of next?" the shorter of the pair murmured to his partner.
While the two "droners" refused to comment on the manufacturer of the device, its safe to say that it is most likely the Parrot AR.Drone 2.0 . Which is currently retailing on Apple.com for 369.95. As if rounding up to 370.00 would drive prospective buyers away.