It was announced this week that Prince Harry would be retiring from the Navy and taking a kind of grown-up gap year.
After 10 years of military service, which included two tours of active duty in Afghanistan, the Prince deserves a little break, despite what the naysayers think. And although he will be technically unemployed, he will reportedly be spending the bulk of his time working with his favorite charities in Africa and New Zealand.
But we cannot help but hope that he squeezes in as many swank soirées as possible on nights and weekends, with British beauts such as Rosie Huntington-Whiteley and Lily Cole on his arm. In the process, perhaps he can do for Savile Row what the Duchess of Cambridge has done for London's gown designers and High Street brands alike.
In the recent past, Prince Harry has stuck to preppy staples when he is not wearing his military uniforms. He favors football zip-ups, Oxford shirts, relaxed jeans—and neutral-colored cargo jackets. So very, very many neutral-colored cargo jackets.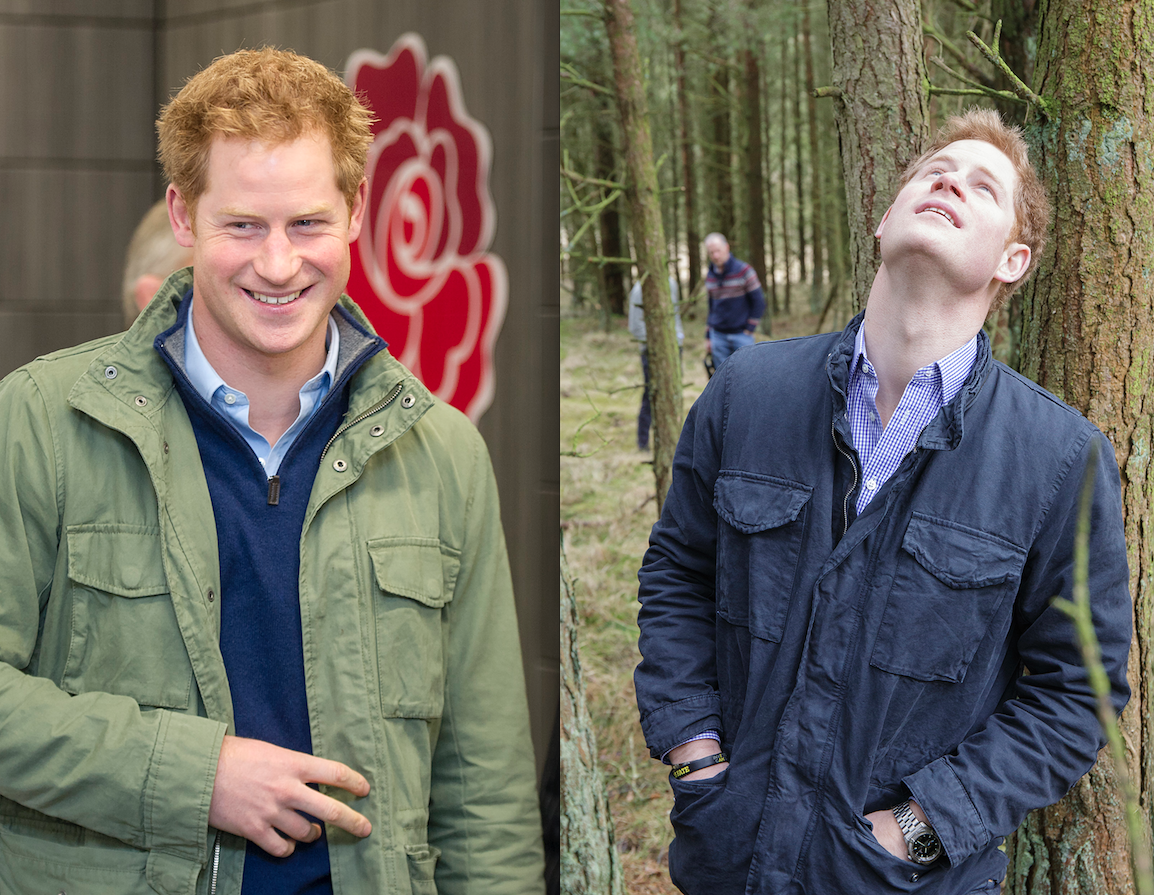 Once in a while, he does step out in a well-tailored suit. However, these occasions are far outnumbered by the days he spends in seemingly off-the-rack casualwear. London has a grand tradition of men's tailoring and dandyism. If the prince made a few more friends at Burberry Prorsum or even hired himself a stylist, as the Duchess is rumored to have done, British menswear businesses would benefit—as would the prince, who, with a few tailored suits in his arsenal, would be even more of a babe magnet. Not that he needs any help in that arena.
So with the knowledge that Captain Harry Wales will no longer have his army fatigues to fall back on, he now has an opportunity to become the most stylish man in Britain—no matter how much the world might miss the sight of him exercising in fatigues.