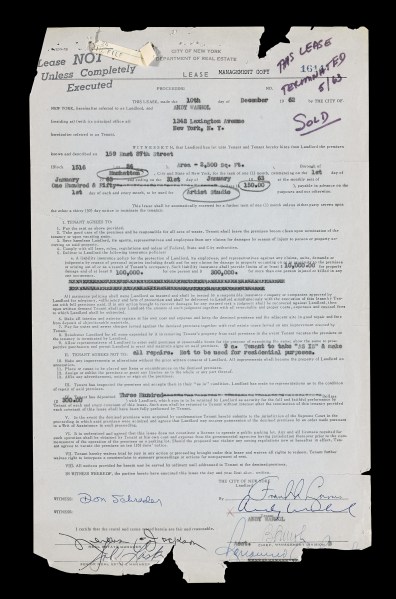 Any Andy Warhol fan with money to spare can bid on the official lease of Andy Warhol's first New York City studio, outside of his own house on 159 East 87th street next week.
The lease, which over the years has seen some wear and tear, is up for auction at Sotheby's inaugural New York Sale on April 1. It is estimated to sell for anywhere between $8,000 and $12,000.
Signed by Warhol, the document shows that he agreed to lease the obsolete fire house for $150 through the month of January in 1963.
Adrien Legendre, Assistant Vice President and Specialist of Books & Manuscript said the short lease suggests Warhol was most likely trying out the studio space for size.
"In the end he used it for a year, so he probably wanted to see how it was and then he took the full year after the first month," Mr. Legendre said. "I suppose there is another lease somewhere."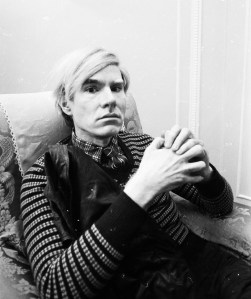 The lease added an extra clause to its agreement with Warhol, stating the "tenant [is] to take 'as is' and make all repairs."
That was most certainly the case. In 1987, following Warhol's death, Jesse Kornbluth wrote in New York magazine that the building had no heat or running water which meant "no one was eager to go there, which was fine with Warhol."
Warhol rented the firehouse studio around the same time he founded The Factory on 47th Street.
Gerald Malanga, Mr. Warhol's first assistant told New York Warhol used the fire house studio to create some of his infamous silk-screen paintings.
"I remember when Kennedy was shot," Mr. Malanga said. "We went back to the firehouse and made a silk screen of Dracula biting a girl's neck."