Kathryn Bigelow, the Oscar-winning director of The Hurt Locker–and, more recently of Zero Dark Thirty–has just closed on a two-bedroom sponsor unit at the boutique development at 449 Washington Street for just over $3 million, according to city records. Ms. Bigelow's purchase, which was accomplished through the Carmen E. Maestro Family Trust, means that the only remaining available home in the building is the three-bedroom maisonette, currently listed for a considerably steeper $6.6 million.
Corcoran's Monica Novo has the maisonette listing, which shows a sprawling, light-filled home, if one also victimized in a minor way by an oddly equine theme in its staging–zebra rug and pillows, a number of horse drawings–and Ms. Novo also handled the sale of the director's new place. As is to be expected in brand-spanking-new Tribeca development, the 1,665 square-foot apartment exhibits a veritable parade of flashy fixtures and finishes: Viking Appliances, Carrera Marble, Hans Grohe Fittings. There are two bedrooms and an open kitchen, beamed ceilings, a balcony and a trio of exposures. Also on offer amid the quarter-sawn oak floors are a wine refrigerator, an ethanol fireplace and Bang and Olufsen surround sound.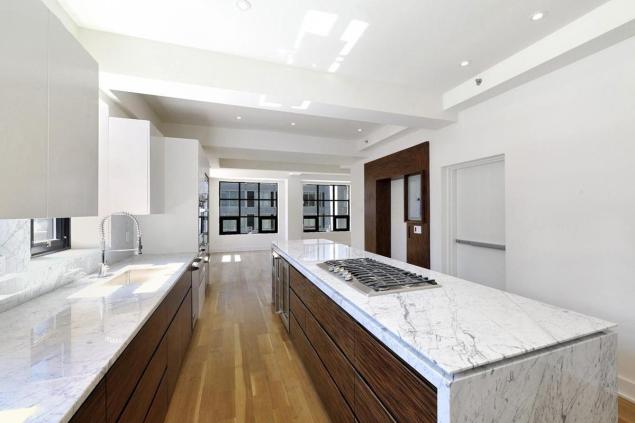 If all this sounds a little chichi for an artiste with Ms. Bigelow's hard-nosed oeuvre, the building itself does date to 1920, sporting an industrial, rustic exterior. Besides, what movie buff doesn't want surround sound?