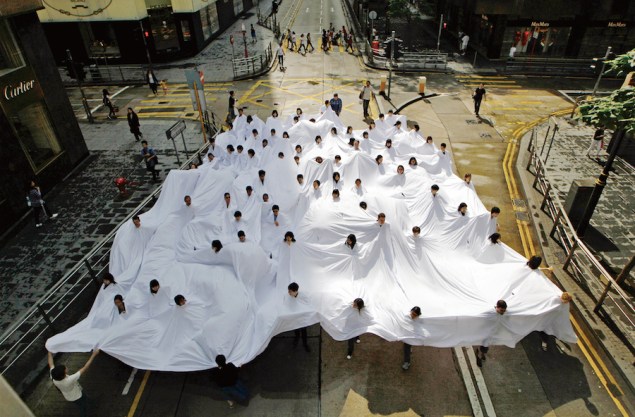 In 2003 the World Health Organization issues a "world-wide health threat" for Severe Acute Respiratory Syndrome, better known as SARS, a disease emanating from Hong Kong. In the months that followed, the illness spread to 10 countries, including the United States, infected over 8,000, and killed close to 800, according to updated WHO stats from a 2013 CNN article looking back at the outbreak. But the fear and paranoia that spread with it is nothing new, and a traveling contemporary art exhibition coming to San Francisco explores the connections between historic epidemics and xenophobia.
"A Journal of the Plague Year" is being shown concurrently at the Kadist Art Foundation and the Lab from April 1 through May 9. The show features work from contemporary artists like Ai Weiwei, Dorothea Lange, Paul McCarthy, Lygia Pape, Raymond Pettibon, and ASCO, in addition to historic documents borrowed from the UC Berkeley Library, Bancroft Library, and San Francisco Main Library.
First organized and shown at Para Site in Hong Kong, the show has traveled to the Cube Space in Taipei and Arko Art Center in Seoul, changing its exhibitors and historical context each time to reflect the events and epidemics that affected each community. The historic ephemera that support each show are borrowed from local institutions.
"California is a region where immigration from Asia is really important," said Kadist research collaborator Marie Martraire to the Observer. For that reason, the San Francisco show is highlighting an epidemic that hit the city between 1900 and 1904, thought to be centered in Chinatown. The disease spread from the same bacteria that plagued Hong Kong in 1894, initiating a wave or racism and "yellow peril" in Europe, and heightening anti-Chinese immigration policies in California and the U.S.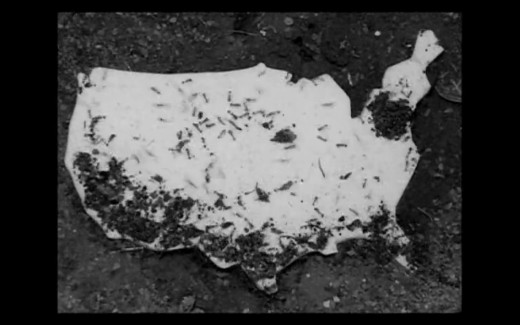 "The show has grown since Para Site, and all the histories have adapted," said Ms. Martraire, "The theme of xenophobia is the same, and connections to pop cultural have been present from the beginning, like the story of Leslie Cheung [an internationally known Asian pop-culture singer who committed suicide at the height of the SARS epidemic], as well as included excerpts from Hollywood films about fear of contamination." The show opens on the 12th anniversary of Cheung's death.
Also included is documentation of performance works that touch on issues specific to San Franciscio and the U.S., but aren't exclusive to Asian communities. Lygia Pape's Divisor (1968-2013) was performed publicly in Central Hong Kong in 2013 for the original Para Site show, and historic work by Southern California art collective ASCO explores themes of identity in the Chicano communities of the 1970s.
For now, Kadist and the Lab are the only U.S venues for "A Journal of the Plague Year," and the last stop on its international tour. Additional programming for the show includes a series of weekend film screenings and an architectural tour of San Francisco's Chinatown.