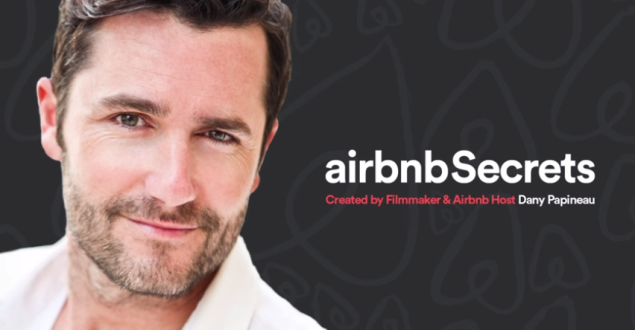 Want to try your hand at hosting with Airbnb but have no clue where to start? Let this handsome Canadian actor be your mentor.
Dany Papineau nailed down what it takes to be a successful Airbnb host—a feat that was no simple task. It took a year of "rookie mistakes" and $4,000 in guest damages to his home, but he eventually compiled a list of expert tricks of the trade. Hosting actually worked out so well for Mr. Papineau that he put acting on hold to host multiple properties full-time and create Airbnb Secrets, an online class that helps beginners become Airbnb pros and shows longtime hosts how to maximize their revenue.
Launched about a month ago, Airbnb Secrets walks users through every step of hosting from creating their listings to running the business side of things. It's for new hosts in this respect, but it also teaches already successful hosts how to do it long term and become "micro entrepreneurs." So far, Mr. Papineau has taught about 100 pupils.
"I wanted to help people know what I know very quickly, overnight," he told the Observer, adding that he's also privately coached some of his students via Skype.
Mr. Papineau first began renting his Montreal duplex in October 2012 when he ran into some money problems after his first endeavor at producing his own independent feature film left him bankrupt. After 10 years of producing the film called 2 Frogs in the West with the financial backing of friends and family, he ran out of money and put his house on the market. It just wasn't selling, so he decided to rent it on Airbnb in the meantime. It took him about three months to get his first guest, but it wasn't long before business was booming.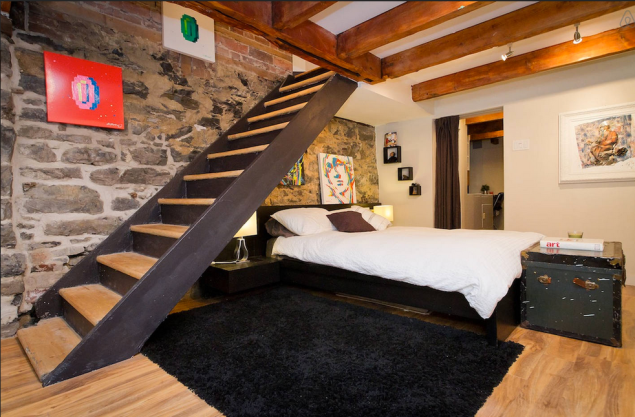 "One of the challenges is the way it's built," he said. "You get launched into it and have to discover everything on your own."
Early on in his Airbnb career, a group who rented Mr. Papineau's home used it for a party and caused $4,000 in damages. He was insured through Airbnb, but it took him months to reach a settlement when it should've only taken days. The process dragged on solely because he didn't know the procedure or much about the Airbnb system in general. Although damages of that magnitude are not part of the usual Airbnb host's experience, needing to figure out what the hell you're doing and quickly is.
Along the way, Mr. Papineau also learned to establish clear rules and to never rent to people from the same city (they're always just looking for a nice place to party). He also made use of his real estate photography experience and learned how to create appealing listings. He figured out how to get great guests, and most importantly, how to make more money.
Mr. Papineau said that just the other day, a "super host" from Montreal with 135 bookings under his belt reached out to him, asking if it'd be worth it to sign up for the Airbnb Secrets course. When he took a look at the potential student's listings, he saw beautiful photos and great reviews, but rentals priced at half their worth. After watching the three free classes, the host realized there was a lot he could learn and bought the course. Besides, with the entire course costing $197, it'd pay for itself in only one booking. And it's proven to work; Mr. Papineau's first student made almost $4,000 in his first month of hosting.
The course can be divided into three parts. Mr. Papineau described the first chapter as the "kickstarter" meant to help beginners get their listing online. Chapter two is "advanced" and focused on the business side. It teaches hosts how to book great guests, build positive reviews and understand the economics of their business. The final chapter is for those looking to go pro and do Airbnb long term. This section helps hosts with accounting, expenses, preparing tax numbers, using the Airbnb insurance and managing their listings full-time, even from another part of the world.
"It's a win-win for all—the guests, the host and Airbnb," he said.
https://www.youtube.com/watch?v=P1U6c5AgLW
See: Couple Wakes Up in Airbnb to Find Hidden Cameras Watching Them