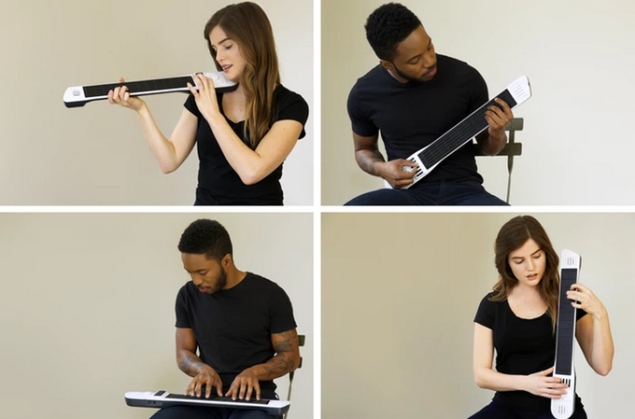 When we spoke with Mike Butera, the founder and CEO of Artiphon, last month, it was clear that his unique multi-instrument had become an instant Kickstarter hit. But the remaining days of the campaign showed that this is truly one for the books.
By the end of its 40 day run, the campaign for Artiphon 1 broke records, saw thousands of pre-orders and raised more than $1.3 million from over 3,000 backers in more than 70 countries.
"It's been so exciting to watch our vision resound with the global Kickstarter community," Mr. Butera said. "From amateurs to pros, studios to classrooms, and at every age, we're seeing people inspired to make music in innovative ways. We love interacting with our early adopters and we're learning so much about their experiences with music-making. Now we're ready to dive into manufacturing, deliver an outstanding experience to our backers, and hear what music they create."
After launching on March 3, the campaign surpassed its $75,000 funding goal in under six hours and went on to double it within 24 hours. Just four days in, Artiphon 1 surpassed the musical instrument funding record previously held by the Incident gTar, which raised $353,392 on the site in 2012. It has since raised three times the funds of any other musical instrument crowdfunded on any platform and has become the 25th highest raising campaign in Kickstarter's 'technology' category as well as one of the top 100 campaigns of all time.
The Artiphon team achieved all of this with no marketing or PR outreach. Mr. Butera believes the instrument itself and the fact that it appeals to everyone who wants to create music—from young children and people with disabilities to adult beginners and professional musicians—was truly the driving force behind the successful grassroots campaign.
"Music is universal," he said. "Most people that are making new musical instruments are doing it in wild ways, creating things that are entirely new. We're focused on translating familiar techniques into a new format—the app world. I think people can understand that. It's cutting edge technology, but so many people can relate."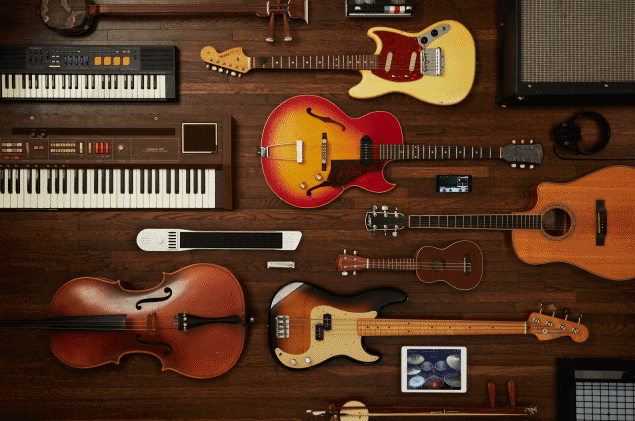 He also believes that choosing Kickstarter as their crowdfunding platform was absolutely the right choice and that it elevated their success.
"I think our success was in large partly because [it] is a trusted platform," Mr. Butera said. "It's about the people who believe in it. It's not just a store, and it's not just a transaction. There are people that believe in new technology and going on the rise with us."
He added that the backer engagement was so overwhelming and helpfull, that throughout the campaign, they had somebody whose job it was to communicate with people, gather the comments, figure out the trends and what people are desiring.
"A lot of people have basic questions, but a lot of people had ideas," he said.
As the Artiphon team prepares the first round of Instrument 1s for shipment in January, they're also working on getting their multi-instrument into outreach programs, schools and the field of music therapy. Just yesterday, Mr. Butera met with the Nashville Music Education folks.
Getting the Artiphon 1 into the hands of children and people with disabilities has been an important aspect of their business since its inception. Even throughout the Kickstarter campaign, backer options included "get one, give one" because they feel music should be taught differently.
"There's a very traditional music curriculum built around specific instruments you play a specific way. You can be right or wrong," Mr. Butera said. "So we're trying to change that so kids can find their own style and get that since of accomplishment right away. We want them to hear, 'what do you like? Okay, try this then' instead of 'you're wrong.'"