Do not be afraid to pair a tuxedo jacket with your evening gown this September.
Gender non-conforming fashion will be one of this fall's top trends, according to the Fashion Group International, a global non-profit aiming to help members of the fashion industry excel in their careers. That involves hosting a twice-yearly ready-to-wear trend presentation outlining the most salient styles for the upcoming season—the most recent of which occurred yesterday, in the Time-Life building.
Indeed, ambisexual—or androgynous—looks were popular on the fall/winter 2015-2016 runways in New York, London, Milan and Paris—from Ralph Lauren's tuxedo-inspired looks for women, to Rick Owens's menswear tunics with, er, curiously-placed cut-outs.
The trend does not necessarily mean women should dress as men, or vice versa. The runways, rather, showed looks that blend traditionally male and female elements: plain sweaters paired with decorative skirts; skirts worn over pants; masculine-looking shoes with heels and platforms.
"What's his is hers," FGI creative director Marylou Luther said during the presentation.
Here are more looks from Ralph Lauren's "homage to the tuxedo," as the FGI presentation put it:
Here's another gender-bending look from Malan Breton: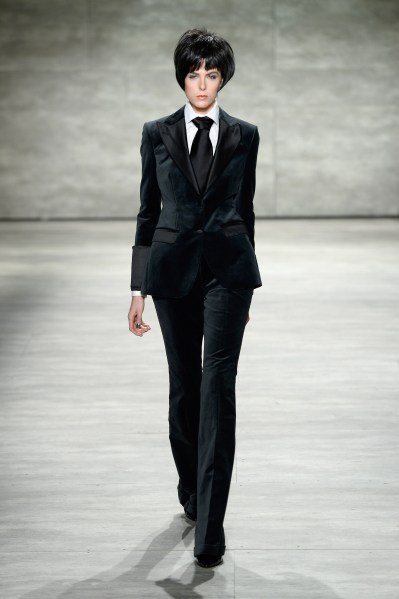 Rick Owens showed lengthy tunics for men: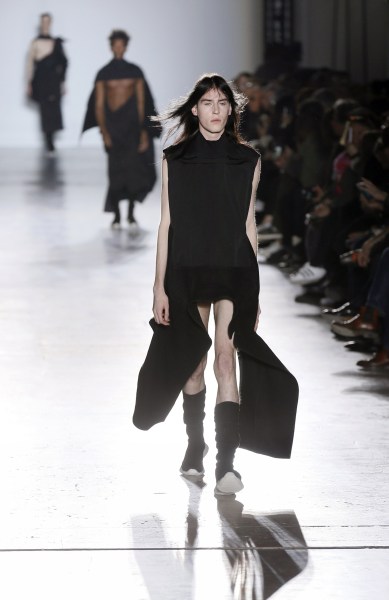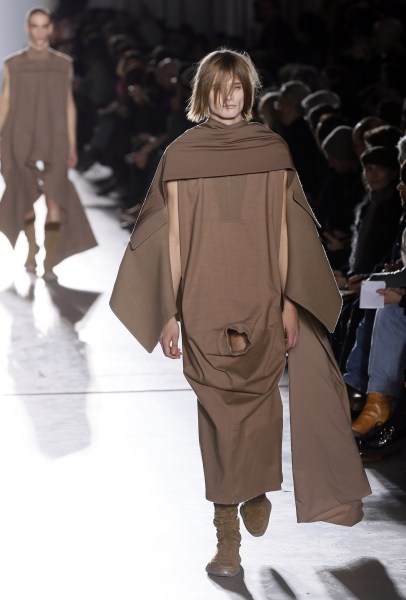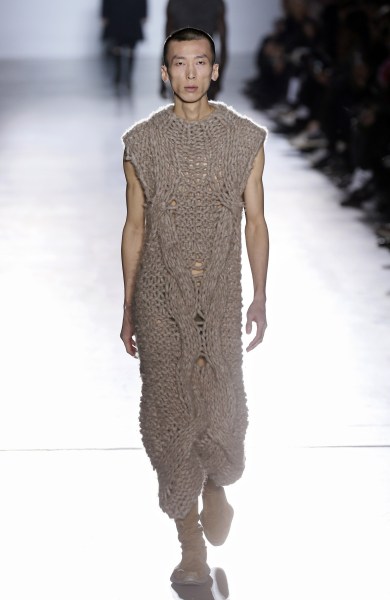 And Vivienne Westwood showed this Grecian-inspired one-shouldered tunic: