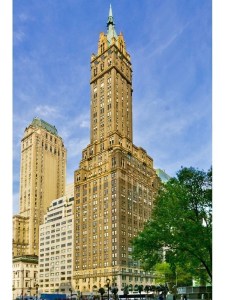 One cannot help but feel that there is some terrible imbalance in the universe when one is forced to talk about the sales of sixty and seventy million dollar apartments as though the buyers of the properties concerned have come away with fantastic bargains. And of late, we've been doing pretty much just that, particularly when it comes to the Sherry Netherland, at 781 Fifth Avenue, where quite a buyer's market seems to have developed of late, with ueber-fancy co-ops going right and left for millions less than hoped for. The trend continues this week with the sale of a 16th floor apartment that once belonged to late financier Christopher H. Browne, which traded for $10 million, according to city records.
Having first gone up for sale in 2011 asking $22.5 million, the sprawling co-op fell in price continuously, with intermittent yankings from the market, ending up at last with Sotheby's International Realty's Serena Boardman, whose listing asked $15 million. But that sizable discount proved insufficient, apparently, for the folks behind Exor SN (USA), LLC, who managed another substantial price cut. It's possible, though, that the deal wasn't quite as sweet as all that. Public records indicate a deal for unit 1601, but make no mention of 1604–an adjacent, combined unit–which would seem to constitute a not-insignificant portion of the total floor plan.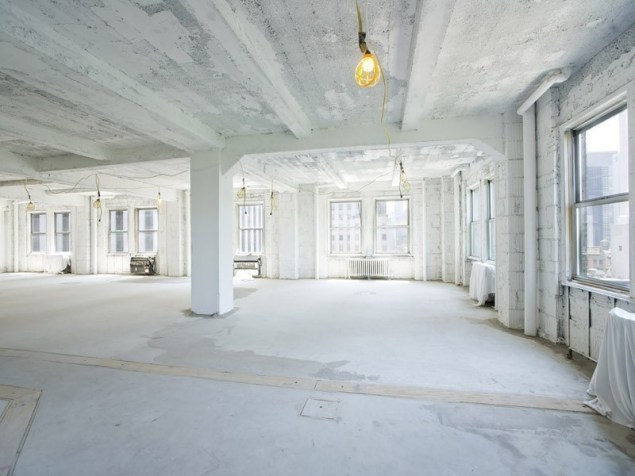 Either way, the new owners–or rather, the contractors hired by the new owners–have their work cut out for them. The space, which enjoys a great many windows, through which "breathtaking" 180 degree views are on offer, is entirely raw, stripped of paint, flooring and lighting fixtures alike. There are, in point of fact, few interior walls. Also offered, though, are proposed plans providing for a 57-foot living room looking onto Central Park, a formal dining room, media room and four to five bedrooms. And just think. All those rooms for a measly $10 million!