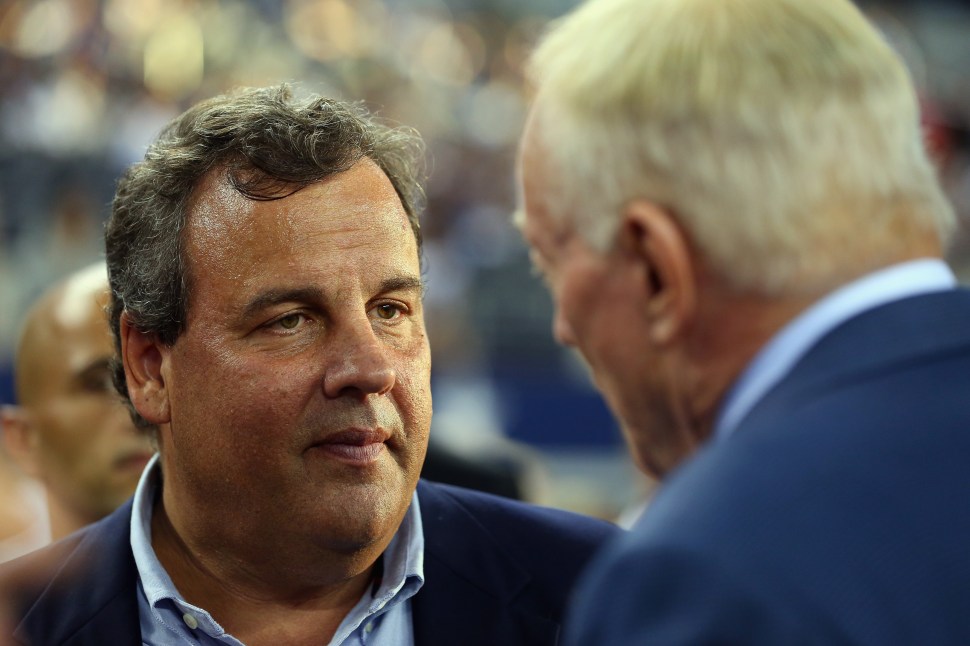 State Senator Joe Kyrillos (R-13) isn't the only one.
Two more polls today testified to Gov. Chris Christie's plummeting popularity in his home state.
According to Fairleigh Dickinson University's PublicMind Poll, Christie's approval numbers remain unchanged from late February, the last time voters were asked their opinion about his job performance. Right now a third (36%) say they approve of the governor, with an even half (50%) who disapprove. A little over a month ago the numbers were virtually the same – upside down with disapproval (51%) higher than approval (35%).
Then there's another damning Rutgers-Eagleton Poll, which finds that New Jersey voters are less likely than ever to apply positive personality and leadership traits to their governor. Just 17 percent now say "trustworthy" describes the governor "very well," while 44 percent say it does not apply at all. Another 36 percent think it applies only "somewhat well."
Besides the decline in trustworthiness, three other positive traits have reached new lows since last polled in October 2014. Only one in five voters now thinks the terms "reformer" or "fair" describe Christie very well, and only a quarter say the same for "effective."
The perception of Christie as a "strong leader," which two-thirds of voters thought described Christie very well throughout 2013, has dropped to 39 percent, its lowest point since August 2010.