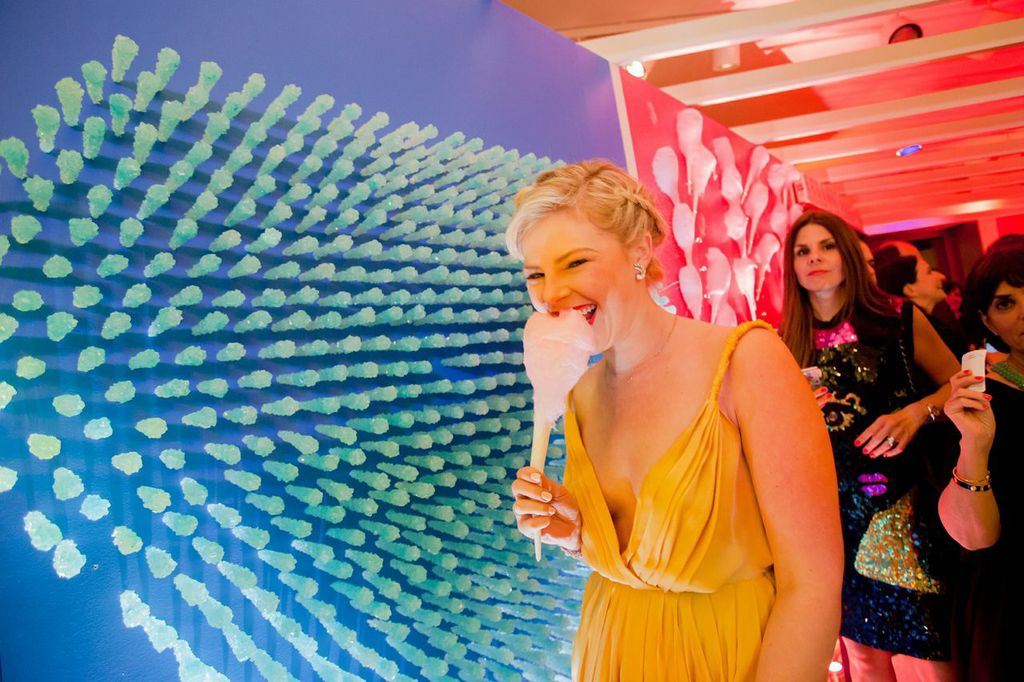 The Brooklyn Artists Ball's is one of those annual fêtes you just don't want to miss. It's perhaps best known in art world social circles for its elaborate artist-designed table spreads and appropriately named after party called the "Dance Party." But after last year's whimsical installation of desserts designed by Flour Shop founder Amirah Kassem, where guests were treated to a colorful wall covered in candy, it may well be garnering a reputation for the confectionery arts too.
This year, Ms. Kassem will return, and she's got plenty more tricks up her sleeve. The Brooklyn bake shop's creations are anything but ordinary. A New York Times profile on the baker described some the "playful high-concept desserts" as "cakes shaped like Birkin bags, gold cookies shaped like stilettos and pastries in the form of mini-basketballs." Yum! Her layered rainbow cake is a favorite.
Ms. Kassem insists she doesn't like repeating her concepts, but will be sure to have unique treats on her 20-foot-long wall instillation. This year's dessert is inspired by one of her favorite artists, Takashi Murakami.
"Flour Shop loves flowers, smileys and rainbows, so combine them all together and what do you get? Murakami gumball flowers!" Ms. Kassem told the Observer.
Without revealing too much, Ms. Kassem ensured us that her work will all be delicious and nostalgic. "There's just something about being able to play with your food that brings joy to my inner five-year-old!" she said.