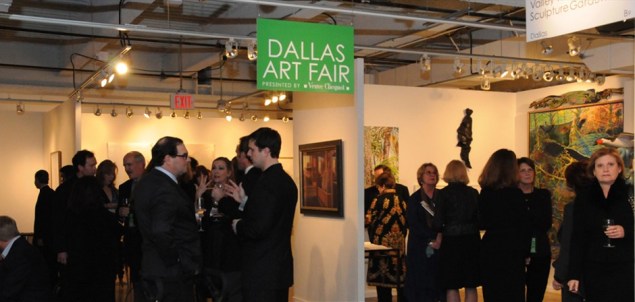 Dallas may initially make you think of oilmen and cowboy boots and rodeos and the like, and that's fine, but—surprise!—it's also a world-class, super cosmopolitain capital of Contemporary art. The Dallas Art Fair—and the constellation of museum opening, galas, auctions, performances and general rowdiness that accompany it—has gotten bigger each year, with more New York galleries (and New York collectors) coming down than ever. You could probably say the Contemporary art scene in Dallas has become, well, Texas-sized. There's an exciting game-changing group of Dallas-based collectors, and the city's institutions can rival that of any other metropolises of similar size and even the NFL stadium has a remarkable collection of installation work.
Here's a look at some of the few things going on in Dallas this week, and expect more to come—I'll be down there to two-step through it all.
The Dallas Art Fair
Let's face it, dealers and gallery directors don't have it all that great at fairs. They don't usually, like, look forward to them. But when you bring up Dallas with a dealer at a gallery that's going, their eyes light up—this is a fair where they can let their hair down. But that doesn't mean there's isn't a very serious amount of money coming in during the VIP preview—local dealers and quite a few in from out of town will be there in full force. And so, a good number of New York galleries make the trek to Dallas. You have James Fuentes, who this year is bringing a mixed booth of nearly a dozen artists, including Landon Metz, who had a heavily buzzed show at the dealer's Delancey Street space earlier this year. Chelsea's delightfully off-kilter Martos Gallery is bringing works by JPW3 and Jason Metcalf, while Bortolami is showing Piero Golia, Ben Schumacher and Eric Wesley. Elsewhere in the fair's digs at Fashion Industry Gallery is Galerie Perrotin, Marlborough Chelsea, Maccarone Gallery, Morgan Lehman, and Lower East Side favorites such as CANADA and 247365.
The MTV RE:DEFINE Gala
The centerpiece of this annual benefit is the wide-ranging auction, conducted, as ever, by Paddle8 founder Alexander Gilkes, though this year it's being given a run for its money by that dynamic DJ duo, Nate Lowman and Dan Colen. Oh, my bad, they aren't the DJs, they're the "sound curators." Also, in tandem with the gala, honoree Michael Craig-Martin will have a citywide exhibition of ten public works. You can't buy those, but you can buy a few in the auction. Bid high, and make sure you lift the paddles over the ten-gallon hats.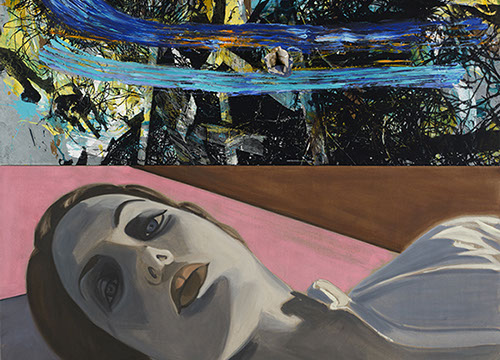 The SOLUNA International Music & Arts Festival
In case we have to remind you again, there is a lot of money in Dallas. The family responsible for donating a great chunk of that money to art concerns is the Nasher family, who have their namesake sculpture center downtown (they also endowed a namesake museum at the university that last night became national champions, but that's another story). This week brought us the news that the Nancy A. Nasher and David J. Haemisegger Family would be giving a hefty $5 million gift to the Dallas Symphony Orchestra, a donation big enough to rename the annual SOLUNA International Music & Arts Festival in the family's honor. The festival kicks off Thursday with a collaboration between the symphony and the artist Claude Rutault.
Dallas Contemporary
The city's biggest center for Contemporary art is handing over the keys to three fairly different artists: David Salle, Nate Lowman and Anila Quayyum Agha. While it probably won't get the attention that Loris Gréaud received when he destroyed his show at Dallas Contemporary, "The Unplayed Notes Museum," these are big names for a Dallas museum, and the people will come out. No word on whether Mr. Salle will join Mr. Lowman for the sound curation this time around.
Tolga's Fair Club
Perhaps the most consistent thing about the art world is this: if there is something resembling an art fair, Tolga Albayrak will be there throwing a party. Sometime it's on a boat in Basel, Switzerland, sometimes it's in a basement in Chinatown, and sometimes it's in an art gallery in downtown Dallas. But it is always there, and this week he's partnering with the guys at Broome Street's own Happy Ending. See you guys there.