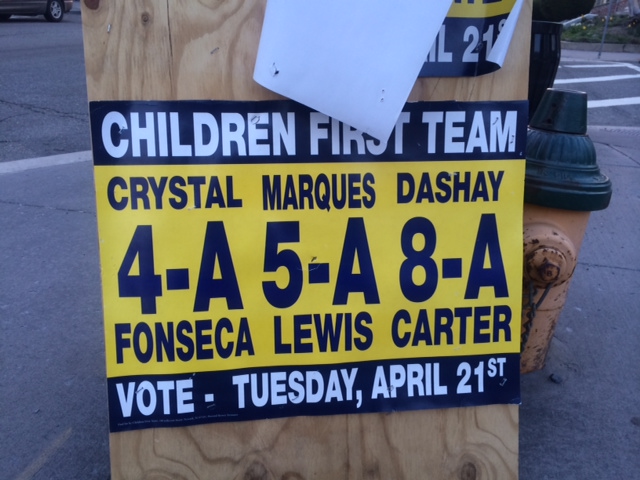 NEWARK – The "Children First Team" slate backed by Newark Mayor Ras Baraka swept to victory in the Newark Public Schools Advisory Board election on Tuesday, with each candidate winning a three-year term.
With 97 out of 111 total precincts reporting, incumbent advisory school board member Marques Aquil-Lewis received 3,458 votes and 21.81 percent of the vote, according to the unofficial tally provided by the Essex County Clerk's office on its website.
Crystal Fonseca, an administrative assistant for Jersey City's sanitation department, won her first spot on the board with 3,470 votes and 21.89 percent of the vote.
Newcomer Dashay Carter won the third and final available board seat with 3,087 votes and 19.47 of the vote.
Two other incumbents – DeNiqua Matias and Rashied McCreary – chose not to run for reelection.
Although the public school advisory board is the sole elected body that represents New Jersey's largest city regarding education issues, as the state has been in control of the Newark school district, the state's largest, since 1995.
The controversial "One Newark" school reorganization scheme, put in place in September by Newark Schools Superintendent Cami Anderson, an appointee of New Jersey Governor Chris Christie, continues to stir concern about the future of public education in Newark.
PolitickerNJ will provide additional coverage of the Newark school board elections, including its statewide political implications.