That Richard and Pamela Scurry bought the duplex penthouse at 1158 Fifth Avenue as a "honeymoon present to themselves," in 1975, perhaps to some extent explains the unbridled enthusiasm they seem to feel for the place. This is understandable. But an emotional attachment, of course, can cloud homeowners' otherwise reliable objectivity, causing them to lose sight of their property's true market value. And the Carnegie Hill co-op's asking price of $17 million when the apartment first hit the market almost two years ago found no takers. No-doubt disheartened, the owners dropped their price several times, landing finally at $9.95 million, in a listing shared by Patricia Wheatley and Nikki Field at Sotheby's International Realty.
But hey, the buyers paid a whole $10 million, according to city records! Annnd, they're none other than Barbara Corcoran–founder of powerhouse real estate brokerage, the Corcoran Group–and her husband, William Higgins. (Ms. Corcoran sold the firm in 2001 for $66 million; she is listed on the deed as Barbara Higgins.) Even if the Scurrys did get $7 million less for the place than they'd hoped to, the fact that their home has Ms. Corcoran's imprimatur has to count for something. She ought to know about such things, after all.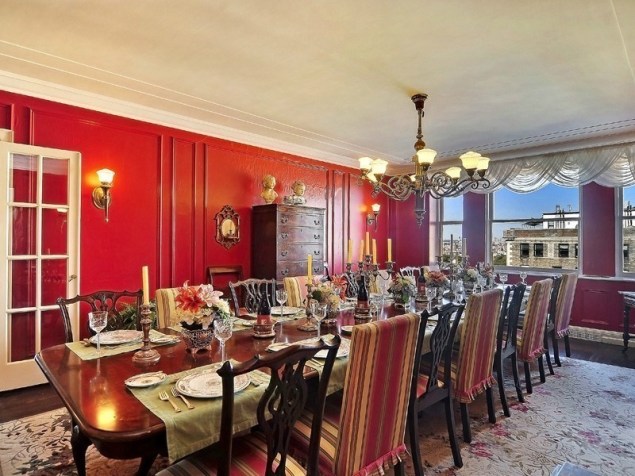 The move has the ex-real estate kingpin and her spouse, a former FBI agent, heading north from their current place, at 94th Street and Park Avenue, to a classically-appointed four-bedroom spread with expansive, lushly-landscaped outdoor space looking onto Central Park from near 97th Street. There are solid brass French doors, a pair of wood burning fireplaces, a pretty, quietly modernized kitchen and a formal dining accommodation with room enough for 20 guests. Mr. Scurry, a retired investment manager, saw to the installation on a section of the terrace of a conservatory, whose "16-foot-high curved ceiling is reminiscent of the Crystal Palace in Paris and incorporates details from the Cooper-Hewitt and the San Francisco Conservatory," according to the Times. His wife, a designer and author, can be thanked for the appearance of the rest of the outdoor space.