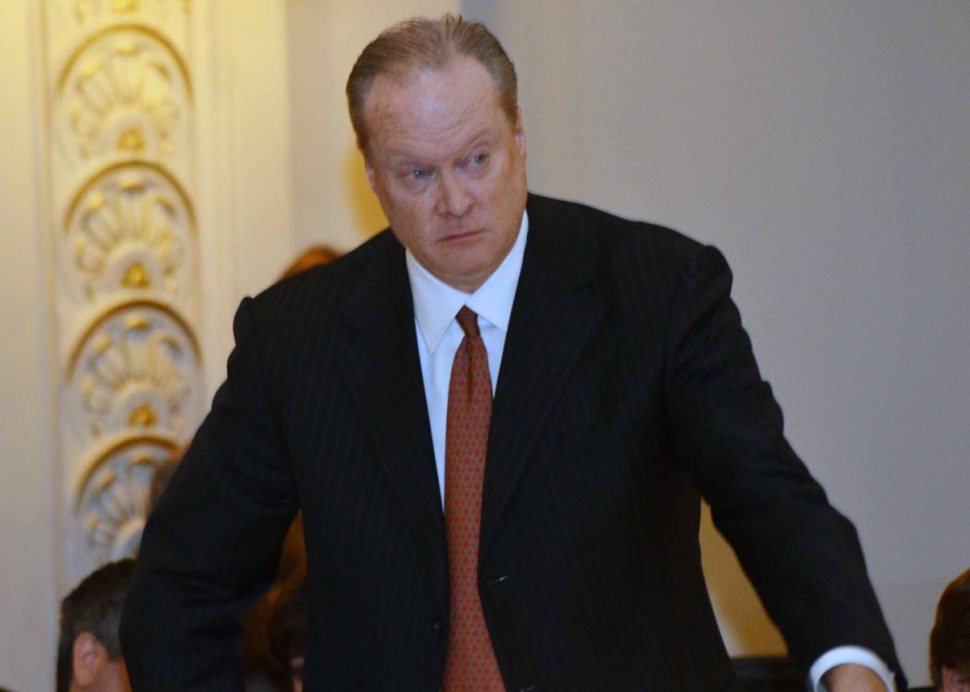 Fighting words punctuated this morning's Senate Budget Committee hearing, with the Exxon Mobil issue adding toxic sparks.
"Your answer was a little out of line," state Senator Peter Barnes (D-18) barked at Department of Environmental Protection (DEP) Commissioner Bob Martin.
Barnes wanted to know about the natural resource component as it relates to the proposed $225 million ExxonMobil settlement.
"I don't have an answer," Martin said.
State Senator Tony Bucco (R-25) rushed to Martin's aid.
"I don't think we should be jeopardizing our case," he said. "He can't give you an answer at this time."
"I respectfully disagree," said Barnes. "The framework of the settlement is out there. It's out there for public comment right now. We shouldn't prejudge it. It may be the best deal we could have gotten. …The only question is what the judge is going to do. I mean to be very respectful to the commissioner."
Bucco and Barnes politely jousted.
"It is an important topic," said the Morris County Republican, emphasizing the pending status of the case before a judge. "We should wait and see what the outcome is. It's not incumbent on us now to find out the nitty gritty of what's going on in the courts."
The NJ Sierra Club backed up Barnes on the matter, denouncing "environmental roll backs and weakenings of the Christie administration.
"Commissioner Martin ducked important questions, gave a lot of spin and even tried to mislead the committee on important issues including fracking, the Exxon settlement, the Pinelands pipeline, and climate change.  He deliberately misled the committee on the Exxon settlement, which he cannot justify.  He tried to put a good face on an administration that weakening environmental protections, rolling back standards and allowing polluters and others to rewrite DEP rules," said Jeff Tittel, Director of The New Jersey Sierra Club.  "This is a budget that is balanced on the backs of the environment and people that have suffered from pollution.  It reflects continued roll backs and weakenings of environmental protections by the Christie administration.  This administration has cut enforcement, weakened protections on drinking water, and has failed to do anything on climate change.  The Exxon settlement is really a symbol of a budget whose priorities is taking care of corporate polluters over protecting the environment. Under the Christie administration, NRD means 'No Real Dollars.'"
For more specifics on Tittel's response to Martin's appearance this morning, go here.