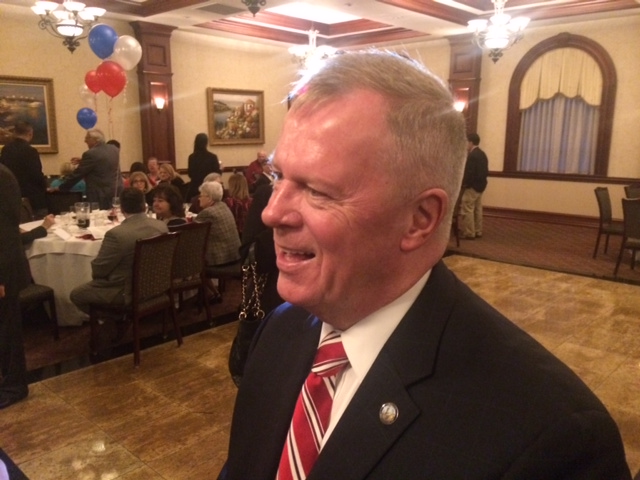 PARAMUS – More than 100 people attended a fundraiser Tuesday night for Republican Bergen County Freeholder candidate John Mitchell.
The event, held at Biagio's in Paramus, drew a host of GOP stalwarts from around Bergen County. Those in attendance included Bergen County Republican Organization Chairman Bob Yudin; Bergen County Sheriff Michael Saudino; state Assemblywoman Holly Schepisi (R-39), 38th Legislative District candidates Anthony Cappola and Mark DiPisa; and former 38th Legislative District candidate Fernando Alonso, an attorney from Oradell who is a senior lecturer and the director of several programs for Hispanic students at Fairleigh Dickinson University.
Mitchell, a former freeholder who is attempting a political comeback after narrowly losing his seat in 2013, was flanked by his Bergen GOP freeholder running mates, Daisy Ortiz-Berger, of River Edge and Ramsey Councilman Ken Tyburczy.