Now that Benjamin Netanyahu and the Likud Party he leads retained power, he faces several significant foreign policy challenges, and less obviously, some opportunities to strengthen Israel's security. Mr. Netanyahu, who has never presented himself as anything other than a hawk, received a fair amount of criticism, particularly from the American left, during the waning days of the campaign for saying that, essentially, there will be no two state solution under his watch. This sentiment may seem final and like a turning point in Israeli policy, but in a real way, given the state of negotiations, the Prime Minister was doing little more than elucidating the obvious.
Despite the dim chances today for an agreement between Israel and the Palestinians, events in the Middle East more broadly over the last five years have provided Israel with a new, and better, political environment in which to operate. The Arab Spring, rise of ISIS, growing rivalry between Iran and Saudi Arabia and heightened concern about the influence of Islamist political forces across the region have all contributed to a context where, for many governments, while animus towards Israel has not gone away, it has become a lesser priority. This means Middle Eastern states may be open to deal making with Israel. It also means that many of these states, who have rarely evinced anything other than rhetorical support for the well being and political aspirations of the Palestinian people, are even less concerned about them now.
Some, not least President Obama, have expressed the hope that Mr. Netanyahu will be like Nixon going to China, and reach out to the Palestinians for a peaceful resolution to the conflict. Saying somebody from another party or ideology should be like Nixon going to China today is little more than what people who don't like a politician say when they are frustrated. Moreover, Likud already had its Nixon-going-to-China-moment in 2005, when then Prime Minister Ariel Sharon forcibly withdrew settlers from Gaza. Given how that worked out for Israel, it is unlikely any Likud leader will be, metaphorically speaking, going to China anytime soon.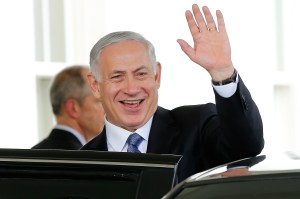 Rather, Mr. Netanyahu could exploit the new strategic environment to further Israel's interests, without changing his own views or putting his country's security at risk. For example, Saudi Arabia has never been a friend of Israel's, but given the extent of Saudi concern over Iran's potential nuclear capabilities, the two foes now have an important shared interest. Thus, one of the beneficiaries of Mr. Netanyahu's efforts for a more aggressive U.S. response to Iran's nuclear capabilities will continue to be Saudi Arabia, but it is not at all apparent Jerusalem has gotten anything from Riyadh in exchange for these efforts.
Similarly, the ongoing conflict in Syria that has involved Iraq has made regimes in the region concerned about stability, controlling their own borders and limiting the impact of Islamist non-state actors. For most governments in the Middle East, ISIS represents a far greater and more immediate threat than the continued existence of Israel. Organizations such as Hezbollah or Hamas are not winners in that context. Moreover, the possibility of greater cooperation between Israel and Arab states in the region, although not easy to implement should not be ruled out.
These and other possible opportunities are results of an evolving Middle East, one where rivalries between competing powers like Iran, Turkey and Saudi Arabia, as well as non-state and trans-state threats, are stronger than before. This does not mean that Israel's security concerns are any less genuine, particularly as Iran inches closer to joining the nuclear club, but it may mean that the scenario that several Arab countries will join together to destroy Israel is less likely than in the past.
Taking advantage of this environment will not be easy for Israel, but little in the almost seventy years of Israeli diplomacy has been easy. However, deft leadership and foreign policy maneuvering by Mr. Netanyahu's government, could lead to an Israel that is more secure and develops stronger ties with its former enemies. Pursuing this path does not require Mr. Netanyahu to abandon his responsibilities to keep Israel secure, or even his own hawkish politics, but it will require him to think about his country's future more broadly and creatively.
Lincoln Mitchell is national political correspondent at the Observer. Follow him on Twitter @LincolnMitchell.