WEST ORANGE – More than 300 people attended the tenth anniversary gala for BlueWaveNJ, a political advocacy group dedicated to advancing progressive policies and candidates.
Jersey City Mayor Steve Fulop and former U.S. Ambassador to Germany Phil Murphy, both potential 2017 Democratic gubernatorial candidates, were both present at the Friday night event held at Mayfair Farms in West Orange.
Other notable Democrats were also in attendance, including U.S. Senator Cory Booker, State Senate Majority Leader Loretta Weinberg (D-37), Essex County Democratic Chairman LeRoy Jones, Essex County Freeholder Brendan Gill and Assemblyman Jamel Holley (D-20).
U.S. Rep. Frank Pallone, Jr. (D-6) and U.S. Rep. Bonnie Watson Coleman (D-12) were honored at the event, along with BlueWaveNJ board member and activist Ann Rea, of Montclair.
The event raised more than $100,000 for the organization.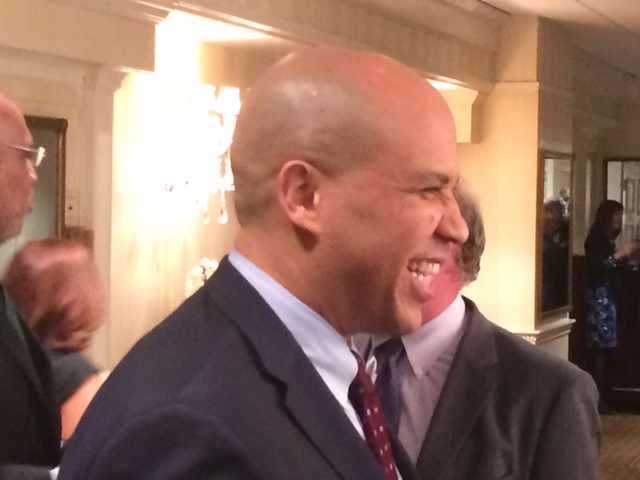 BlueWaveNJ President Marcia Marley (pictured at top), who was also honored, told PolitickerNJ what the organization means to her.
"We're here celebrating ten years of significant work," Marley said. "BlueWaveNJ wants to achieve positive change. Whether it's earned sick days, a living wage, affordable higher education, justice reform at the community and federal level, I can go down the list of things that need to change. It takes all of us, working together with our elected friends."