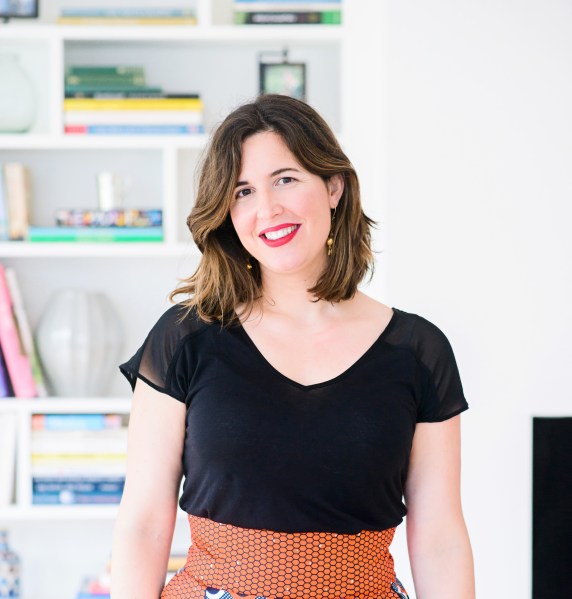 La Coqueta, which translates as "well-groomed" in Spanish, is also the name of the upscale babies and children's clothing boutique located in the chi-chi North London neighborhood of Hampstead. Celia Munoz opened the shop in 2012 while she was pregnant with her fifth child. Inspired by the compliments that her first daughter Flavia was receiving for her Spanish designer clothes. Since then, La Coqueta has made a name for itself thanks to a timeless and chic selection of clothing, shoes and accessories that are "Proudly made in Spain." The Observer  caught up with the boutique owner to discuss the future wardrobe of the soon-to-arrive Royal baby.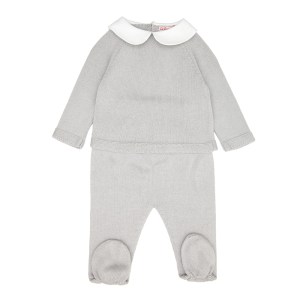 What is one essential item the Royal baby will need?
This really depends on whether the baby is a girl or a boy, which we're all in anticipation to see! The Lucio Cotton Knitted Baby set in grey is a great safety purchase before the baby is born as it is unisex. If the Royal baby is a girl I think she would look gorgeous in our Aire Baby Set. If there is a Royal baby brother for George, I would suggest our SS15 Yelmo baby look as he is a spring baby!
Should the Royal baby's wardrobe differ from that of a regular baby's?
Not at all. Every time I design a garment, I imagine my children wearing it and I think this has to be true even of a Royal baby. Children's clothes need to be durable, comfortable and practical as well as beautiful. Having said this, looking smart is always something I appreciate and as the Royal baby will be out in public, he or she is likely to be in a smarter outfit.
As the Duchess of Cambridge, Kate Middleton has a very particular aesthetic. What should be the aesthetic of the royal baby?
Children are so unpredictable at times that when I design my clothes, I imagine they have just come back from playing—if they still look good, that works! Having a specific aesthetic for a child is so difficult as they're oblivious at first but you soon come to learn what colors and fabrics they like, as their personalities and characters develop.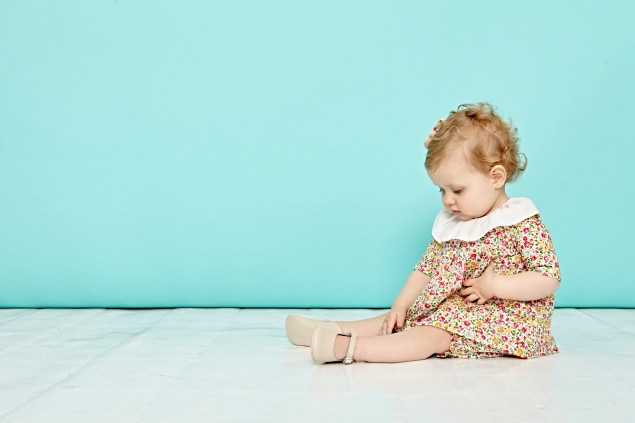 What specific items from your SS15 collection would you like to see on the Royal baby? 
The Adalid baby look is great for a newborn and encompasses the red, white and blue colors so would be very well suited to a new British Royal!
The gender of the baby hasn't be revealed yet, which has everybody guessing. What are you predictions?
It's so difficult to tell! You always get inklings when it is close friends of yours expecting but these can be totally wrong. It would be so lovely to have a girl after Prince George, I think he will make a great big brother!