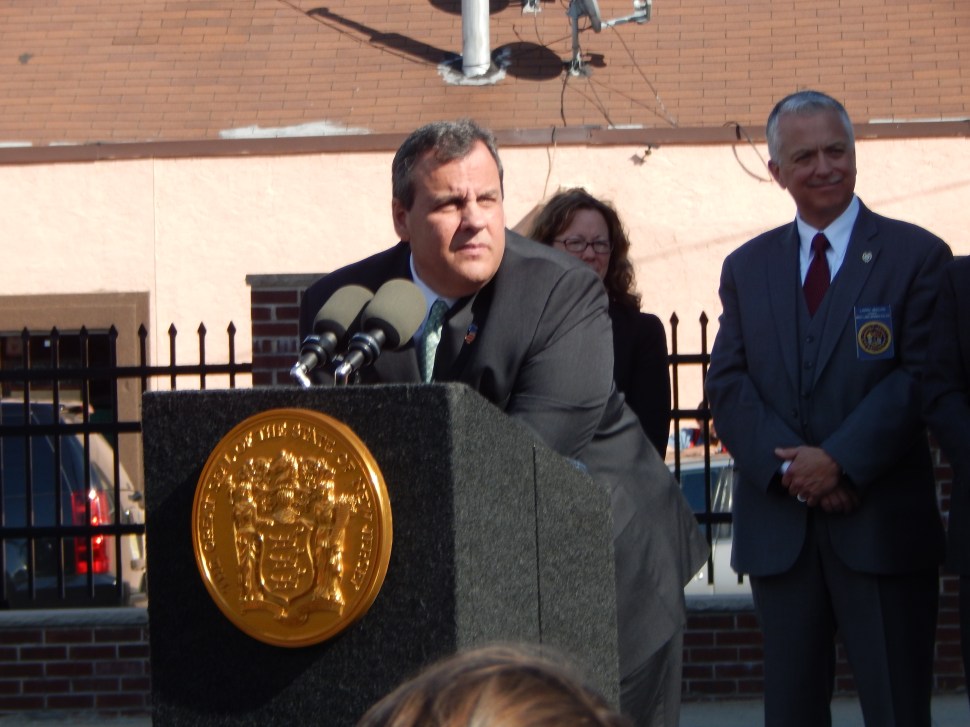 NEW BRUNSWICK — Gov. Chris Christie reacted to the news that long-awaited indictments in the federal investigation into Bridgegate might finally drop tomorrow at a bill signing here today.
"I don't know what's going to be done," Christie said to reporters during a press conference afterward, his voice nearly drowned out by the shouts of protesters nearby.
Christie said he had only just read the story, reported by Bloomberg this afternoon, that David Wildstein, a former ally of New Jersey Governor Chris Christie and former editor of this website, will plead guilty on Thursday to charges stemming from the closure of lanes at the George Washington Bridge in 2013.
But, he said, "I don't think it has much to do with me."
"That matter will take its natural course and will be dictated by the folks who are investigating it," Christie said when asked how the indictments might impact his own position. "I don't have anything to do with that, and certainly can't allow it to affect me."
Many have wondered whether indictments of those players that Christie has already pegged with responsibility for the closures — including Wildstein and former staffer Bridget Kelly, who were among a handful of the governor's inner circle that left their positions under a cloud — might represent vindication for the incumbent, who's spent his final term in office plagued by the scandal.
Christie, for his part, shrugged off the notion.
"Listen, this is all based on speculation off like a four line story in Bloomberg," Christie said. "So I don't know. And I don't expect that anything is going to be different from what I said on Jan. 9th, because nothing has been different. But I can't speculate as to what may happen or may not happen."
"But I know what the truth is, so I'm not the least bit concerned about it," he added.
Today was the Republican's first press availability in six months.