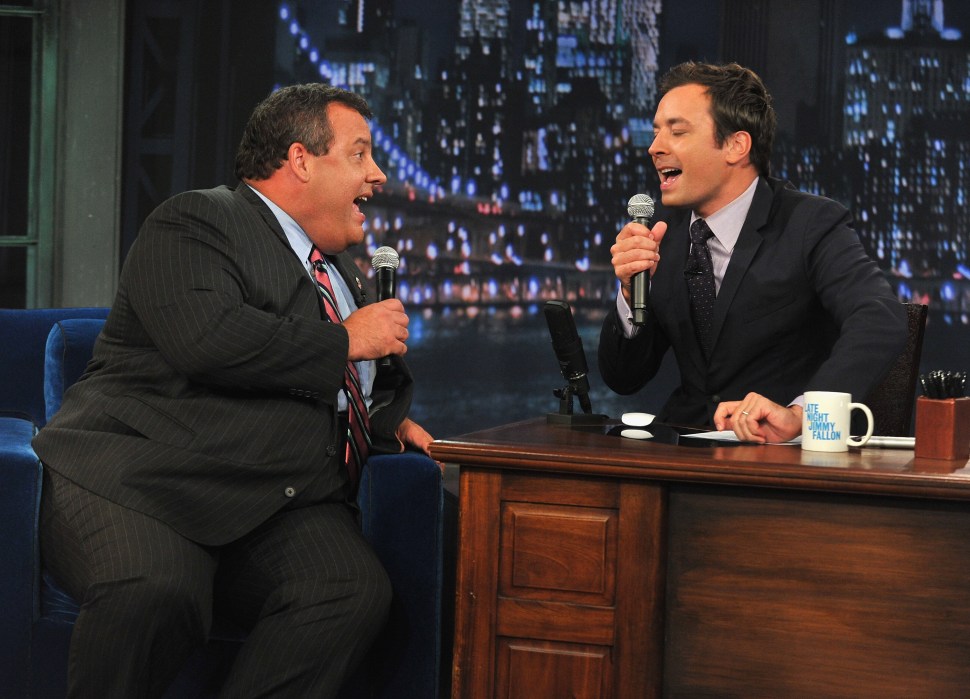 Gov. Chris Christie, as he charges ahead with what looks like an inevitable presidential bid, has not held an open-ended press conference in New Jersey in six-some-odd months. The slow extinction of the once-routine event has drawn the ire of state and local reporters, many of whom have bemoaned the prospect of being shut out by an upwardly-mobile governor after years of direct access.
But that's about to change, according to Christie public schedule for Wednesday, April 29th. According to the governor's office, Christie will indeed have a press availability tomorrow, following the signing of two bills to help prevent prescription medicine and opioid abuse at a treatment center in New Brunswick. Details below.
MIDDLESEX COUNTY 
WHO:             Governor Chris Christie 
WHAT:           Bill Signing of A2859 and S2372 to Help Prevent Prescription Medicine and Opioid Abuse 
WHEN:           3:30 p.m.
WHERE:         New Brunswick Treatment Center
320 Suydam Street
New Brunswick, NJ
PRESS:          OPEN, Availability to follow