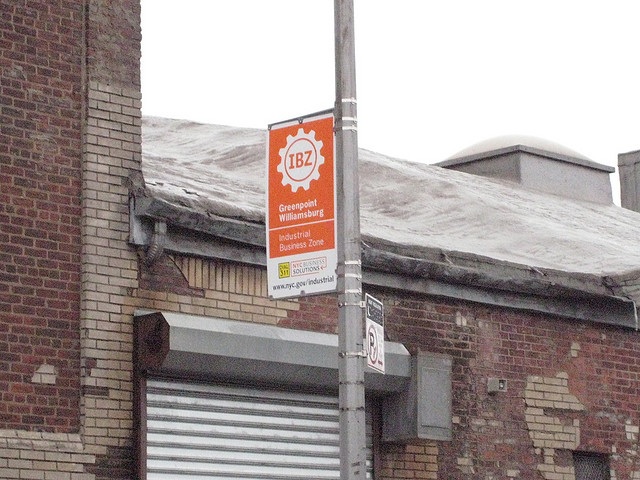 Support for the city's Industrial Business Zones, or IBZs, has steadily dwindled since former Mayor Michael Bloomberg created 16 zones in 2006 to help manufacturing businesses flourish with a combination of zoning protections, tax credits and city funding. The number of zones swelled to 21 over the last 9 years, but the $4 million that was once allocated for them has all but disappeared, and in his state of the city address, Mayor Bill de Blasio said that he'd like to put workforce housing in manufacturing zones.
In a move to protect IBZs, the City Council has proposed $1.4 million in baseline funding—which would guarantee the same measure of financial support every year—in its recently-released budget response, a level that Speaker Melissa Mark-Viverito argued would allow industrial businesses to plan for the future with greater certainty. In last year's budget the City Council provided $830,000 for IBZs and the administration $578,000, for a total of $1.4 million in non-baseline funding.
"New York City's manufacturing and industrial sectors are an integral part of our city's mission to foster thriving local economies. Industrial companies employ approximately 350,000 New Yorkers and create strong, well-paying jobs for working families, serving as a ladder to brighter futures and middle-class economic stability," Ms. Mark-Viverito wrote in an email to the Observer. "Baselining this funding will ensure that industrial companies consistently have the tools and resources they need to cement their role as economic engines of opportunity in New York City."
Amid rising fears that the de Blasio administration will remove zoning protections as well as funding, the City Council has rallied around IBZs, releasing a report "Engines of Opportunity," in November, which points to the important role industrial and manufacturing businesses play in the city's economy, and to how having designated areas shielded from residential and other commercial development allows such businesses to survive in the face of rising real estate prices in the outer-boroughs that might otherwise force them out.
(In his State of the City address, the Mayor talked about "places in our city that have not yet been developed or zoned for housing but could be," and how "by taking steps like adding residential buildings to former manufacturing sites—or adding some six- to eight-story buildings in appropriate places—we could make a fundamental difference in neighborhoods' affordability.")
Baseline funding is frequently called for by advocates of services like the public libraries system, which is usually allocated a similar amount of funding from year to year, but has to fight for it in every budget.
"IBZs are incredibly important in my district—they provide a crucial level of support for the businesses in them," said Councilman Stephen Levin, whose district includes North Brooklyn and Greenpoint, where real estate prices have soared. "There's a tremendous amount of pressure for other uses—if you look around Brooklyn Bowl, what you will see is nightlife, hotel, non-industrial uses."
"IBZs are an important support system for new industrial, light industrial businesses that are coming up," he continued. "The future for these businesses is a lot more optimistic-looking than it was 15 years ago. These are sustainable, long-term businesses, but a lot of them are operating on the margins, they've had to come back several times and they're working hard to grow."
* Correction: A former version of this story said that the Mayor had talked about putting workforce housing in IBZs in his state of the city address; in fact, the Mr. de Blasio had said former manufacturing zones.